After dropping their third straight game Saturday, Wisconsin returns home tomorrow. They will take on Penn State Basketball. Both teams sit at 3-3 in the Big Ten. Tip time is scheduled for 7:30 on BTN. Here is a preview of tomorrow's Penn State-Wisconsin game.
Wisconsin Offense Is Due To Break Out vs. Penn State Basketball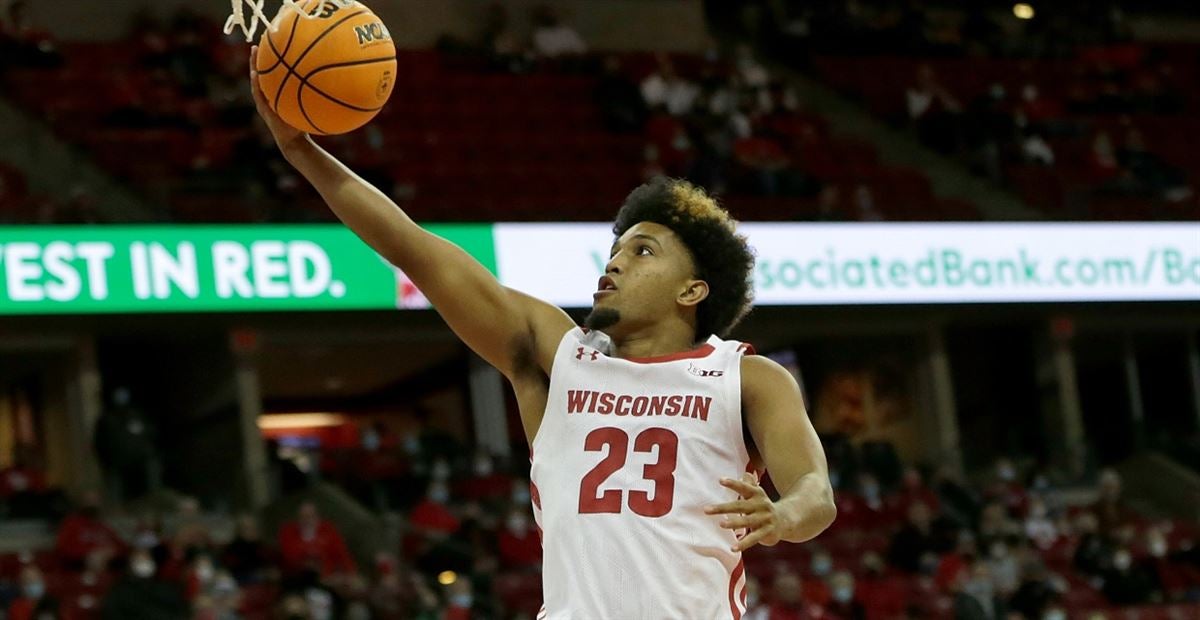 With Tyler Wahl out the last three games, the Badgers have posted scores of 69, 65, and 45. Credit the opposing defense, but Wisconsin needs to score points if they're going to beat a good Penn State Basketball offense that scores 75 a game.
Without Wahl, the Wisconsin offense looks lost and broken at times. It doesn't help when Steven Crowl and Chucky Hepburn combine on 6-18 shooting and 13 points against Indiana. Tomorrow could be a good time to get back on the court on a relatively quick turnaround.
Three Point Defense
The biggest thing that sticks out to me about Penn State Basketball is their three-point shooting. The Nittany Lions have five players that play at least 22 minutes a game and shoot 36% from three. Senior Andrew Funk, their most consistent shooter, a Bucknell transfer, has a long-range shot. Statistically, their best three-point shooter is Seth Lundy at 42.6%. Consequently, there are a lot of shooters the Badgers have to account for.
The good news? Wisconsin is still only allowing 63 points a game. Despite the struggles on offense, their defense has continued to be above average. This will need to be a defensive game as I don't think Wisconsin has the shooters to keep up with Penn State.
Penn State Basketball- Wisconsin Badgers Prediction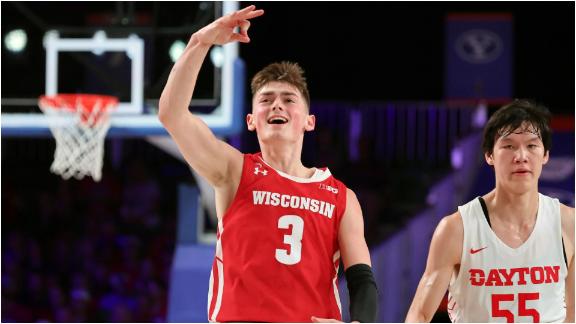 It was an ugly game from the Badgers Saturday against Indiana. The best thing that could happen is a quick turnaround like tomorrow night. We know Tyler Wahl is getting close to coming back, but we most likely won't know until tomorrow afternoon or before tip.
This is an old Penn State Basketball team with a ton of seniors. Coach Micah Shrewsberry has been able to bring in transfers while keeping current players for one more season. Expect at least six seniors to make contributions tomorrow.
The three-point shooting does concern me. However, can Penn State Basketball keep it going consistently? Penn State was 18-31 from three in their last game against Indiana and 8-22 against Purdue. Undoubtedly, they are one of the best three-point shooting teams in the Big Ten.
It does feel like the Badgers have to break out at some time. This is a game where Chucky Hepburn needs to be the best player on the court. He and Steven Crowl need to have bounce-back games. It seems the Badgers will go as far as they go.
I might be a little optimistic, but I can't see Wisconsin dropping four straight games in Big Ten play. Give me the home team in a close one tomorrow night.
Penn State Basketball 67 – Wisconsin Badgers 70
Follow me on Twitter @DylanBuboltz and follow us @WiSportsHeroics for more great content. To read more of our articles and keep up to date on the latest in Wisconsin sports, click here! Also, check out our merch store for some amazing WSH merchandise!