The Green Bay Packers' cap situation is one that is well-known among fans.  Due to this cap situation, questions about which free agents the Packers can or will bring back has been debated all season long.  Kenny Clark and David Bakhtiari were given extensions during the season.  It was also reported that Aaron Jones was offered a contract that would have made him one of the top five highest paid running backs in the NFL.  However, he turned it down.  Jones will test the free agent market to see if he can get more guaranteed money.  Earlier this week, it was reported that there are several teams that are very interested in signing Jones.  Here, we will analyze how Jones will fit on each of them.
#Packers running back Aaron Jones is expected to receive heavy interest from the #Dolphins, #49ers, #Steelers, and #Bears. Plenty of other teams will have interest, but those four are teams to keep a close eye on. Green Bay would still like to re-sign him as well.

— Evan Massey (@massey_evan) February 5, 2021
Team #1- The Miami Dolphins
The Miami Dolphins had a pretty good season that most people forget about.  They went 10-6, but missed the playoffs due to the stacked AFC.  Their quarterback situation is one of high intrigue.  However, what they really need to put them over the top is a reliable running back.
The Dolphins had the 22nd ranked rushing offense in the NFL last season.  They were led in rushing by Myles Gaskin, who had 584 yards in 10 games.  Obviously, adding Aaron Jones would be a massive improvement over Gaskin.  Jones played 14 games and rushed for 1,104 yards.
Now, the Dolphins passing game was not much better than its running game.  However, that is largely because teams did not need to respect the run.  Adding Jones would not only improve the run game, but would open up more opportunities in the passing game.
Team #2- The San Francisco 49ers
Of all the teams on the list above, the 49ers had the best rushing season as a team.  Now, they were only ranked 15th, so they were not that great.  However, as Packers know all too well, they are not too far removed from reaching the Super Bowl with a very run-heavy offense.  In order to regain their standing in the NFC West, they need to improve their running game.
The 49ers were ravaged by injuries this year, and their running backs were not spared from the injury bug.  The only running back on their roster who played all 16 games was Jerick McKinnon, who had 319 yards.  They were led in rushing, overall, by Jeff Wilson Jr.  Wilson played 12 games and ran for an even 600 yards.  Packers' killer Raheem Mostert played eight games, rushing for 519 yards.
Obviously, the running back by committee strategy did not work for San Francisco this year.  Adding a back like Aaron Jones, who has been relatively healthy, will give their offense a better chance of hitting its groove.  On this team, Jones would be the premier back, just as he was in Green Bay.  The offense is very similar and he has shown he can be VERY successful in the scheme.
Team #3- The Pittsburgh Steelers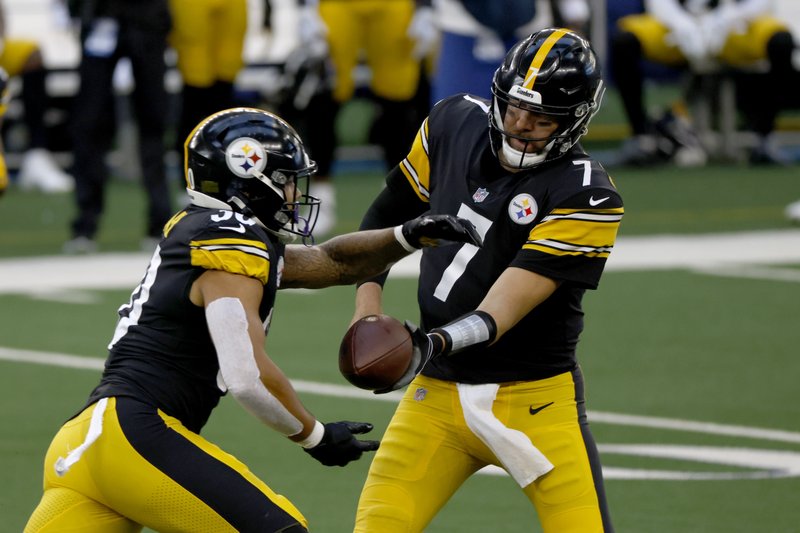 The Pittsburgh Steelers started the season 11-0.  However, the went 2-3 the rest of the way and lost a shootout in the first round to the Cleveland Browns.  Their offense's weakness: the running game.
Not only did the Steelers have the worst rushing offense of any team on this list, they had the worst rushing offense of any team period.  They finished dead last in the NFL with 84.4 rushing yards per game.  James Conner led the team with 721 yards in 13 games, good for an average of 55.5 yards per game.
Aaron Jones would be an immediate and astounding improvement on this Steelers team.  While averaging just one more attempt per game than Conner, Jones averaged almost 20 more yards per game than him.  There is not much more that needs to be said here.  Obviously a Pro Bowl running back would be a much needed acquisition by the NFL's worst rushing offense.
Team #4- The Chicago Bears
Could there be a worse case scenario for Packers' fans than to see their beloved Aaron Jones in a Bears' uniform?  What is surprising about their place on this list is that they had a 1,000-yard rushing this year in David Montgomery.  That being said, they had the 25th ranked rushing offense in the NFL, which shows how big the drop off is between Montgomery and their other backs.
The Bears' interest in Jones likely shows that they are trying to mimic the Packers in having two starting-quality backs.  Given the uncertainty at quarterback, it is no surprise that they desire to have a much-improved rushing attack.
Aaron Jones on the Bears would be a nightmare for opposing defenses.  Paired with Montgomery, the Bears could boast two backs capable of eclipsing 1,000 yards in a season.  Jones is also a very good receiving back, which would help the Bears passing game immensely.
[pickup_prop id="103″]
Conclusion
Could Aaron Jones be back with the Packers next season?  Anything is possible.  However, given the fact that he already was extended a contract and turned it down, it is very unlikely.  Of course, other teams also may come calling for Jones besides the four listed above.  Whichever team he may go to, let's hope it's not a NFC North team.
For More Great Wisconsin Sports Content
Follow me on Twitter at @theotherAdams14 and follow us @WiscoHeroics1for more great content. To read more of our articles and keep up to date on the latest in Wisconsin sports, click here!