After completion of Wisconsin's June Official Visit weekends, the Badgers sit comfortably with their 2023 recruiting class. With their most recent commitment, the Badgers have 11 total commits and currently on pace for a top 30 class overall.
Not all things have gone their way though. Wisconsin is still missing a few different pieces, some more important than others. Will Wisconsin carry the momentum that they have? Or will they have to do some work heading into the season? Let's breakdown Wisconsin's 2023 recruiting class and questions regarding where they stand.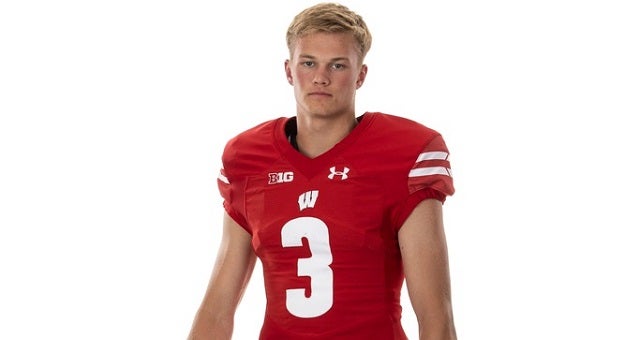 Will Wisconsin Land a Quarterback?
Like most recruiting classes, the Badgers usually look to add least one quarterback into each class. This year Wisconsin has offered five different quarterbacks, none of which have panned out so far. They are now down to South Dakota native Lincoln Kienholz.
Kienholz is a three star quarterback out of Pierre, South Dakota. At 6'3, 185 pounds, Kienholz possess something that most in the quarterback room don't have…..mobility. With great size and speed, Kienholz can get flushed out of the pocket and still find a way to create positive plays. Along with his mobility he also has a talented arm. Kienholz can not only beat you in the air but on the ground as well.
I want to say thank you for this opportunity and to all the colleges who have recruited me throughout this process. With that being sad, Top 4!!!🔥🔥 pic.twitter.com/NWPYcjknI1

— Lincoln Kienholz (@LincolnKienholz) May 25, 2022
So where does Wisconsin sit in his recruitment? Kienholz took an official visit to Wisconsin back on the June 3rd weekend. Things seem to have gone well and even mentioned after the visit that "it was more than he expected". With visits lined up for North Dakota State, Wyoming, and Washington, Kienholz will have a tough choice to make in the near future.
If Kienholz is to go elsewhere, this could put Wisconsin in a difficult spot. They could look to add a preferred walk-in down the road. To me though Kienholz is a must get. His athleticism is something this quarterback room needs. Lets hope Wisconsin has done enough from his official visit to land the talented three star.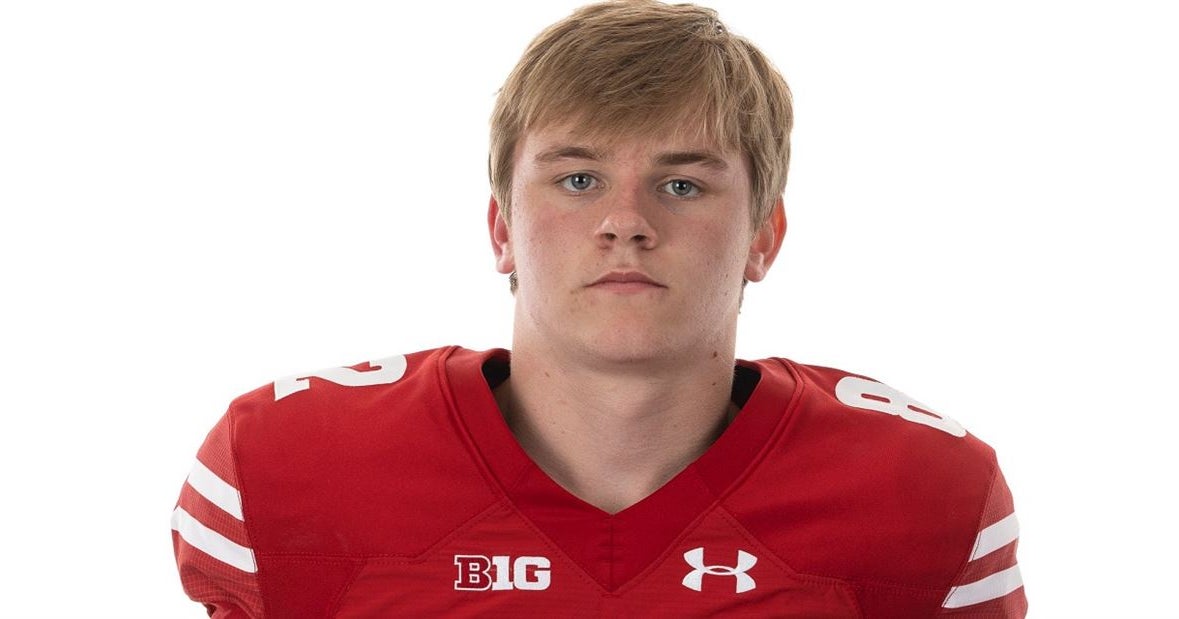 Will Wisconsin Grab a Tight End?
Of all the positions, the Tight End recruiting group is by far the biggest question. Earlier in the process, Wisconsin looked at players like Arizona native Matthew Klopfenstein and Connecticut native Jackson Carver. Klopfenstein was more interested staying out of the Midwest while Carver was reeling in more and more Power Five offers. Both players have since committed elsewhere and Wisconsin was back to square one.
Up next is Saint Louis native Zach Ortwerth. Ortwerth plays at the same high school as 2022 commit Chris Brooks and maybe the connection could convince Ortwerth to come to Madison?
Re-ranking #Wisconsin's official visitors from least to most likely to commithttps://t.co/vQCP9i3tDR

— Jon McNamara (@McNamaraRivals) June 23, 2022
Ortwerth has since taken a visit to Wisconsin back on the June 3rd weekend as well. Even though it's an important recruit for the Badgers to focus on, they are likely losing out to Big Ten foe Iowa. A solid prediction to the Hawkeyes now leaves Wisconsin in a pickle.
Much like the 2022 class, tight end has been a hard group for Wisconsin to receive a commitment from of late. It took Wisconsin until early winter to grab a commitment from Monroe native JT Seagreaves (even after a hard summer and fall of trying to land a tight end). Everything is trending in that direction unfortunately and the Badgers going to need to do some work. They could defer until the 2024 class and may just do so. However if this bad luck continues, waiting may not be the answer.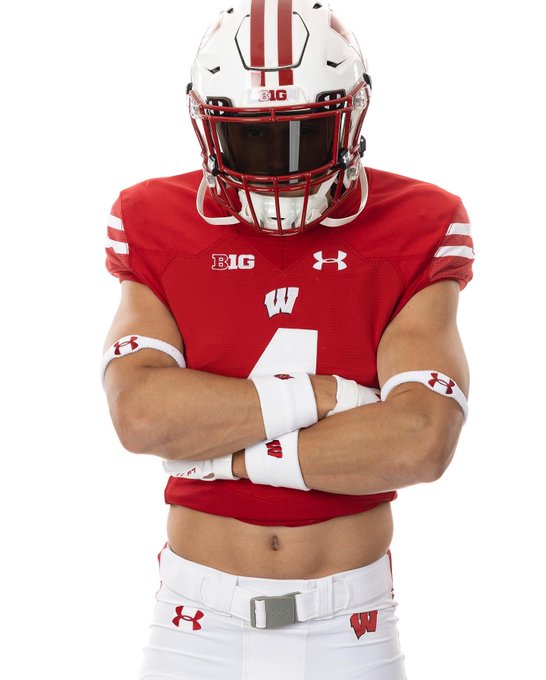 Will Touted Four Star Linebacker Tackett Curtis Commit to Wisconsin?
From the very beginning Tackett Curtis has been the Badgers biggest recruitment. A top 100 player out of Many, Louisiana, Curtis is one linebacker Wisconsin desperately wants.
Along with his official visit on June 3rd, Curtis has taken numerous visits to Wisconsin. Clearly Curtis sees what the nations best defense has to offer. Wisconsin would also regularly go down to visit him in his hometown. Even a local restaurant named a sandwich after Linebackers coach Bobby April because he's visited so often.
We appreciate Wisconsin's LB Coach @CoachAprilUW for making a second trip to Many in as many weeks. He's visited so many times they've named a sandwich after him in his honor at our local restaurant 😂. Thanks for recruiting our kids Coach. #ManyMade🏆 #OnWisconsin pic.twitter.com/9s21KGnTtK

— Jess Curtis (@coach_jcurtis) May 11, 2022
With that being said, Curtis has Wisconsin in his top three schools along with USC and Ohio State. Tackett visited USC officially back on June 10th and will visit Ohio State this upcoming weekend. As of this point sadly the Buckeyes seem to have the upper hand. With the relationship between the Curtis family and defensive coordinator Jim Knowles, it was going to be difficult luring Tackett away. That doesn't mean Wisconsin is out of it but at the moment the signs point to the Buckeyes.
So would losing out on Curtis hurt this class? Yes and no. In the sense of losing an incredible talent in Curtis, that will certainly hurt the most. Especially to someone else in the Big Ten. However Wisconsin has done a great job retooling on defense. They've already added a commitment from Illinois native Tyler Jansey and adding Curtis would be a huge bonus. Hopefully the Badgers have done enough to sway Curtis away from Columbus and playing at Camp Randall instead.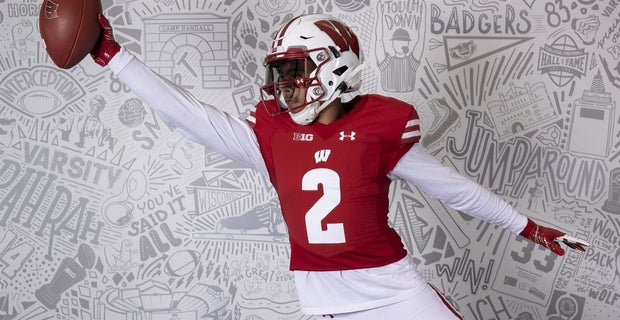 Can Wisconsin Carry the Recruiting Momentum?
As stated at the beginning, the Badgers have been hot of late. In fact Wisconsin has added five commits in the last two weeks alone, ten since May 6th. More importantly the Badgers have hit at a high rate for players that have taken official visits.
So where do the Badgers sit on players with open recruitments? Right now Wisconsin has predictions for three players including three star OL Joe Crocker, three star DL Jamil Howard and three star ATH Kahlil Tate. If Wisconsin is to hit on all three, they would be up to 14 total commits. This doesn't include players that could still swing for Wisconsin like Lincoln Kienholz, Tackett Curtis, and four star corner Braeden Marshall.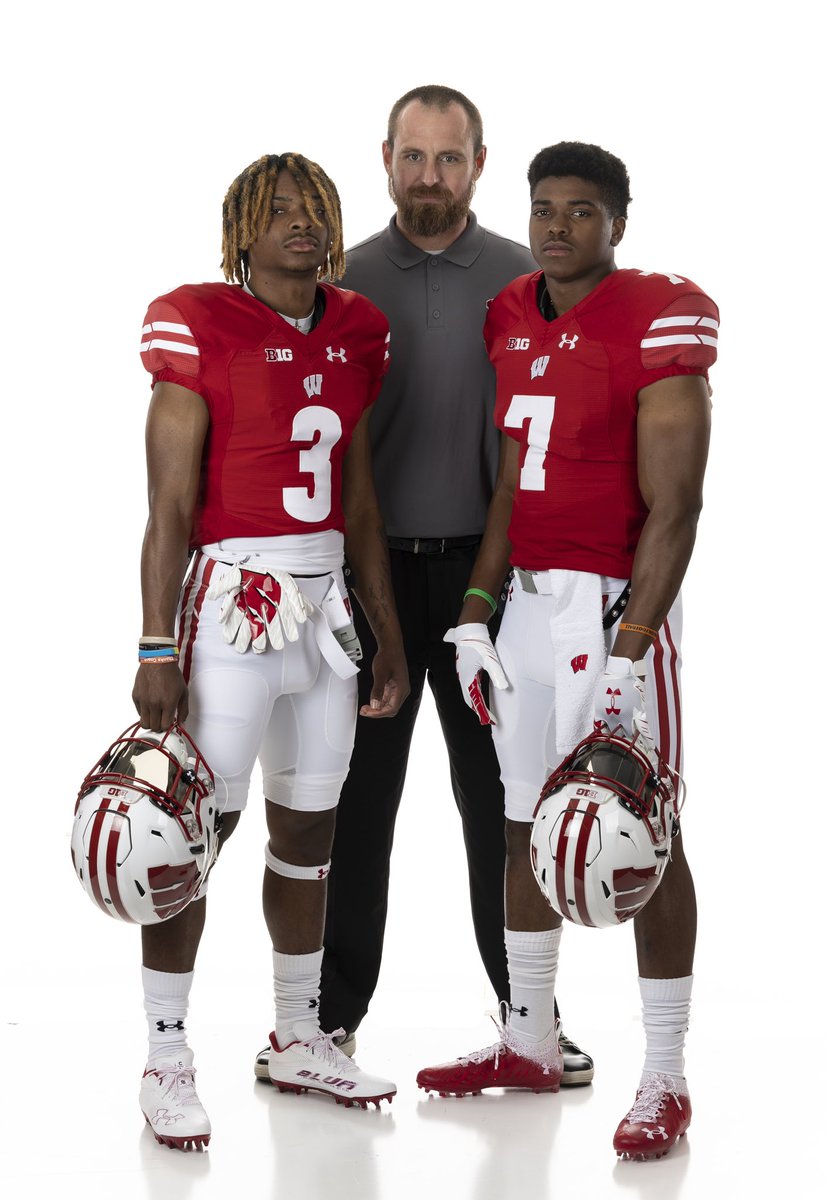 Although things have played out slower initially, this 2023 class is coming together nicely. It's important to note that you're not going to hit on every player that comes to visit. However the Badgers have done a great job in recent months and it has paid off. If they are able to grab a few more players, this could be once again a very strong recruiting class.
And an exciting new role for @CoachTurnerUW! pic.twitter.com/oyoEvwYo4u

— Wisconsin Badgers Football Recruiting (@WisFBRecruiting) February 22, 2022
Give credit to former Tight Ends coach Mickey Turner. Turner was given the recruiting title back in February and has taken on the task following Saeed Khalif's departure. Turner has been one of Wisconsin's best recruiters in recent years and his hard work continues now in an expanded role. With a strong class in 2023, Wisconsin football could be turning a new leaf. Hopefully for bigger and better things to come.
For More Great Wisconsin Sports Content
Follow me on Twitter at @bennyboy615 and follow us @WiSportsHeroics for more great content. To read more of our articles and keep up to date on the latest in Wisconsin sports, click here!