Aaron Rodgers is set to start his darkness retreat at the end of this week.  If Rodgers emerges out of the darkness retreat still wanting to play football, the Green Bay Packers will have to make a decision.  Keep the four-time MVP, or trade him for a massive haul?  If the Packers decide the latter, they will likely have more than one team vying for his services.  Today, one former NFL star says that Aaron Rodgers wouldn't be cut out for his city if he winds up there.  Tiki Barber, a former running back for the New York Giants, stated that Aaron Rodgers wouldn't make it in New York.
Tiki Barber Says Aaron Rodgers Isn't Cut out For New York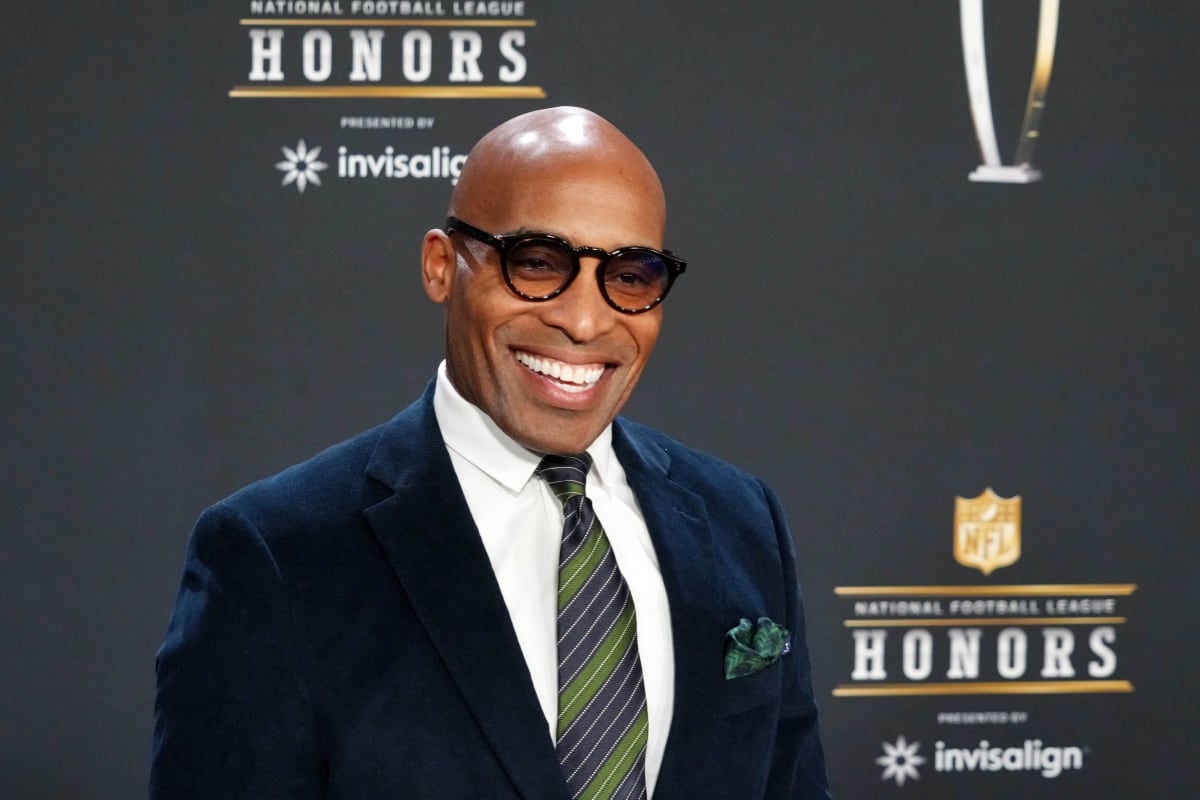 According to the New York Post:
Responding to the segment Aaron Rodgers appeared on The Pat McAfee Show, Tiki Barber had this to say on WFAN's "Tiki and Tierney," Barber believed this sensitivity on Rodgers' part would not portend well to life in the Big Apple should the QB get traded to the Jets.

"Ian's job is to source information about things that are going on in the NFL world," Barber said. "Earlier this week, Aaron Rodgers took some real shots at Ian Rapoport, basically saying, 'He doesn't know anyone in my inner circle, he doesn't have my number … basically shut the hell up Ian.'

"As I'm reading the full quotes from his Pat McAfee weekly appearance, talking about Schefter and Rapoport … It just made me start to realize that if he is that sensitive that he gets upset that people, reporters, opinion-makers, influencers — whatever — want to talk about him, he is going to struggle in New York. I don't know if I want him in New York if this is going to be his reaction to things that don't matter."

"If Aaron Rodgers doesn't want people talking about him, his offseason, his personal life and all these things that are going on with him, he needs to stop talking," the former Giants running back continued.

"When you go and you're doing something that feels odd to normal society, which is going to sit in a cabin in the woods for four days in complete isolation, we're gonna talk about it! We have to! It's our job to!" Barber exclaimed. "For him to get offended by it, he's not going to handle the intensity of the New York media-scape — traditional media, social, everything else — if he's here. I don't know if I want him here. Because it's going to turn to a quick pain in the ass if Aaron Rodgers' skin is that shallow that he's taking shots at Ian Rapoport!"
Full video below:
If Aaron Rodgers is already "taking shots" at the media, @TikiBarber says he isn't cut out for New York: pic.twitter.com/v7ca9LBuOl

— WFAN Sports Radio (@WFAN660) February 15, 2023
This was Aaron Rodgers quote regarding Ian Rapoport and Adam Schefter:
"I have no problems with Ian Rapoport, Schefter, I think they're really good at their jobs," Rodgers said. "When it comes to me they don't know s—. They don't have people in my inner circle that are sources. I can promise you that."
While the New York media can be ruthless, Aaron Rodgers has received his fair share of criticism from media over the years.  It would be hard to imagine a four-time MVP quarterback not being able to perform because of what the media is saying about him.
For More Wisconsin Sports:
Follow me on Twitter at @mcquadewarnold, follow us @WiSportsHeroics, and listen to our Podcast, The Cheese Dads NOW with Legendary DT Gilbert Brown! You can also reach out to McQuade Arnold via email at mcquadewarnold@gmail.com. To read more of our articles and keep up to date on the latest in ALL of Wisconsin sports, click here!