The Packers fell short in the playoffs.  The Bucks are looking worse than they have in a while.  The Brewers… well, all things begin anew as pitchers and catchers report and Spring Training begins.  After the snow storms of Valentines Day weekend, Spring Training gives Brewers' fans something to look forward to.  As fans anticipate Opening Day, here are five things to watch for during Spring Training.
Battle for the Starting Rotation
Last season, Brandon Woodruff seemed to break the terrible Opening Day Starter Curse.  Presumably, he will be back atop the Brewers' rotation.  Corbin Burnes likely will slide in as the second starter.  While many struggled in 2020, Burnes had a bounce-back season for the ages.  He went from being demoted all the way down to Double-A in 2019 to getting Cy Young attention in 2020.
Josh Lindbolm and the newly resigned Brett Anderson are expected to fill the third and fourth starter spots.  That leaves one starter spot for Eric Lauer, Adrian Houser, and Jordan Zimmerman.  Zimmerman is on a minor league deal, and will be looking to just make the team.  Both Lauer and Houser will be looking for bounce-back seasons in 2021.
Yelich/Hiura Hitting Again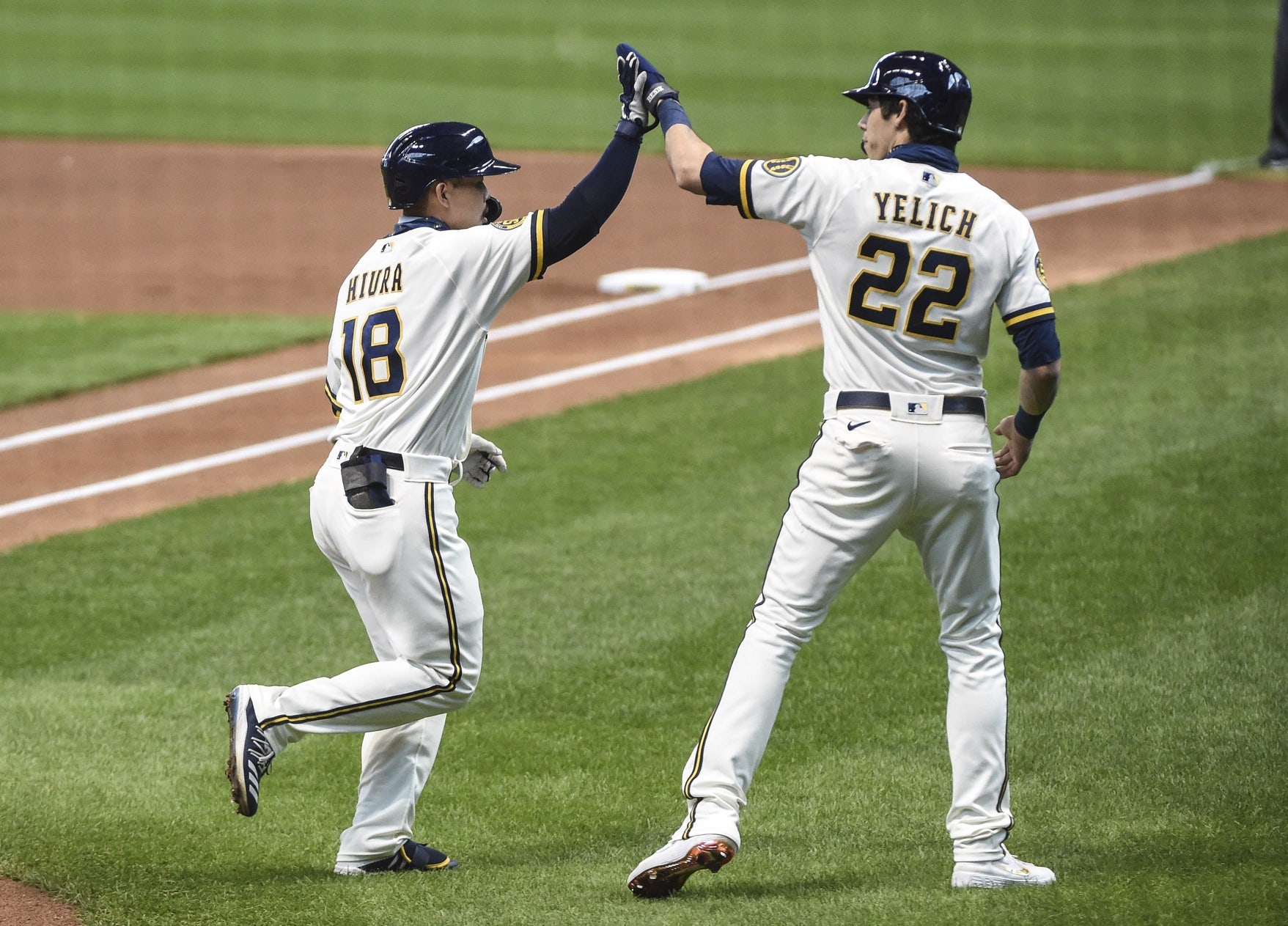 It is no surprise that the Brewers offense struggled last season.  After all, its two best hitters, Christian Yelich and Keston Hiura, were in season-long slumps.  It is hard to put runs on the board when a team's two best hitters both struggle.
However, with the return of in-game video review for hitters, it is very likely that the two sluggers will see renewed success in 2021.  Yelich and Hiura bouncing back will be better than signing two new free agents.  The Brewers' offense will be much better this season, and it will center on these two sluggers.
The Middle Infield
Speaking of Keston Hiura, he will be playing first base this season.  The move comes after the Brewers signed Gold Glove second baseman Kolten Wong.  Wong, who has hit well historically in Milwaukee, has said that it is one of his goals to help Orlando Arcia improve on defense as well.
[pickup_prop id="4759″]
Suring up the middle infield is going to be important to improving the Brewers' overall defense.  Replacing Hiura's lackluster defense at second with a Gold Glover is a fantastic move.  Arica will likely not reach the level of a Gold Glove short stop, but any improvement, added in with Wong at second, is going to make the middle infield very good defensively.
Who's on [Third]?
Apologies to Abbot and Costello.  However, the only position in which there is a question over who will be the starter is at third base.  Luis Urias is listed as the Brewers' starting third baseman on the depth chart.  However, Urias is a short stop by trade, and the Brewers recently signed Travis Shaw.
Of course, Shaw will need to show vast improvement since his last year in Milwaukee.  However, it could very well be that if Urias starts hitting well and Arcia slumps, that we see Urias as the starting short stop.
In addition to Urias and Shaw, the Brewers have Mark Mathias, Daniel Robertson, and Tim Lopes on the depth chart.  It will surly be interesting to see who gets the bulk of the starts at the hot corner.
The Return of Lorenzo Cain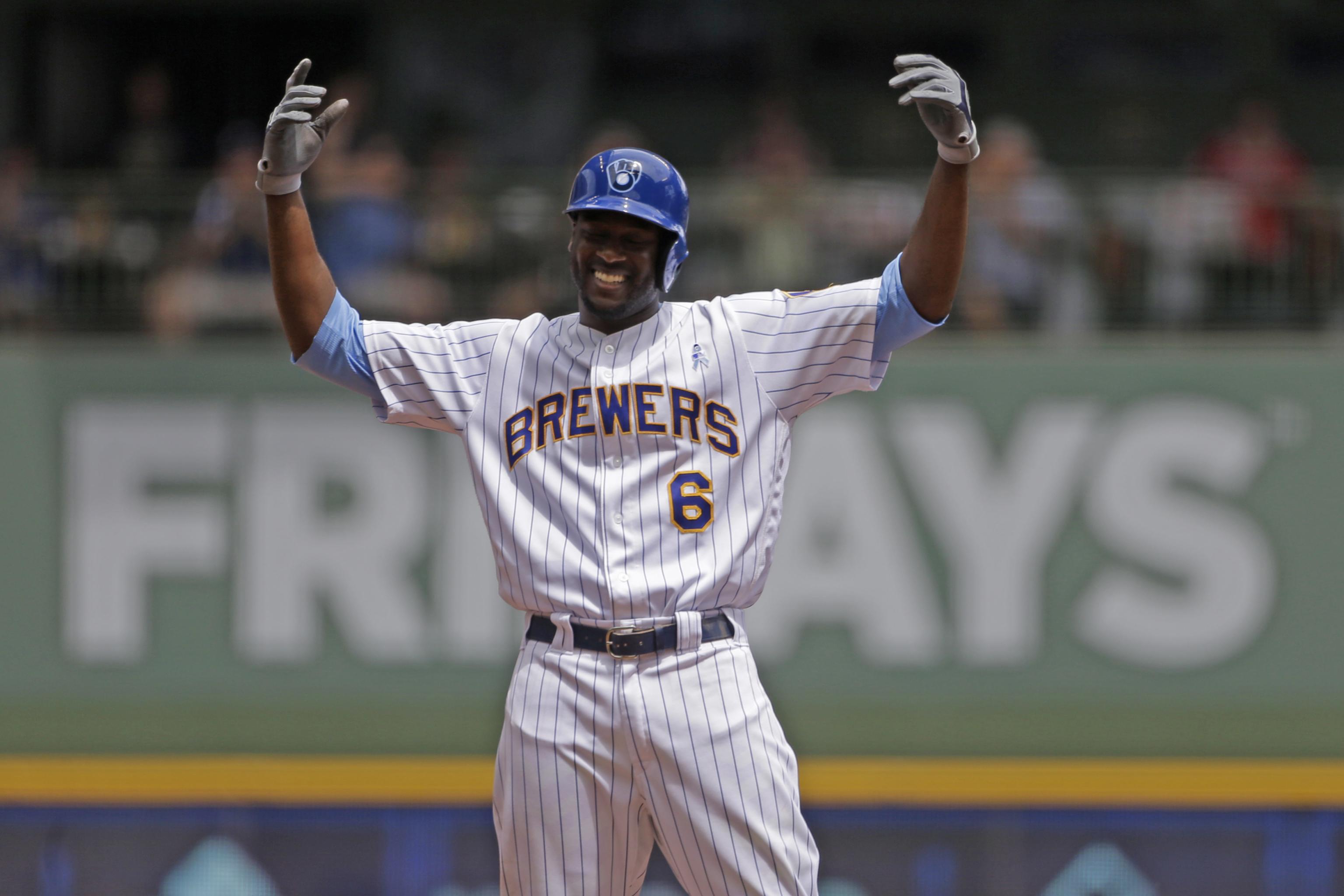 Lorenzo Cain opted out of the season last year due to COVID-19 concerns.  He is back this year in what is essentially his first full season since winning a Gold Glove in center field.
Lorenzo Cain has had plenty of time to let his body recover from the injuries that plagued him in 2019.  Though a year older, his body should be 100% healthy.  With age comes decline, especially at the plate.  However, Cain is a special player.  Look for him to hit much better than in 2019 and still bring Gold Glove caliber defense to the field every day.
For More Great Wisconsin Sports Content
Follow me on Twitter at @theotherAdams14 and follow us @WiscoHeroics1for more great content. To read more of our articles and keep up to date on the latest in Wisconsin sports, click here!