After falling short in the NFC Championship game for the second year in a row, it is clear the Packers have some changes that need to be made.  They have already made some.  Mike Pettine was not brought back and Joe Berry has been hired as his replacement.  However, there will need to be changes to player personnel.  The cap situation is not ideal, but Russ Ball can and will find a way to make it work.  Looking forward, here are five things that we believe the Packers must do this offseason in order to win it all in 2021.
Extend Aaron Rodgers
When Jordan Love was drafted by the Packers, many people, including Aaron Rodgers, believed that the star quarterback's days in Green Bay were numbered.  However, after winning his third MVP in 2020, it is clear that Rodgers still has much left in the tank.  He will be the quarterback of the Packers for a long time.  To ensure this happens and to free up cap space, the Packers should extend his contract.
Extending his contract will allow the Packers to pay him less money early when the cap is low, and more money when the cap recovers.  Freeing up money in 2021 and 2022 will help the Packers sign free agents that could benefit the team.  Who knows, maybe they could even sign a coveted wide receiver.
Extend Davante Adams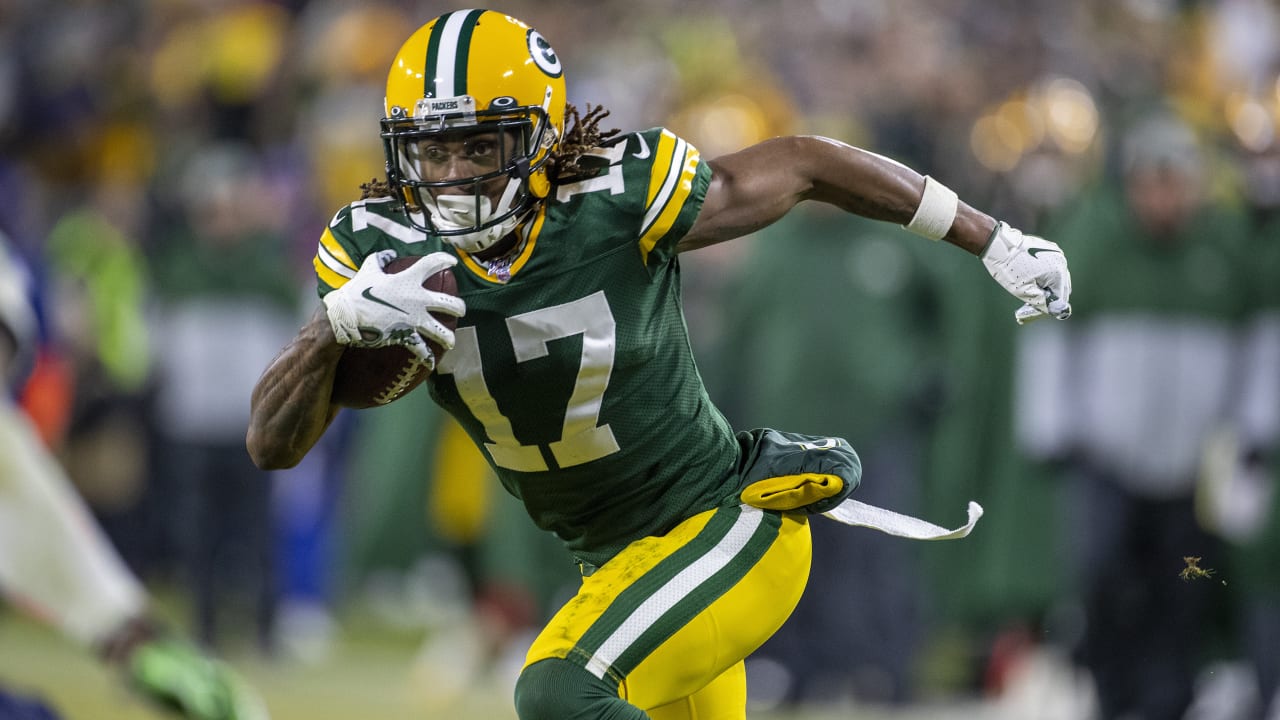 This move would make sense for several reasons.  First, like a Rodgers' extension, it would free up cap space.  However, extending Davante Adams would have more benefits as well.
The most important of these benefits is, undoubtedly, ensuring that one of the NFL's best receivers is in Green Bay for his prime years.  Adams rewrote the Packers' team record book this season while playing just 14 games.  Keeping him in Green Bay for the next four years or beyond, while still having Aaron Rodgers, is an absolute must.
Extend Jaire Alexander
This extension is not like the first two in that Alexander would likely make more money right away than he did this past year.  He is still currently on his rookie deal.
However, like the Adams extension, it is important because the Packers could lock up one of the NFL's best cornerbacks for the foreseeable future.  Not only is it important because he is the best, it is important because the Packers, quite literally, have no one even close to Alexander's level.  The Packers are in desperate need of help at cornerback, but would be even more so if Alexander is allowed to hit free agency.
Sign a Cornerback
Speaking of cornerbacks, the Packers can really help themselves by getting a veteran.  Of course, the Packers may draft one or two.  However, starting a rookie who will get the brunt of targets from an opposing quarterback is not a good strategy for a Super Bowl contending team.  Signing a player such as Xavier Rhodes, for example, would bring veteran presence to the secondary while allowing the Packers develop young talent.
Sign a Wide Receiver
This could very well be the slogan of all Packers' fans for the last two years.  To be fair, the Packers did have the highest scoring offense in 2020.  However, here is a list of the wide receivers the Packers have under contract after 2021:
That's right.  No one.  Of course, signing Adams to an extension will give them one, but they need some continuity at the position.  Additionally, a veteran slot receiver would add a dimension to this offense that it has not had since Randall Cobb.  Curtis Samuel, for example, would be an excellent pick up.
[pickup_prop id="4942″]
For More Great Wisconsin Sports Content
Follow me on Twitter at @theotherAdams14 and follow us @WiscoHeroics1for more great content. To read more of our articles and keep up to date on the latest in Wisconsin sports, click here!