Fall camp has opened. Paul Chryst is now in his seventh season. He also has Wisconsin football primed to contend for the Big 10 West title.  Can they take the next big step in program history – advance to the College Football Playoff? Let's look under the hood with Five Burning Questions. .
Will student section be full for the 11 a.m. CT kickoff against Penn State?
This one may not be at the top of your list. However, the opener is a huge in-conference tilt at home against Penn State.  It will kick off at 11 a.m. CT as FOX's Big Noon Saturday Game of the Week. Therefore, it will be interesting to see if the student section – which apparently sold out in near-record time this summer – will be full at kickoff (Shoutout to Section O). Given the fact fans in the Big 10 were deprived from the in-game experience last year due to the pandemic, we can hope UW students can deprive themselves of that last game or two of beer pong and get to the game on time. The players will appreciate it. It is also a much better look on television (think: recruiting). Furthermore, let's face it, it's only seven times a year.
Can the O-Line U maul their opponents?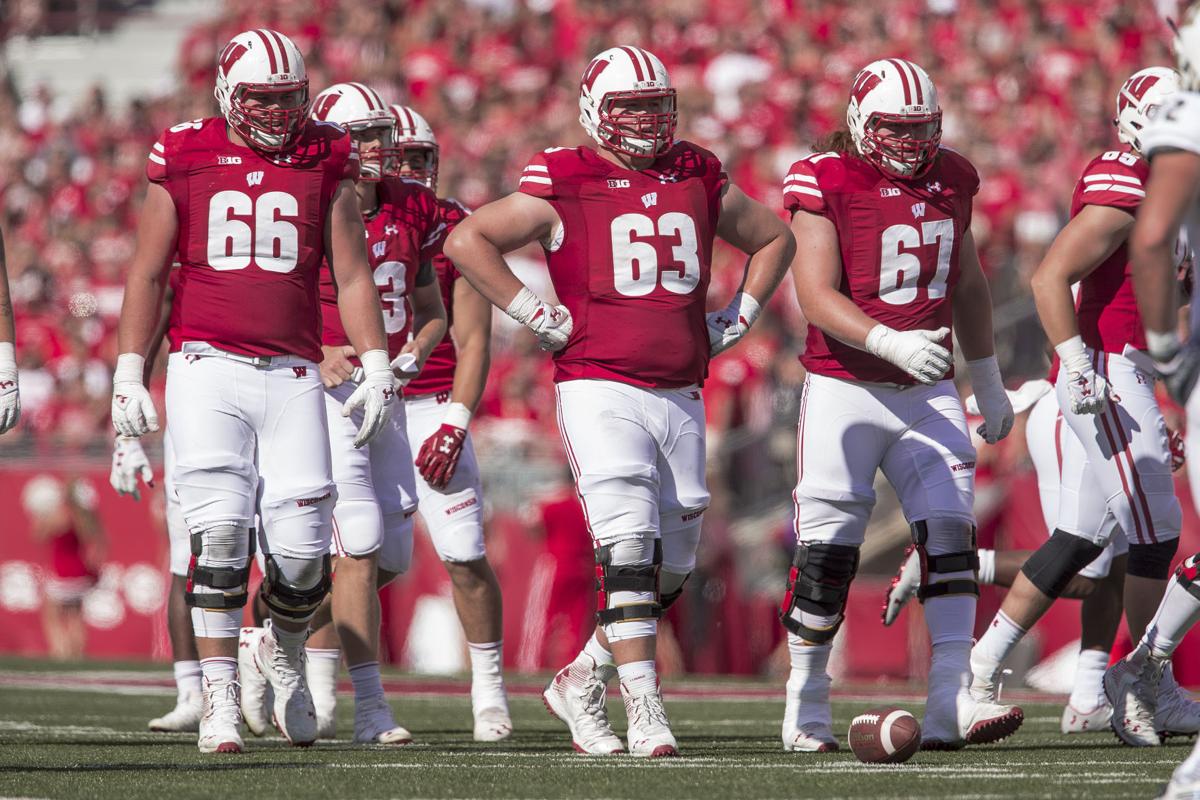 Rightfully so, Wisconsin football has deservedly earned its reputation as one of the great collegiate offensive line factories. Joe Thomas, Travis Frederick, Gabe Carimi, Ryan Ramczyk, Ricky Wagner, Rob Havenstein – the list goes on and on. But the recent units – while certainly still functional and above-average – have not dominated their opponents like we saw of the units in the final years of the Brett Bielema era. It's probably not a stretch to say they've been living a bit on their reputation that led to national media coverage. An example of this was the SI "Red Robin" cover story a few years back. After seeing what he did as an NFL rookie last year, Jonathan Taylor probably covered up some of the warts of the O-Line during his three years in Madison.
In 2011, the running game averaged 5.4 yards per carry. Yes, Montee Ball and James White and Russell Wilson were historically special that year. However, it should not be forgotten that someone named Jeffrey Lewis averaged 5.7 yards per carry in limited duty. The holes were gaping and players were rarely tackled at the first level.  Almost never in the backfield. Post-Bielema, there was undoubtedly a setback in the Gary Anderson era.  The in-state recruiting took a hit as Anderson bit the hand that fed him – alienating the high school coaches in Wisconsin. This has been the primary pipeline for positions like offensive line.  Looking at the remarkable recruiting classes at the position over the last several years, though, a return to dominance may be on the horizon.
A Bright Future
Hearing the now-legendary Jack Nelson stories from 2021 spring practice along with the young talent assembled – Nolan Rucci, J.P. Benzschawel, Joe Tippmann – and the likes of Joe Brunner (Whitefish Bay's finest) on the way – bodes well for the future of Wisconsin football. Let's face it, Wisconsin will never be able to 'out-star' the Ohio States of the world in recruiting.  Having a group of maulers that can unleash their will on an opponent is one way Bucky will be able to match up consistently with the country's elite teams in the future. There can be nothing more disheartening for a defense to know what's coming at them and still not be able to stop it.
What will the play-calling mix be on offense?
What will the offense looks like? Make no mistake – the calling card for Wisconsin football will always be pounding the football. But with Graham Mertz returning at quarterback, a host of offensive weapons at his disposal (if healthy), and an improved offensive line, it will be interesting to see what the run/pass percentages. Mertz should makes strides most people think he's capable of.  The running game is good enough to set up play-action. Therefore, the offense should be significantly more dynamic than we've seen in several years.
The X-factor may come from the news during the off-season that Paul Chryst – who made his bones as a quarterback whisperer and play-caller extraordinaire – will serve as QB coach and also call plays. Does he still possess the secret sauce to improve on last year's subpar numbers of points per game (25.1/88th) and yards per game (345.6/103rd)? Despite most fans' protests, those numbers were impacted much more by injuries and COVID-19 than Joe Rudolph holding the play sheet. I'd lean towards yes – I close my eyes and imagine a formation with Jalen Berger split out wide and Chez Malussi in the backfield and possibilities endless.
Can the linebackers be game changers in 2021?
Looking quickly at the 2020 cumulative defensive statistics, it's incredibly impressive – 96.1 yards per game on the ground, 17.43 points per game allowed. But for Wisconsin to contend for the Big 10 title and be a force nationally, the linebackers will need to tilt the field by forcing more fumbles (8) and compiling more sacks (12) than what we saw last season from the defense. Every UW player interview I've seen or read over the summer has mentioned that will be the drumbeat during fall camp and into the season. There is no reason to think this won't happen – we've significant jumps in player production from year-to-year under Jim Leonhard – Chris Orr, Zack Baun to name a few. Look for second-year freshman Nick Herbig to make a huge step with a year in the weight room – there's a reason Clemson desperately wanted the Hawaii native in Death Valley. And inside linebackers Jack Sanborn and Leo Chenal will deliver on more than just stuffing the run.
What is the most anticipated game?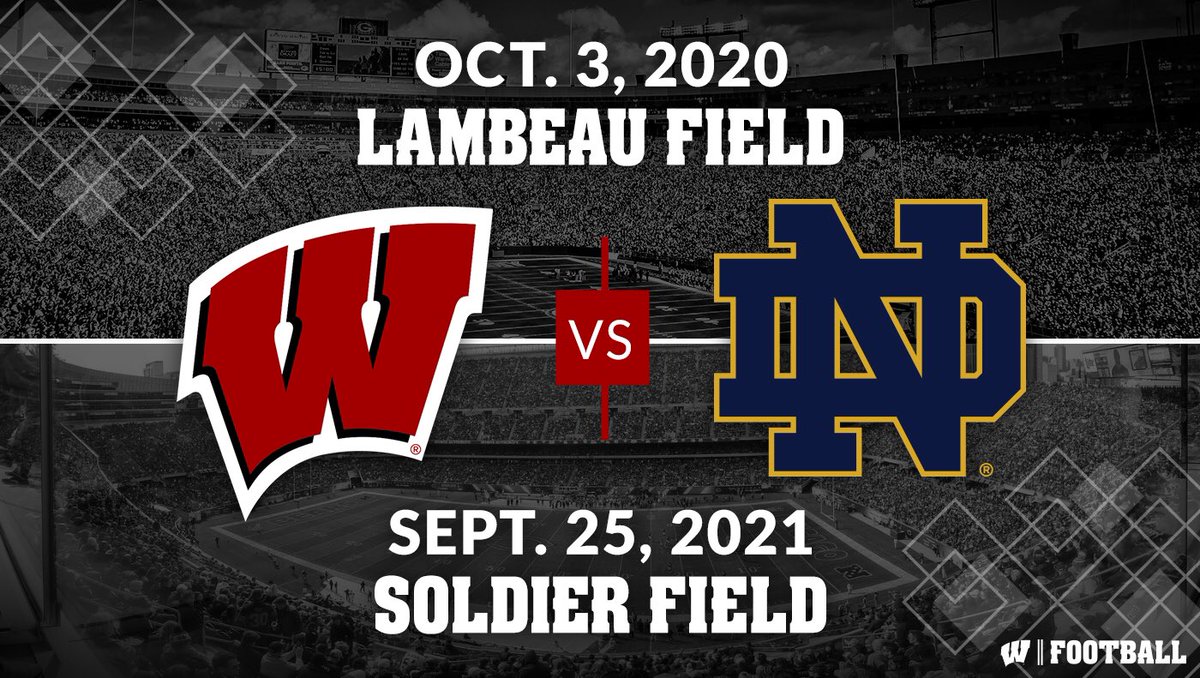 Let's rank the top five. I would have included Illinois and Brett Bielema if the game was at Camp Randall.
Penn State – Right out of the gate, we'll see if both teams can shake off forgettable 2020 seasons with the season opener. Regardless of the state of the Nittany Lions' program in 2021, don't mistake this for Ball State, Georgia State or Eastern Michigan. In other words, little margin for error.
Notre Dame – I wanted to put this game at No. 1 and I would have if this tilt – to be played at Soldier Field – was played under the lights. Not to be, another 11 a.m. CT kick. Jack Coan is one of my all-time favorite Badgers for a myriad of reasons not the least of how he handled himself last season with the circumstances he dealt with. It's fair to say that very few athletes would have been so classy. It will certainly be strange to see No. 17 on the opposite sideline wearing blue and gold. That said, I hope Jacky Heisman throws for four TDs – and loses.
Iowa and Northwestern – This is a tie. I imagine the schedule in the locker room already has these two revenge games circled.
Michigan – A new-look coaching staff comes to Madison. Thankfully, we won't hear about a "Don Brown defense" from Big 10 Network announcer Matt Millen anymore. They needed to blow it up as Jim Harbaugh's 2020 defense was a complete disaster. On the offensive side, Wolverine legend Mike Hart returns to coach the running backs and – most intriguing – Matt Weiss comes over from the Baltimore Ravens to coach the quarterbacks. Cade McNamara is slated to start 2021 under center. Things can only get better after watching Joe Milton fumble around, literally and figuratively.
For More Great Wisconsin Sports Content
Follow me on Twitter at @JoelSuperiory and follow us @WiscoHeroics1 for more great content. Check out our merch page here and use promo code Wisco at check out for $1 off! To read more of our articles and keep up to date on the latest in Wisconsin sports, click here!