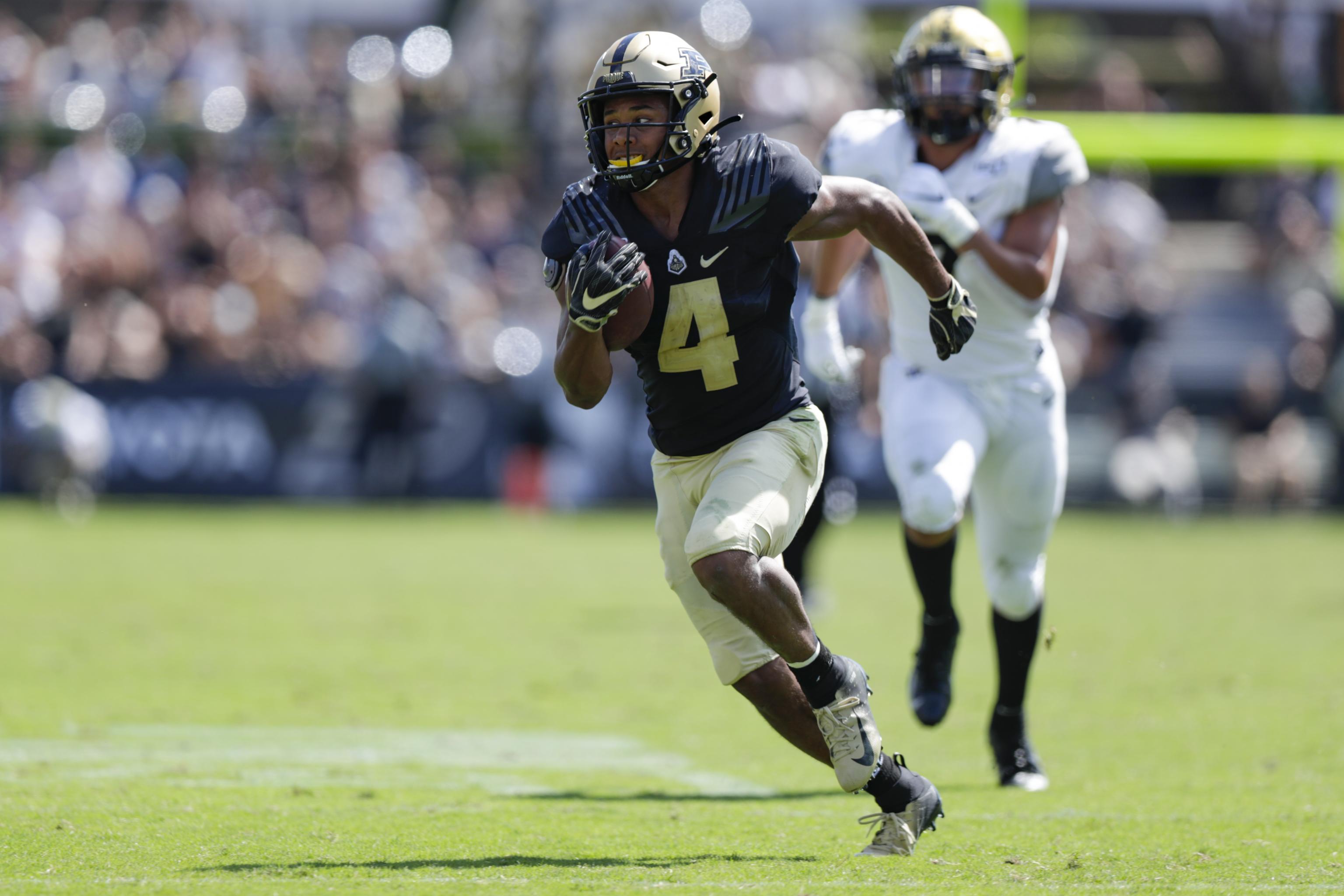 In the past several months, one name that mock drafts have linked the Green Bay Packers to their first round selection is Rondale Moore of Purdue. Arguably enough, the electric wide receiver has all the attributes to be one of the most intriguing rookies in this draft class. Additionally, Moore checks all the boxes to be the multi-facet skill player that can take the Packers offense to the next level. Even if the Packers do not select Moore in the upcoming NFL Draft, he still holds plenty of value for fantasy football owners. Let's take a look at why Rondale Moore should be a hot target in fantasy football this season:
The 'Moore' Speed The Better
Rondale Moore posted a 4.49 40 yard dash at his pro day, drawing comparisons to Kansas City's Tyreek Hill. With this type of comparison, that is all one needs to know. Moore lined up mostly in the slot at Purdue, but that type of blazing speed will keep safeties on their heels at all times. A player like Moore can absolutely wreck havoc for any NFL defense. Don't let his 5'7″ stature also fool you. He did post a 42.5 inch vertical, which is tremendous for a player of his size. If indeed Green Bay does draft him, there will no problem involving him in an already high-profile offense.
The Need for 'Moore'
The balance of wide receivers for an NFL team separates the good teams from the bad teams. Most teams are more concerned about having just one receiver that they can build their passing game around. The need for a slot receiver tends to be overlooked and teams try to find their guy in later rounds. A slot receiver who has the skillset like Rondale Moore does not come every draft, making the need for him that much greater. He can easily take the pressure off of a player like Davante Adams, which in return to Moore, increases his targets. The speed and vertical leap is an assurance to quarterbacks as well; trusting that a play can be made, despite less than perfect pass.
Conclusion
The skills and attributes of Rondale Moore do not come every draft. Teams who are looking for and explosive playmaker and can make an immediate impact can depend on Moore. As stated above, a player who compares to Tyreek Hill should be taken noticed of early. I would not recommend drafting Moore right away in fantasy drafts, but would be a perfect mid-round selection. Fantasy owners who are looking for a perfect FLEX option or second option at wide receiver should highly consider Rondale Moore.
Follow me on Twitter @ChrisBuboltz and follow us @WiscoHeroics1 for more great content! Check out our merch page here. Use Promo Code WISCO at checkout to get $1 off your order. To read more of our articles and keep up to date on the latest in Wisconsin sports, click here.