Are we really still doing this? I asked myself this question when I came across a NFL.com article on the best fits for some high-profile free agents that are still on the market. I did not see a problem with most of the arguments. However, analyst Marc Ross listed the Green Bay Packers as the best fit for former first-round pick Will Fuller. Fuller, of course, is an oft-injured wide receiver who has also missed games due to suspension. Before going into why this would be a horrible idea for the Packers, here is what Ross had to say about Fuller and the Packers:
Aaron Rodgers is in camp without Davante Adams for the first time since 2013. His top receiving options at the moment? Allen Lazard, Randall Cobb, second-round rookie Christian Watson and Sammy Watkins, who already dealt with a minor hamstring issue in camp. While the quarterback says he likes "the guys that we got," the Packers still need more at the position. Fuller appeared in just two games last season, missing time because of a suspension, a personal matter and a finger injury. The speed merchant is in need of a fresh start. As a low-risk/high-reward player who can stretch the field, Fuller's a good fit for the offense. Of course, he faces the same question that dogs Watkins: Can he stay available?
The Packers Absolutely Do Not Need Will Fuller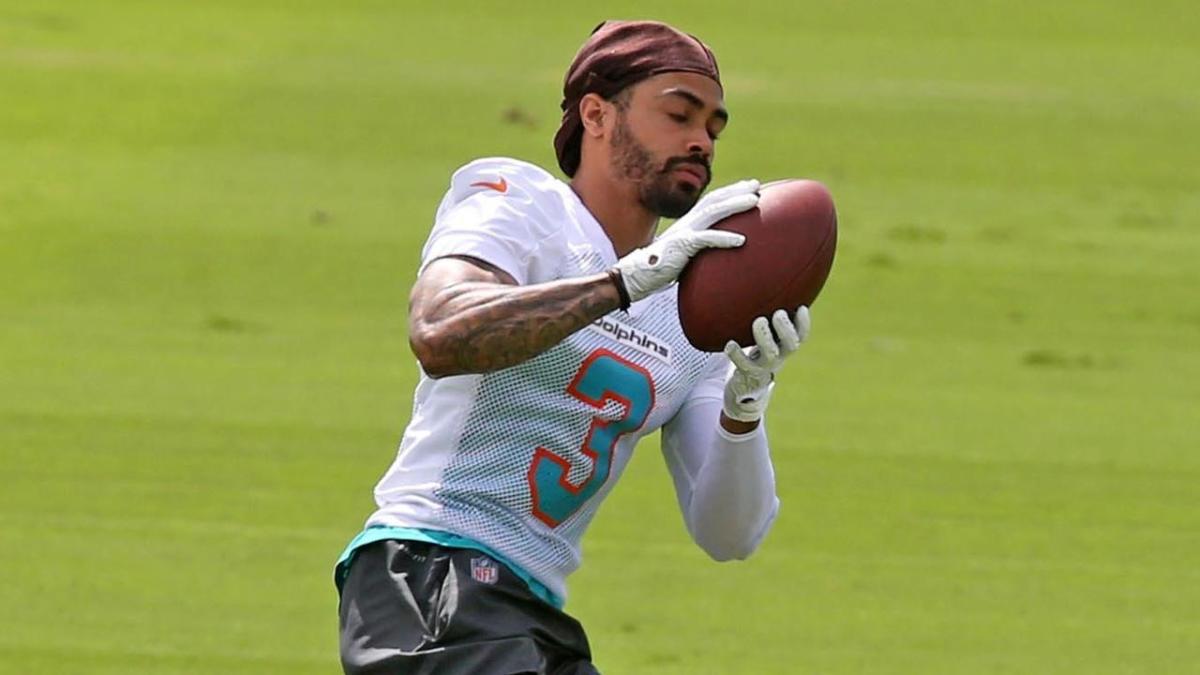 When the Green Bay Packers traded Davante Adams, the team's wide receiver room definitely took a massive hit. Marquez Valdes-Scantling also left, leaving the team in desperate need of wide receiver depth. Of course, this led to a plethora of rumors that link the Packers to just about every wide receiver on the market.
Related: How the Packers Offense Performed without Davante Adams from 2019-2021
Since then, the Packers signed Sammy Watkins in free agency and drafted three wide receivers in this year's draft. As of now, the day before their first spring training game, the following players are considered locks for the roster:
Allen Lazard
Randall Cobb
Amari Rodgers
Christian Watson
Romeo Doubs
In addition to these players, the following are vying for the sixth (and possibly seventh) wide receiver positions:
Sammy Watkins
Samori Toure
Juwann Winfree
The Packers have never taken seven wide receivers under Matt LaFleur. That very well could change this season. However, no matter whether or not they take seven, there is simply no room for Will Fuller.
Will Fuller Is a Riskier Sammy Watkins
The Packers have already signed a wide receiver with a long injury history in Sammy Watkins. Should he make the roster, and recent signs are saying that he will, the Packers will enter the season with at least Lazard, Cobb, Rodgers, Watson, Doubs, and Watkins on their roster. There is no way that the Packers will cut ties with Cobb, Lazard is the projected number one receiver, and Rodgers, Watson, and Doubs were all recent high(ish) draft picks.
Related: Aaron Rodgers' Recent Comments Indicate the Packers May Take Seven Wide Receivers
Even If the Packers Take Seven Wide Receivers, Fuller Cannot Be One of Them
If the Packers take seven wide receivers onto the 53-man roster, the seventh wide receiver will be there for special teams. That is not something Will Fuller will do. Even if he would, Fuller would not get the number of snaps he would expect as a wide receiver on the offense. Realistically, the Packers' top four wide receivers will get the most snaps and the most targets. If anything, the Packers make the least amount of sense for Will Fuller. To put it plainly, if they wanted him, they would have already gotten him.
For More Great Wisconsin Sports Content
Follow me on Twitter at @theotherRobin19 and follow us @WiSportsHeroics for more great content. To read more of our articles and keep up to date on the latest in Wisconsin sports, click here!