Football is a physical game. It requires a person to be in peak form physically. In the past couple of years, the mental side of the game has been brought into the light more. During a post practice interview, Packers defensive back Eric Stokes talked about how he is focusing on his mental health this season. 
The Post It Notes
A closer look at the post-its on Stokes' locker pic.twitter.com/VgdOR3XJB5

— Nicole Menner (@NicoleMenner) August 17, 2022
At his locker, Eric Stokes has a group of nine Post It notes that all have different sayings on them. Stokes talked about how he got the idea from Packers director of performance psychology Dr. Chris Carr. Stokes meets with Dr. Carr once a week to talk through the mental side of Stokes' life. The positive words help him relax and "focus on what needs to be focused on". The different sayings range from "Be yourself" to "Close the space". All of them have special meaning to Stokes and help him stay grounded.
Quiet the Noise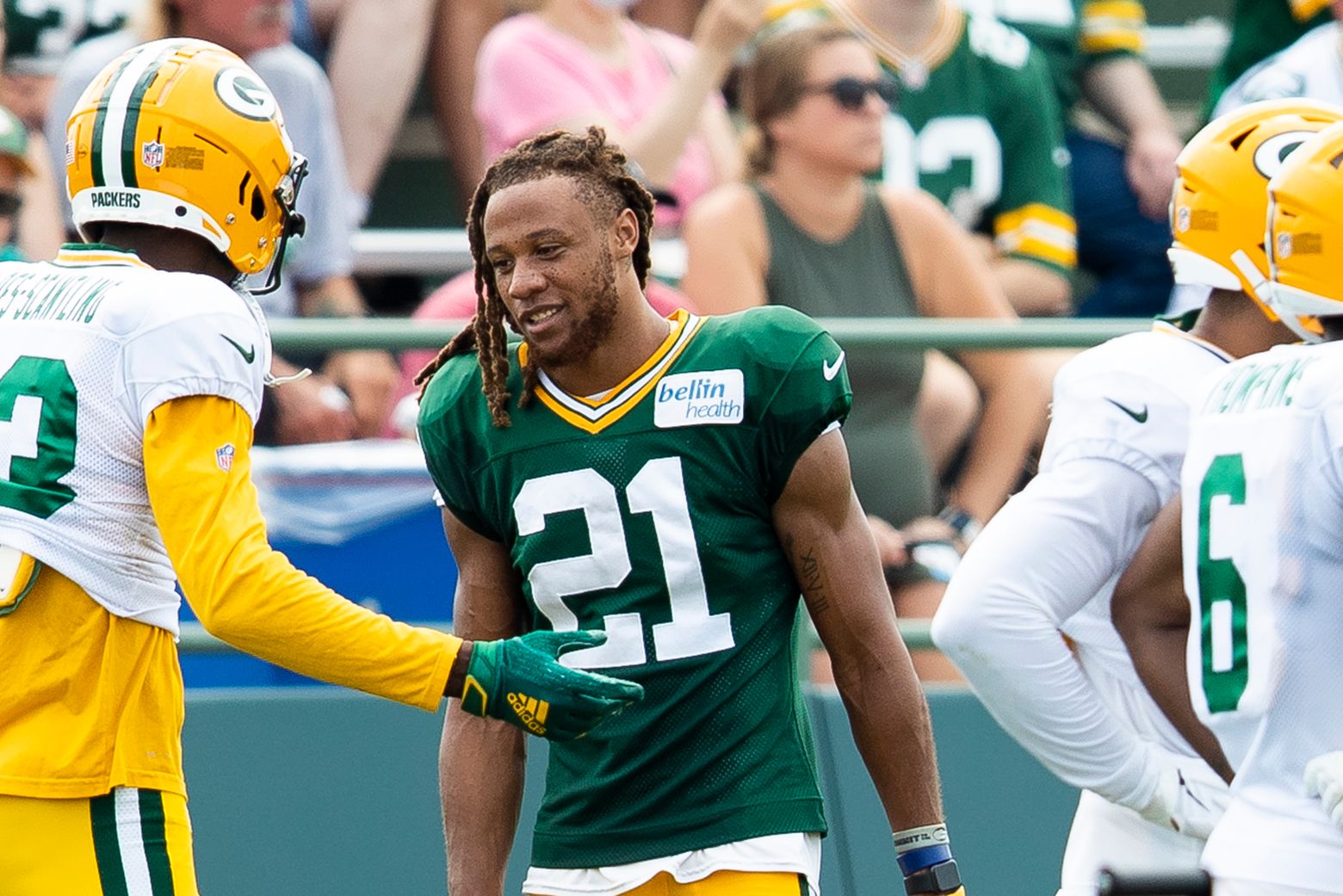 For professional athletes, there is a lot of noise. The amount of media that is put out praising and bashing players and teams is astronomical. With phones and social media, it is almost impossible to escape what others are saying about you. The public often thinks that athletes can take it but in the recent years athletes have talked about how hard this is. Stokes is taking the steps to quiet that noise. The 9 Post It notes remind him what is really important. Eric Stokes hopes to use this strategy to benefit his mental health this season.
Mental Health and Sports
The balance of work life and personal life is one that everyone struggles with. It is just now becoming a conversation in sports. Eric Stokes is going to have a huge year. Playing alongside Jaire Alexander and Rasul Douglas means Stokes will have plenty of opportunity to make plays. He had a fantastic rookie season where he was asked to do more than expected. It is great to see Eric Stokes focus on his mental health as well as his physical game. This hopefully will lead to a big year on the field and Stokes being a better person as well.