Before the season fully starts, Packers fans get a chance to witness their players work on their craft in preseason games and open practices. The team sets out to prove themselves this season and establish themselves in the playoffs as well. This season in particular holds even more value following the departure of Devante Adams. Giving up a player of his caliber and not straying from contention will take confidence, and a player or two stepping up. Let's take a look at four players with the best potential to end the season as the most improved Packer.
Sammy Watkins
Now four years removed from his best year, Sammy Watkins is obviously past his prime. Injuries and wide receiver depth on the teams he has played for has kept him limited on the field. Watkins is 29-years old and nobody is expecting him to absolutely tear it up. The best value here for Watkins is an elite level, experienced quarterback who is going to distribute the ball. With Devante Adam's gone, there are 169 targets in 2021 that will go to different receivers this year. With a new scheme, new quarterback, and open receiving room Watkins should be primed for an impressive bounce back year.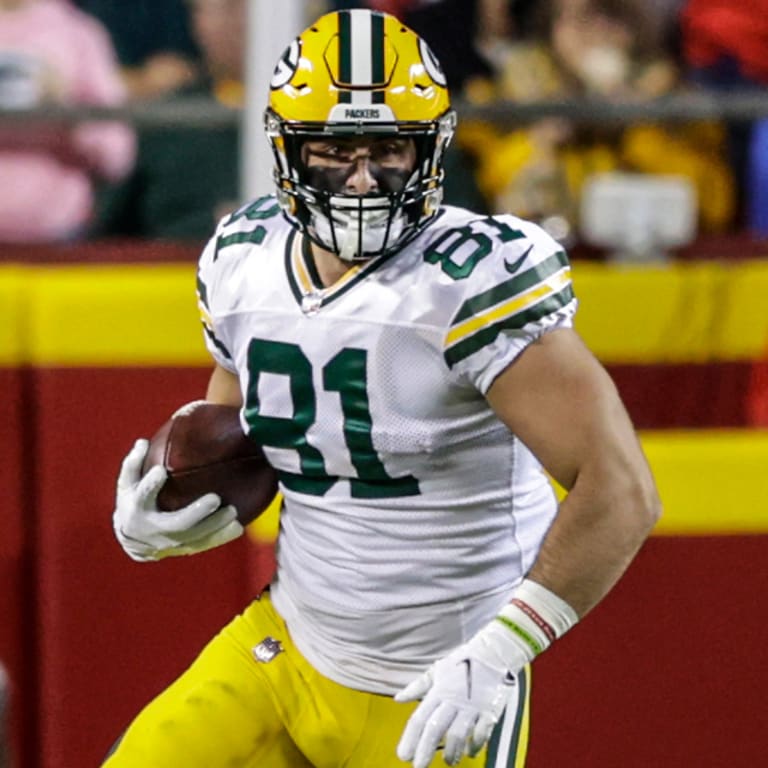 Again, the ball will have to go in other players hands this year, and Deguara is an excellent option. There's no doubt Robert Tonyan will be busy this year but expect Deguara to make an impact in the pass game and run game. Someone is going to have to step up, especially since Mercedes Lewis can't defy age forever and Tyler Davis is still inexperienced. With a full season, Deguara can develop into a much better second string Tight End for the Packers, and he could take home the most improved Packer if he finds himself open down field.
Eric Stokes
Unfortunately, Eric Stokes was on the wrong end of some highlight reels last year. He got burned a couple times, but he will be the first person to admit it. Stokes has worked incredibly hard this offseason and he is an exceptional candidate for most improved Packer. During his time at Georgia, Stokes was explosive off the line and physically beat receivers when making a play for the ball. He was feared much of college and wasn't tested as much because of his talent. Let's face it, rookie corners get burned. That has been a consistent trend in the NFL with Jeff Okudah being the most recent example. Give it time, and Eric Stokes will be in contention for most improved Packer by the end of the season.
Follow us @WiSportsHeroics for more great content. To read more of our articles and keep up to date on the latest in Wisconsin sports, click here! Also, check out our merch store for some amazing WSH merchandise!