With Aaron Rodgers out at least a week with COVID, Jordan Love got his first NFL start. Starting against Kansas City, many fans rallied behind Love and gave some major predictions about his success.
On the other hand, many fans were skeptical and voiced their lack of confidence in such a young quarterback.
With all the controversy surrounding Green Bay and Aaron Rodgers, it's likely that the team wasn't 100% focused on football. Additionally, the Packers had less than a week to get a 23-year-old with 18 career snaps ready. Not to mention his first career start would be coming at one of the loudest stadiums in all of football.
Game Recap
In the first half, Jordan Love was unable to lead the Packers to any points. Although he showed a lot of promise as a game manager, he didn't make any game-changing plays. Statistically, he kept pace with Patrick Mahomes, but he didn't do anything that won over his skeptics.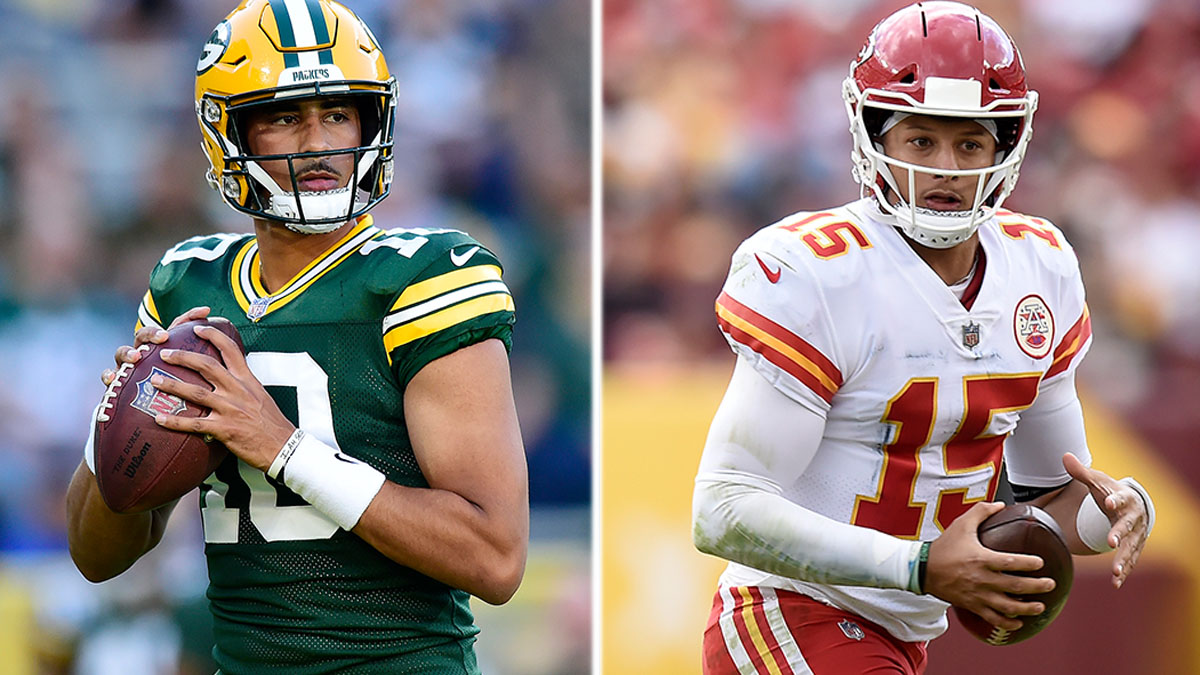 He led the Packers into Chiefs territory multiple times and gave the special teams unit two chances at field goals. Unfortunately, they failed to convert both times and Green Bay remained scoreless through the first half.
The biggest reason the Packers were still in the game at halftime was thanks to the defense. They held the Chiefs to 13 first-half points even after some big special teams errors.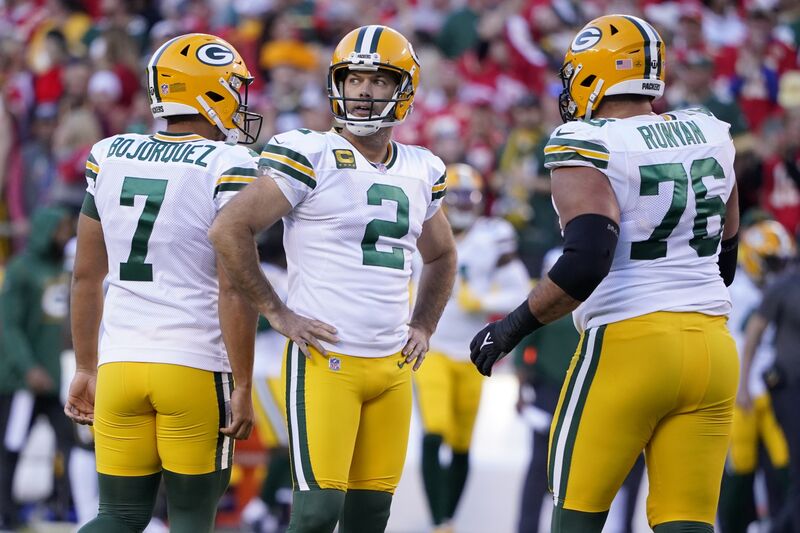 In the second half, the special teams unit continued to take away any chances Jordan Love had at starting a drive outside of his own twenty-yard line. His offensive teammates made mistake after mistake and failed to help him get back into the game.
Things began to turn around towards the end of the third quarter, and Love looked increasingly comfortable with Davante Adams. The fourth quarter is when the Packers began to put everything together and then trimmed it into a 7-13 game.
Overall, Jordan Love outplayed Patrick Mahomes for the majority of the game. In the context of this season, that isn't that hard to do, but it's still very encouraging. His performance tonight, specifically in the second half, makes it incredibly difficult for me to make my next statement.
Jordan Love Isn't Ready
Most people didn't expect Jordan Love to truly be ready to take the helm of the Packers in his first start. If you did, then you're quite an optimist. Starting in the NFL isn't easy, especially if it's your first time and it's in an incredibly loud stadium against a former MVP.
Aside from all of those factors, Jordan Love has a lot of room to improve. He is lightyears away from being a Rodgers-level quarterback and he likely won't see the field again this season once Aaron comes back.
Rather than being torn down by those facts, Jordan Love needs to lock in and continue working his tail off to become a great NFL quarterback. Sometimes we forget how good Aaron Rodgers is, but after seeing how hard it was for Jordan Love to get going, it's clear we have an all-time great QB.
Jordan Love showed that he has good strength and that he can manage a game pretty well. However, he just hasn't put the pieces together yet to become a solid NFL quarterback. Of course, a lot of that has to do with a lack of in-game experience, but he likely won't be able to get that until next season.
Love might get another chance to start next week against the Seahawks if Rodgers isn't cleared to come back from his COVID absence. If given another opportunity, Jordan might find more success since next week's game is at home and against a struggling Seattle team.
Green Bay's QB Future
Jordan Love showed a glimpse of what might be to come over the next decade for the Green Bay Packers. While the team didn't get the win, Jordan Love became increasingly comfortable and showed off his mobility and arm strength. If Love can build on his second-half performance next week against Seattle, he's got a bright future as quarterback of the Green Bay Packers.
Love marched into Arrowhead Stadium and statistically outplayed the 2018 NFL MVP. Even with a loss, Love has to be proud of how he overcame all of the obstacles in his way this week. While he's definitely not ready to take over this season, he's close to being a starting-caliber quarterback next season. The mistakes he made today are all fixable.
These facts make it easier for Green Bay to let Aaron Rodgers leave in the offseason if he chooses to do so. However, for the time being, Aaron Rodgers is the starting quarterback for the Green Bay Packers and he will be the one leading us through the playoffs at the end of the season.
[pickup_prop id="7097″]
For More Great Content:
Follow me on Twitter at @BJarumbo and follow @WiSportsHeroics as well for more great Wisconsin sports content! To keep up to date on the latest in Wisconsin Sports, click here!