It has been a crazy start to the offseason for Packers fans. One question that will be asked is whether the Packers went 'all-in' for a successful 2021 season or not.  Both sides of arguments have been made well aware and noticed. These arguments are not going to away anytime soon and will probably linger into next season. If you are wondering what side of the fence I am on, I believe that the Packers did enough to make the 2021 season a success. Let's take a look at a few things that show how Green Bay did go 'all-in' this season:
Salary Cap Limitations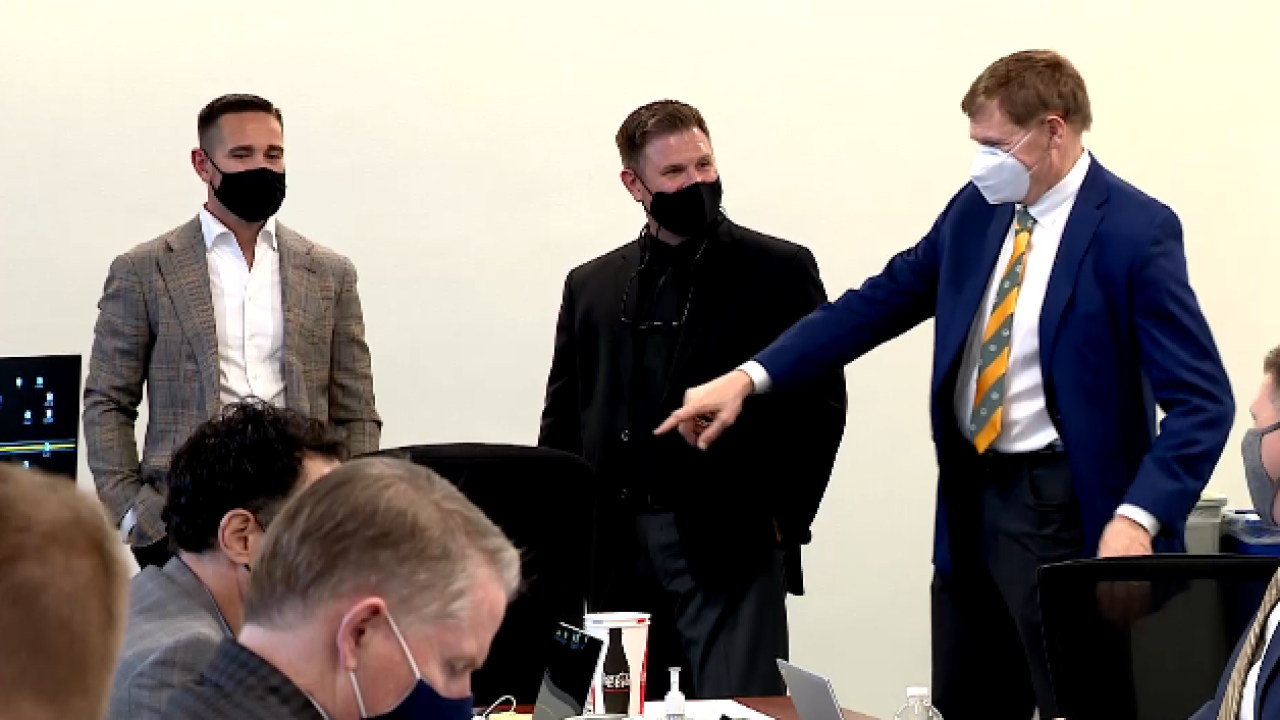 When a team is flirting with the salary cap maximum, it makes it very difficult to do much of anything. It is a struggle to go out and make offers for a veteran player. How did Green Bay counter this? One way  to do so is in the NFL Draft.  The Packers, in my opinion, had their best year in the NFL Draft in quite some time. They were very smart with their selections and drafted for needs, instead of best available. By doing this, Green Bay had more room to work around smaller contracts.  Additionally, they did restructure some of their larger contracts in Preston Smith and David Bakhtiari. Green Bay is fortunate enough to have the best quarterback, wide receiver, and left tackle in football. But, these luxuries do come with a price. However, protecting these assets are the key for success and the salary cap does unfortunately take its toll.
Veteran Free Agents For Smaller Contracts
Above I did mention the salary cap can limit free agency moves. But, in Green Bay's case, they found ways around it. Without a doubt, I believe Green Bay had the best free agent signings in De'Vondre Campbell and Rasul Douglas. Additionally, with the trade for Randall Cobb. Green Bay was able to make these transactions work by offering small one -year deals instead of multiple years. These are risks that a front office will make because of the uncertainty of whether or not the year was worth it or not. Both the Campbell and Douglas signings were easily worth it. Also, these signings were for positions where Green Bay was in need of help.  This is proof that Green Bay went 'all-in' for success in 2021 because instead of signing unknown and unproven players, they signed reputable players who played significant roles.
Aaron Rodgers and Brian Gutekunst Fixed Relationship
The biggest NFL offseason story coming into 2021 was Aaron Rodger's relationship with the Packers, primarily Brian Gutekunst. With the way that things were handled in the offseason and going into training camp, the odds of Rodger considering coming back to Green Bay after this season was extremely low, almost to zero chance. But, Gutekunst and the front office made some moves that Aaron had suggested and communicated well throughout the year. Because of this, Aaron is clearly more happy and everyone working together to come back next year is nothing but encouraging. By fixing this marriage and keeping an open line of communication shows that Green Bay is more aware that their best chance to win a Super Bowl is with Aaron Rodgers. If the relationship between Rodgers and Gutekunst was never fixed, who knows how detrimental it would have on not the only season, but the franchise as well.
Follow me on Twitter @ChrisBuboltz and follow us @WiSportsHeroics for more great content! To read more of our articles and keep up to date on the latest in Wisconsin sports, click here. Also, check out our merch store for some amazing WSH merchandise!