It was announced Sunday that both Josh Hader and Corbin Burnes would represent the Milwaukee Brewers in the National League All-Star lineup.  The game is set to take place on July 19 at the famous Dodgers Stadium. This marks the second time Burnes has been selected and the fourth consecutive for Hader.
However, there is a handful of some of the best pitchers in the game that were left out of the selection. There is a chance they could get selected as we near the game with people being injured and how the schedule lines up for the pitchers in their respective leagues.
I think it's safe to say that one important name was left out of Sunday's announcement: Devin Williams.
Was Devin Snubbed?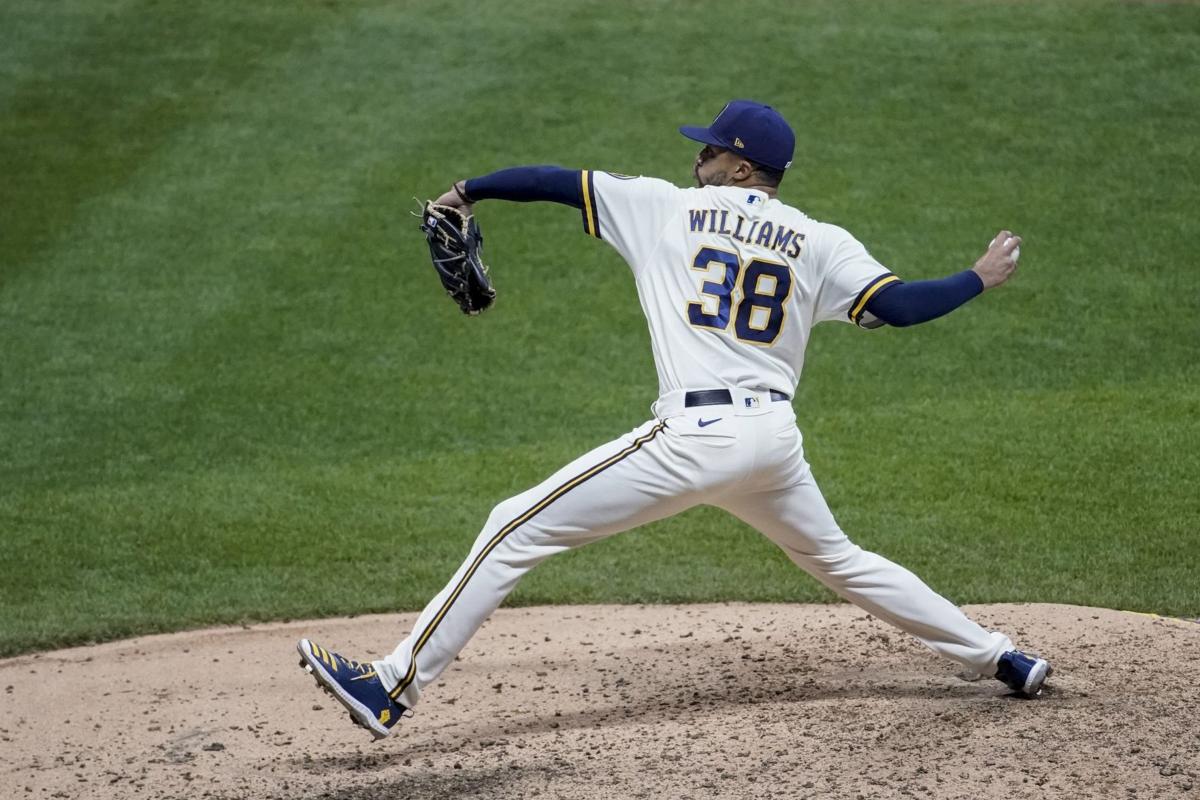 It's no surprise that both Burnes and Hader were selected, seeing as they're two of the most dominant pitchers in all of baseball. But, not seeing Devin Williams among the list of names was quite shocking. Entering Sunday's game, Williams had a 1.93 ERA, leading the NL in holds with a 2-0 record and 55 strikeouts over 32.2 innings of play. In his last 23 outings, he is scoreless, his opponents only batting .099 when he's on the mound.
Even Josh Hader was surprised, telling the Milwaukee Journal Sentinel, "His stats speak enough…I think it's a little hard with the all-star game just being a reliever and not a closer, you don't really get the recognition as a closer would. But he would be a close on any team in the league. For him to be there would be a great honor to him and the team."
There's no arguing that Devin Williams belongs in that All-Star lineup. He's been deserving of it since he won the NL Reliever of the Year back in 2020. Williams has a dominant pitching arsenal, including a nasty change-up.
Just to give you an idea on his stats since 2020….
2020: 4-1 record, 0.33 ERA, 27.0 IP, 53 K's, and only allowed four runs.
2021: 8-2 record, 2.50 ERA, 54.0 IP, 87 K's, 17 runs allowed.
2022: 2-0 record, 1.93 ERA, 32.2 IP, 55 K's, seven runs allowed, has been scoreless in last 23 outings.
Final Thoughts…
As mentioned earlier, there is a chance that Williams could still make the roster. Injuries pop up, or their schedules could potentially not given them enough resting time in between their start and the All-Star Game. It would be amazing to send three of the best to LA, and Devin Williams truly deserves it.
Follow me on Twitter at @sarahspooon and follow us at @WiSportsHeroics! For all things Wisconsin sports, click here!