Even before the 2020 season ended, the Packers' salary cap situation in 2021 was the subject of much discussion.  To put it plainly, COVID-19 caused all teams to lose revenue in 2020.  As a result, the NFL's salary cap is expected to go down significantly.  In order to come in under the cap, the Packers will need to cut players or rework the contracts of others.
In-Season Contract Extensions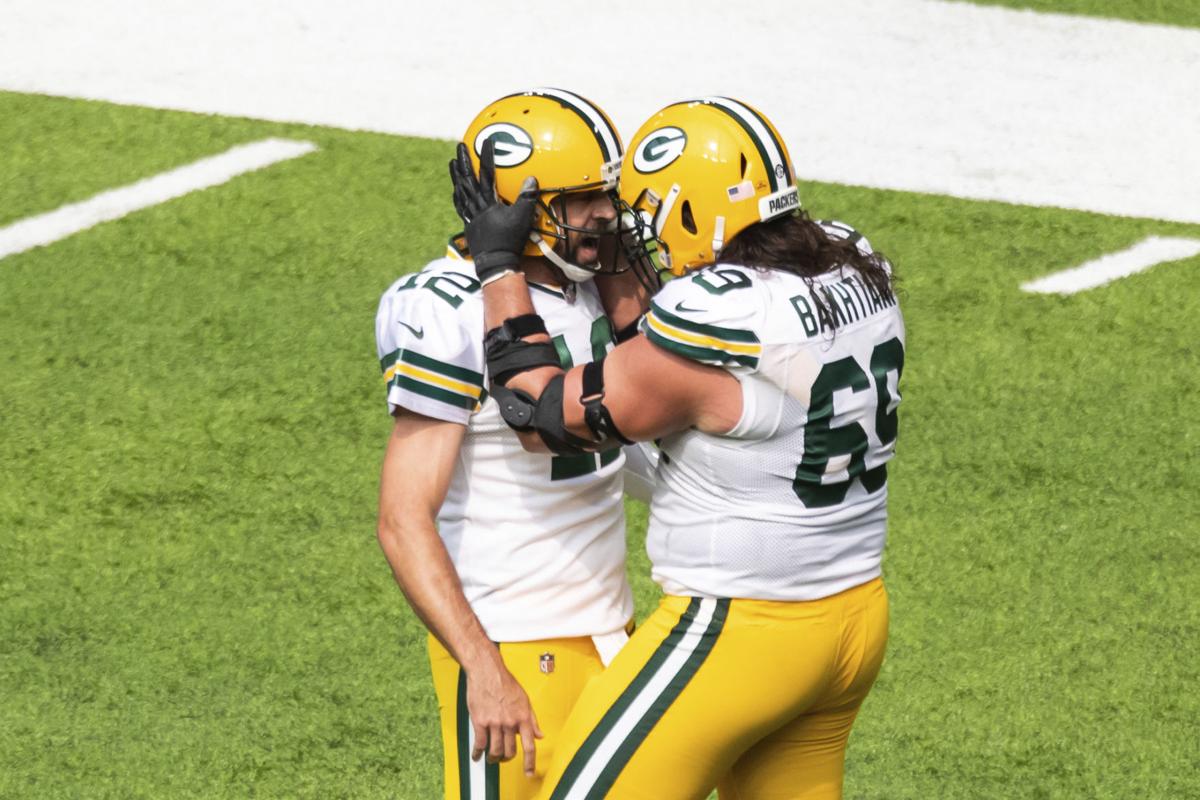 Even though the 2021 salary cap was/is a concern, the Packers need to plan for rosters beyond this season.  For this reason, they gave significant contract extensions to Kenny Clark and David Bakhtiari during the 2020 season.  Bakhitari's contract was the richest ever signed by an offensive lineman.
Bakhtiari Restructures Contract
Teams and players restructuring contracts to save money in the present is a very common occurrence.  It is, however, rare for a player to restructure his contract just months after signing it.  That, though, is exactly what David Bakhtiari did:
The #Packers recently created about $8.3M in cap space by converting LT David Bakhtiari's more than $11M roster bonus into a signing bonus and spreading it out over the length of the contract. He'll make the same as before, but it gives GB some room to operate.

— Ian Rapoport (@RapSheet) February 13, 2021
The Packers' All-Pro left tackle responded on Twitter as only he can do:
https://t.co/jLQZdrFwJ3 pic.twitter.com/XCx7G7UTJZ

— David Bakhtiari (@DavidBakhtiari) February 13, 2021
What Do This Mean for the Packers Going Forward?
$8.3 million is a good amount savings, but the team still has a ways to go before they get under the expected cap.  Once they do that, they will still need to free up money to sign any free agents they want as well as their draft picks.
While difficult, there are several ways in which the Packers can do this.  Some players may become cap casualties, players who are released so that the Packers do not need to pay them.  Players that have been mentioned as possible cap casualties include Christian Kirksey, Preston Smith, and Rick Wagner.
Another way the Packers can get under the cap is by restructuring or extending players currently under contract.  Of course, the player with the largest contract is MVP Aaron Rodgers.  While Rodgers may be open to restructuring his deal, he may also look to restructure it while including an extension.  This seems to be something the Packers' coaches and front office are very much open to.
Davante Adams is another candidate for a contract extension, which could be backloaded to save the Packers money in the immediate future.  Adams will be a free agent after this upcoming season, so this is something the Packers would have been looking to do anyway.
There are numerous other scenarios in which the Packers can save money while also being able to afford signing free agents.  The math that goes into these scenarios, though, goes way over the head of this writer.  For the best analysis of possible cap situations, follow Ken Ingalls on Twitter @KenIngalls.
[pickup_prop id="4944″]
What Free Agents Can the Packers Sign?
This, of course, is a question that can only be answered by the Packers' front office.  However, we have written about several free agents that the Packers could target:
For More Great Wisconsin Sports Content
Follow me on Twitter at @theotherAdams14 and follow us @WiscoHeroics1for more great content. To read more of our articles and keep up to date on the latest in Wisconsin sports, click here!