Recently, the Las Vegas Raiders announced that they were benching quarterback Derek Carr for their final two games of the regular season. Backup QB Jarrett Stidham will be the new signal-caller for the Raiders……for now. 
Carr most likely won't return to Las Vegas next season. He announced that he would be stepping away from the team to avoid distraction. 
A big reason why Raiders star receiver Davante Adams went to Las Vegas was to reunite with his former college teammate Derek Carr. Adams was also quoted saying that he wanted to spend more time with his family on the West Coast.
In addition, Adams also cited Packers quarterback Aaron Rodgers' looming retirement as a reason he parted ways with Green Bay. When Adams left for Vegas, he probably imagined having a more stable future regarding who would be throwing him the ball. Now, it seems like his plan has backfired.
Davante Adams and Tom Brady Team Up In Las Vegas?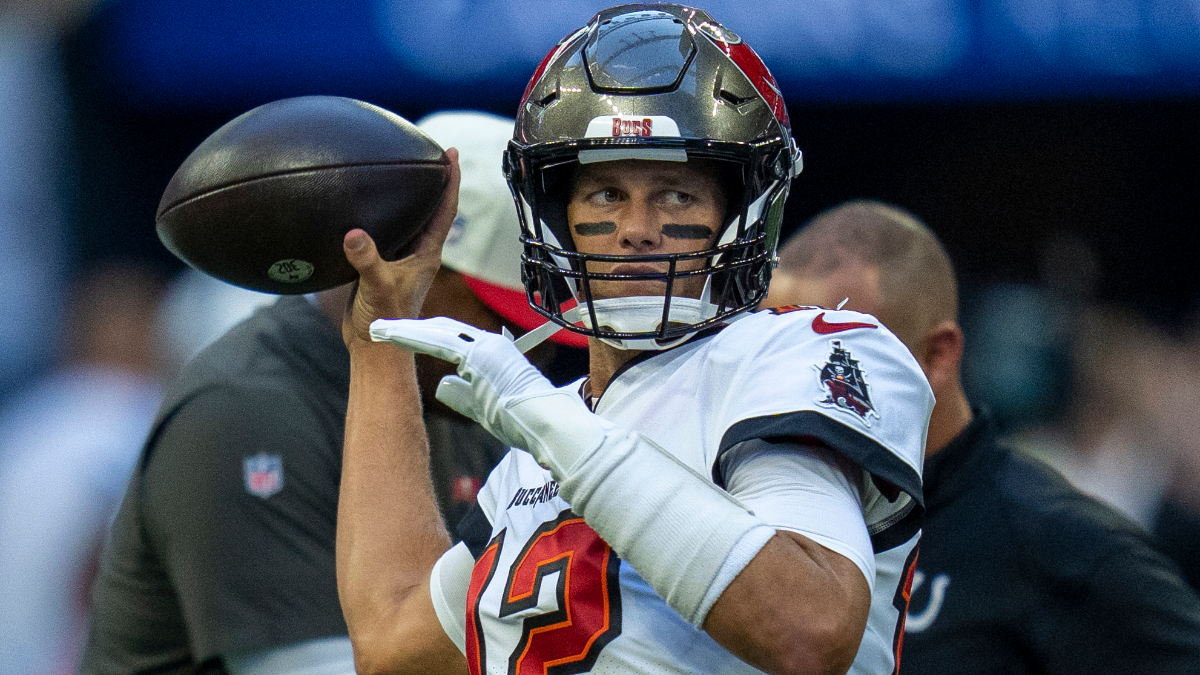 With a new quarterback likely to be at the helm for the Raiders next season, BetOnline recently updated their top-10 odds of who will be the QB in Las Vegas next season, whether it be through the draft, via trade, or free agency. 
Tom Brady, Tampa Bay Buccaneers (+300)
Jimmy Garoppolo, San Francisco 49ers (+350)
Anthony Richardson, Florida (+500)
C.J. Stroud, Ohio State (+650)
Will Levis, Kentucky (+700)

Jarrett Stidham, Las Vegas Raiders (+800)

Lamar Jackson, Baltimore Ravens (+900)
Bryce Young, Alabama (12/1)
Baker Mayfield, Los Angeles Rams (12/1)
Aaron Rodgers, Green Bay Packers (22/1)
Yes, Tom Brady is currently the betting favorite to be the Raiders' next quarterback. The chances of that actually happening seems unlikely. Assuming Davante Adams stays in Las Vegas, Brady still wouldn't provide the stability Adams was desperately searching for.
It's also worth noting that Adam's former teammate Aaron Rodgers made the list. How crazy would it be to see Adams and Rodgers reunite once again?
Nevertheless, it will be interesting to see what unfolds in Las Vegas during the 2023 offseason. 
For More Wisconsin Sports News:
Follow me on Twitter at @alex_ratliff and follow us @WiSportsHeroics for more great content. To read more of our articles and keep up to date on the latest in Wisconsin sports, click here!