It is no secret that Davante Adams chose to play with Las Vegas Raiders over Green Bay. Details have continued to emerge about his departure from Green Bay over the last few months.  However now that Adams is in Las Vegas, we are hearing more and more from the players.  This is the first time since Carr and Adams were in college at Fresno State that they have been on the same team.  Yesterday Davante Adams was asked about playing with Derek Carr and had some pretty outlandish comments comparing him to Aaron Rodgers.
Davante Adams' Comments on Derek Carr and Aaron Rodgers: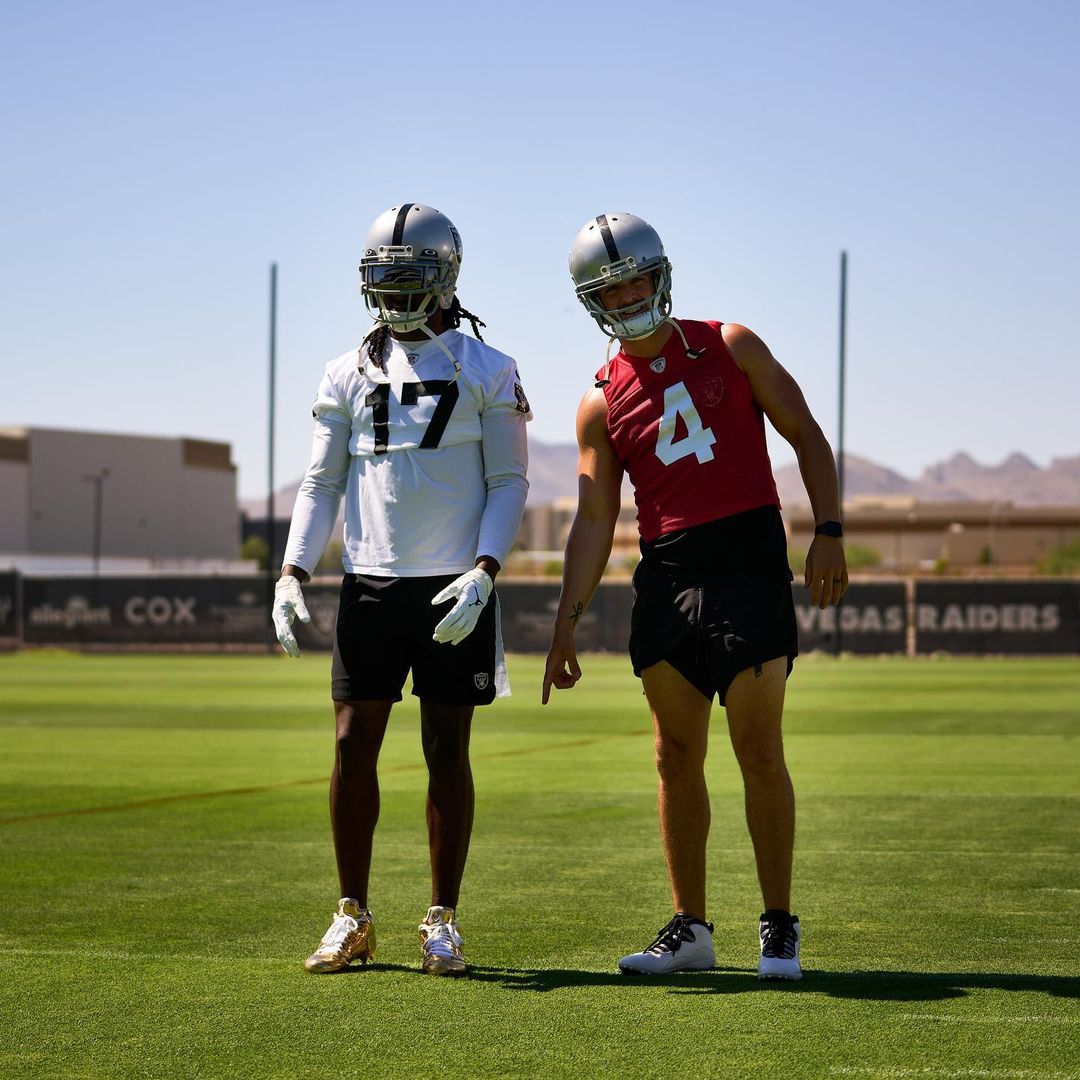 As far as talent and ability, it's really similar, if I'm keeping it real.  They throw the ball a lot different.  Derek's gonna fire it in there, and you gotta know it's coming quick.  Aaron's got the ability to tighten that core up and flick the ball to you.
Adams also made comparisons on how both quarterbacks approach the game.
Having two guys with really strong arms, and understanding the game, the mental part of it, it is another similarity they have.  They both obsess over it and they both know everything that's going on out there.
Does Davante Adams Have a Point?
Aaron Rodgers is a 4x NFL MVP QB and one of the greatest to ever play the position.  Derek Carr is often considered a "middle of the road" QB.  Carr has had some very nice seasons, but to compare him to Aaron Rodgers is just silly.  However in this type of situation what do you expect Adams to say?  That is current QB is much worse than his old QB?  Adams would never say that.
This season will be, however, Carr's first chance to prove that he can be in that MVP conversation.  With a good offensive line, RB, top tier TE, and a very good WR corps, there's no more excuses for Carr.   We will see what he' got.
For More Wisconsin Sports News…
Follow me on Twitter at @mcquadewarnold and follow us @WiSportsHeroics for more great content. To read more of our articles and keep up to date on the latest in Wisconsin sports, click here!