Baker Mayfield remains one of the biggest question marks of the off-season entering June.  No one is really sure what the Cleveland Browns' plans are with the quarterback.  Ever since the Browns traded for Deshaun Watson, Baker Mayfield's time in Cleveland was numbered.  While this article won't have any breaking news from Ian Rapoport or Adam Schefter, it will go over a very possible scenario: Could the Vikings trade for Baker Mayfield?
Kirk Cousins' Future in Minnesota: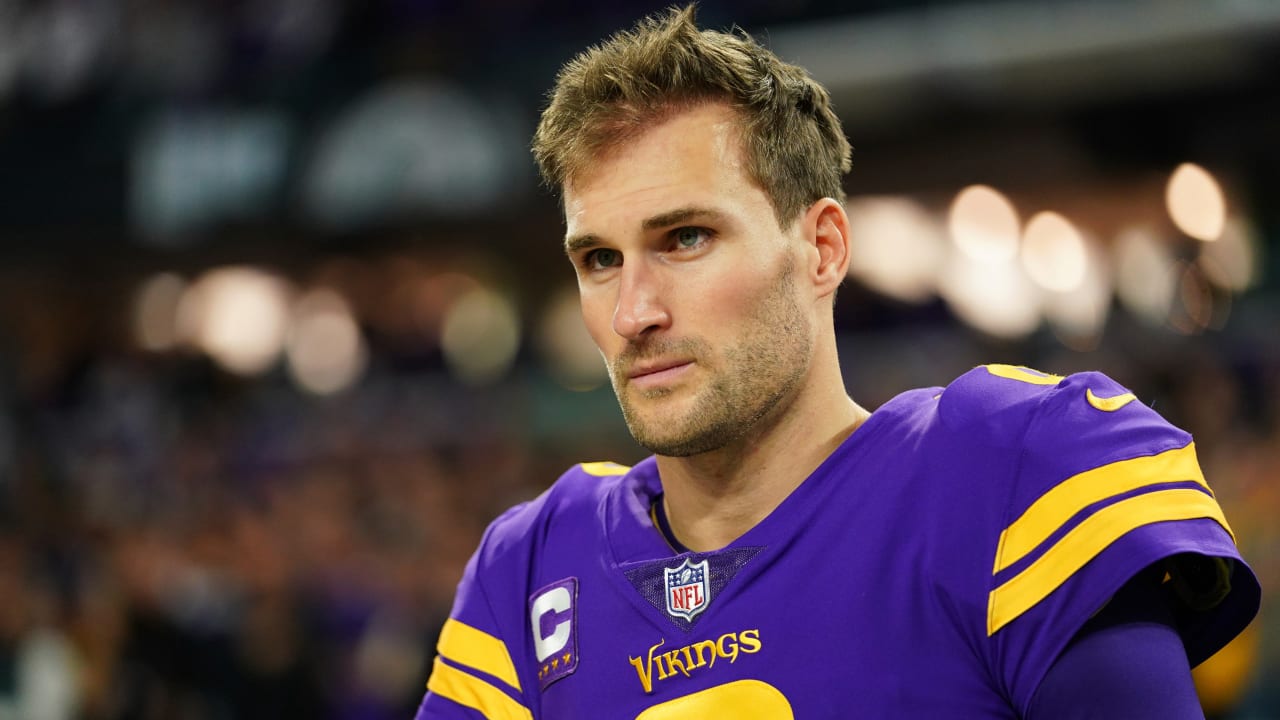 Kirk Cousins is only under contract for two more seasons in Minnesota.  He has a $31M+ cap hit in 2022 and a $36M+ cap hit in 2023.   Following another season that didn't result in a trip to the playoffs, the Minnesota Vikings decided to make a significant change to their organization.  They fired head coach Mike Zimmer and general manager Rick Spielman earlier this year.
Vikings new general manager Kwesi Adofo-Mensah was asked about QB Kirk Cousins shortly after getting the job:
"Look, Kirk's a really good quarterback. When you study historically what wins in the NFL, yes, elite, special quarterback play does matter. But there are other ways to win it.

We think the best version of [Cousins], and surrounding him with other things, gives us a really good chance [to win]."
The Vikings GM admitted that he does not necessarily think Kirk Cousins is elite level talent in the NFL.  While Kirk is "really good" at a lot of things, there continues to be that "missing piece" to his game that makes you think he can lead a team to a championship.
Baker Mayfield to Minnesota?
If the Vikings make a deal involving Kirk Cousins it would clear $15 million in cap space because it is after June 1. Much better than the $3 million that would be added to their salary cap if they had traded the quarterback prior June 1.  Still, in order for any sort of trade to happen that involves Cousins until 2024, the Minnesota quarterback would have to approve it as he has a no trade clause in his extension.
So what reason would Minnesota have to trade Kirk Cousins for Baker Mayfield?  Simple, championships.  The Vikings know what they have in Cousins.  They know what to expect.  If those expectations are anything short of a championship, then why hold onto him?  Taking a swing for the fences would do one of two things; put the Vikings in a championship window, or blow their chances and earn a top 2023 NFL Draft pick.  Coincidentally, Kirk Cousins is likely not going to do either of those two things.  The Vikings are stuck in a seeming purgatory with Kirk Cousins and continuing this trend with him does nothing for their franchsie.
What would a trade look like?
Because the Browns have their QB on the future in Deshaun Watson, a trade like this would likely either involve a third team, or the Vikings simply releasing Kirk Cousins.  The compensation Cleveland would be seeking is yet to be determined.
The Browns gave up a historic amount to acquire Deshaun Watson, it is pretty clear they won't get that for Mayfield.  Seeking even one first round draft pick at this point seems like a stretch.
For More Great Sports News…
Follow me on Twitter at @mcquadewarnold and follow us @WiSportsHeroics for more great content. To read more of our articles and keep up to date on the latest in Wisconsin sports, click here!