It's been over 20 games since Christian Yelich started batting lead off. From this, there has been effective improvement from the 2018 NL MVP. What's changed? Is it Yelich? Is it the spot in the lineup? Whatever it is, it's exactly what both the Brewers and Yelich needed for their success.
What does this mean for the Brewers?
This version of Christian Yelich isn't his 2018/2019 self, but things are definitely looking up for him. The beginning of the season wasn't what fans really wanted from Yelich, seeing how 2021 wasn't exactly prime for him either.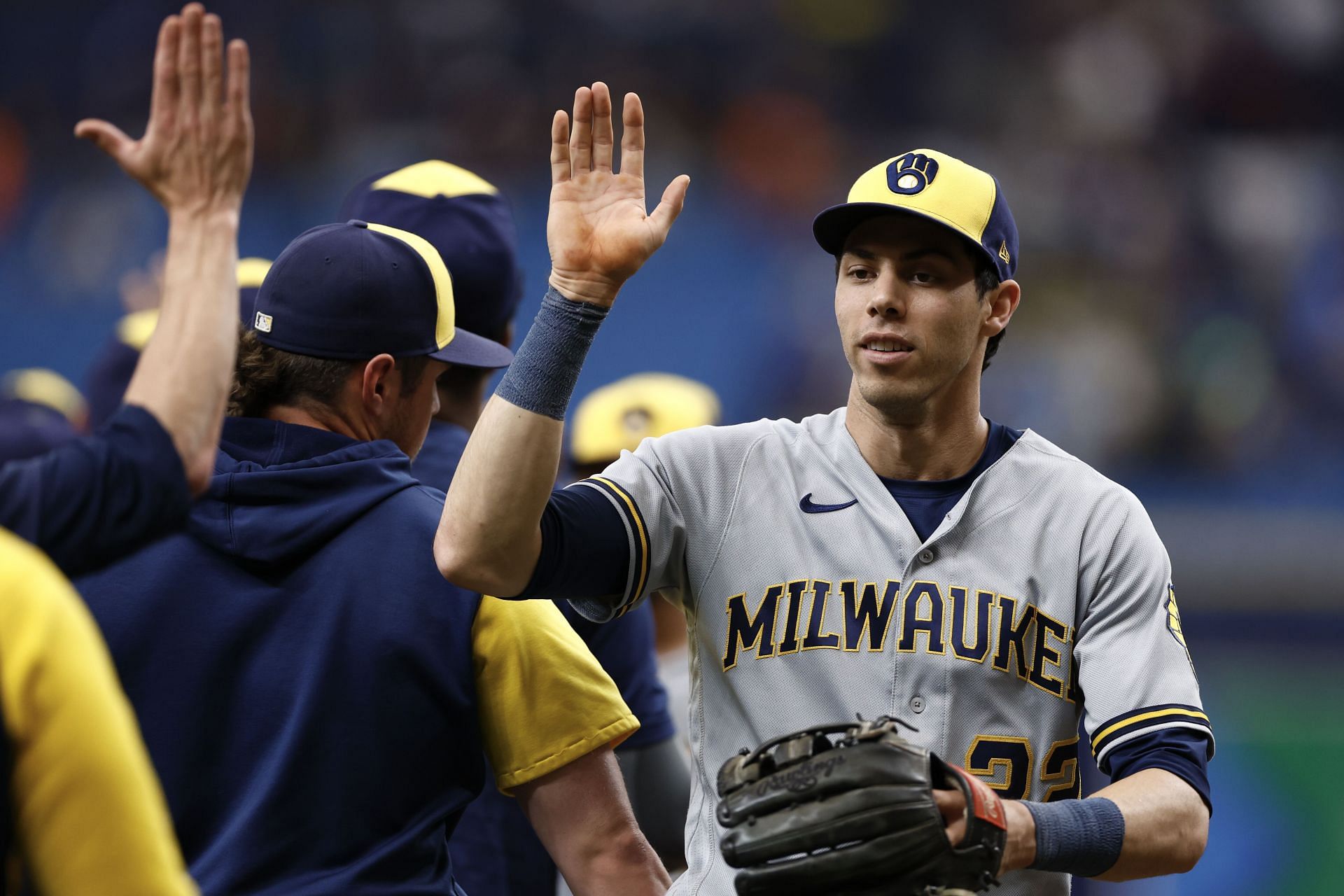 It did take a hot minute to get Yelich going; His first game in the lead off spot, he went 1-for-4 with a single. He would then go to have an eight-game hitting streak, all in the lead off spot. Even though he's hitting with a little less power, Yelich somehow has managed to be a productive lead off hitter in the lineup; He helps pave the way for the teammates that'll bat after him, hopefully bringing him home.
What changed?
Even with Wong back from the IL, having Yelich in the lead off spot is where he should be. He has proven to be one of the fastest baserunners in the league, and already has 12 stolen bases on the year.
It was difficult at times to watch Yelich be up at the plate the last two seasons. 2020 was rough for everyone, but it seemed to carry into 2021 for Yeli. It's no secret that he's struggled at the plate, and Yelich will be the first to admit that.
After Sunday's game against Pittsburgh, Yelich is currently batting .256/.349/.396 with an OPS of .745, holding eight home runs and 30 RBI's. He went 1-for-4 with a hit in Sunday's contest, after he hit a home-run in Saturday's 7-4 loss.
Yelich had an amazing June batting lead off. He led the team in walks (14), runs scored (18), hits (30), and stolen bases (5). He's also got a 12-game hitting streak going, 17 hits in said streak.
Christian Yelich extends his hitting streak to 12 games. 17 hits in the streak.

— Sophia Minnaert (@SophiaMinnaert) July 3, 2022
We're nearing the All-Star break and while Christian Yelich isn't smashing balls out of the park every time he's at the plate in the lead off position, this is what the Brewers need to continue the offensive production and bring home the wins.
Follow me on Twitter at @sarahspooon and follow us at @WiSportsHeroics! For all things Wisconsin sports, click here!