Chicago Bears first-year coach Matt Eberflus is not off to a very hot start in Chicago. On Tuesday the Bears forfeited an OTA session.  Something that happens in the NFL, but VERY rarely.  The forfeit came after the Bears violated live-contact rules at a practice in May.  The NFL and NFLPA monitor every teams' off-season workouts to ensure non-contact practices remain just that.
According to the league source, the Bears were warned for having practices featuring too much contact last month with requests made that they alter their practice activity to adjust. Eventually, when proper adjustments weren't made, the NFL Players Association was asked to get involved and the NFL stepped in, deciding that the team was in violation of league rules.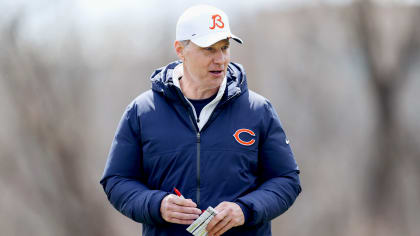 Matt Eberflus isn't the first coach to be docked a practice after a session got a little too rough. Just last year Urban Meyer was fined $100,000 and had a practice wiped out for violating the rules.  Not exactly the company you want to be mentioned with when started your head coaching career.
It's hard to label any team "promising" if the head coach blatantly ignored NFL practice rules, so much so that the NFL and NFLPA had to intervene. But now it's June, and since the reported violations occurred in May, the Bears can try to make a new start once again — just as soon as they're done being punished.  #Beardown (Am I doing that right?)