Brett Anderson has really been struggling recently. As a pitcher who makes a living inducing ground balls, nobody really expects Anderson to have pitching stats like Woodruff, Burnes, or Peralta. With young studs like Aaron Ashby, Eric Lauer, and Adrian Houser looking like they're ready to step up and round out the rotation, it's definitely time to bump Brett Anderson down to the bullpen.
Brett Anderson's Tenure with the Crew
Brett Anderson first joined the Brewers before the 2020 season and re-signed with the team on a one-year deal worth $2.5 million. Since then Anderson has posted a 4.27 ERA and a 1.35 WHIP with the Brewers and has been a solid number five starter for the Crew.
Following the unexpected rise of young pitchers throughout the course of this season, Brett Anderson has slowly been losing his footing in the rotation. Looking forward to the 2022 season, it's hard to imagine that Anderson will be back in a Brewers uniform. Not because he's completely terrible, but more so because the Brewers have better options going forward.
The Drop Off
Earlier in the season, Anderson was a reliable arm that could get you through four to five solid innings until it was time for your bullpen to take over. However, in his last seven games, Anderson has gotten beaten up pretty badly. He has surrendered a 5.33 ERA across just 27.0 innings pitched. The only game in his last five starts that he didn't give up multiple earned runs came on September 1st against San Francisco when his day was cut short due to injury after two innings.
Every pitcher goes through a rough stretch, but Anderson's rough patches have been becoming more frequent over the last two seasons. As the postseason creeps closer and closer, the Brewers can't afford to have poor performances from their starters. With an offense that tends to sputter, the Crew often rely on their starters to keep games close until they can muster up a couple of runs. Obviously, they don't expect Anderson to pitch like Woodruff or Burnes, but they do want him to pitch better than he has been.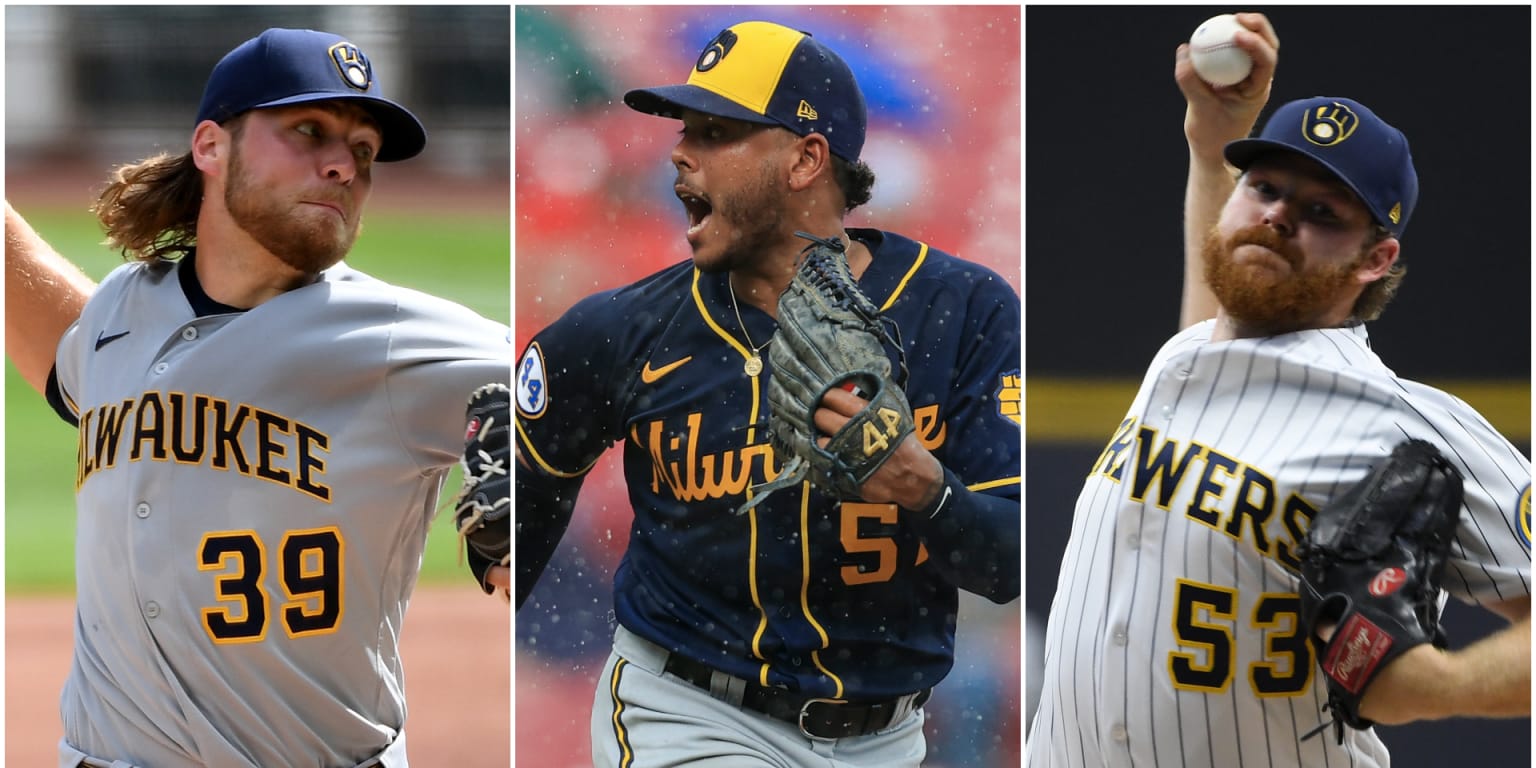 The Ideal Rotation
If Brett Anderson is permanently removed from the rotation, the Brewers rotation would look like this:
Brandon Woodruff
Corbin Burnes
Freddy Peralta
Adrian Houser
Eric Lauer/Aaron Ashby
With these arms in the rotation, the Brewers can match the talent level with any team in baseball. Considering their performances over the last month, Eric Lauer and Aaron Ashby have established themselves as rotation-worthy arms going into the playoffs.
What Does It Mean For Brett Anderson?
If Anderson is demoted to the bullpen, he can be used in more of a situational role going forward. Ideally, it would be through a long relief position like Brent Suter, but Craig Counsell knows better than anyone how to maximize his lineups.
A demotion to the bullpen would also allow Brett Anderson to protect his arm in preparation for the upcoming offseason. As I previously stated, it is unlikely the Brewers bring Anderson back, so Brett will likely be searching for another "prove it" deal with another contender. The last thing he wants to do is try and do too much at the end of the regular season and ruin his arm before a playoff run. Especially since this team has enough talent to fill the void.
[pickup_prop id="12553″]
As an aging veteran, Anderson likely knows how important it is to embrace your role when it comes to the playoffs. With the multiple Cy Young candidates and young studs in the Brewers rotation, Anderson has to know his time in Milwaukee is winding down. I expect him to embrace the change and support his teammates as they make a push for a division title over the next week.
Follow me on Twitter at @BJarumbo and follow @WiSportsHeroics as well for more great Wisconsin sports content! To keep up to date on the latest in Wisconsin Sports click here!