In a game with high playoff implications on Sunday, Brooklyn Nets guard Caris Levert took over, scoring 14 fourth quarter points to finish with 34 points for the game. With solid contributions of 27 points from Joe Harris and 22 from Jarrett Allen, the Nets were able to pick up a vital 118-110 win against the Washington Wizards and move one game closer to clinching the East's eighth and final playoff berth.
Following their win over Washington, the Nets now find themselves an impressive 7.5 games ahead of the Wizards for 8th place in the East at a 31-35 record. With the Wizards needing to get within four games back to force a play-in game for the playoffs, Brooklyn's ticket appears all but stamped. The Nets currently sit a half game behind the Orlando Magic (32-35) for 7th place in the Eastern Conference.
Injuries Continue to be the Story for Brooklyn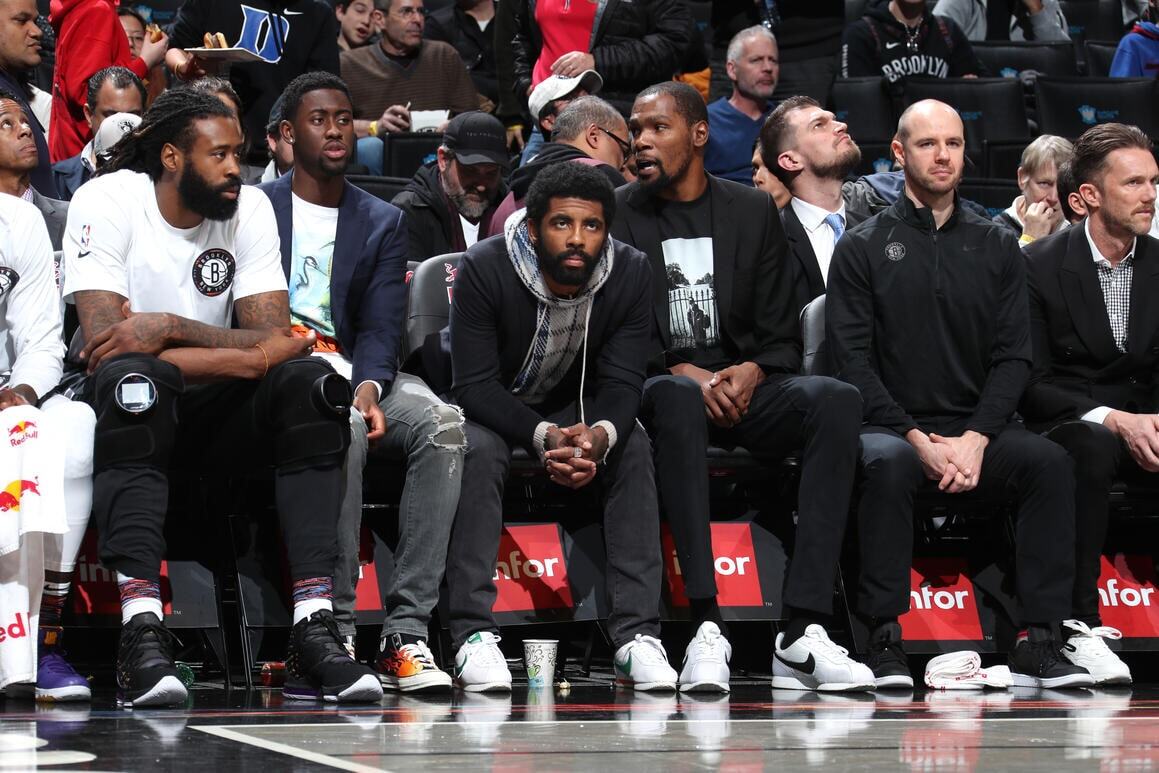 The injury bug has hit no team harder this season than the Nets. The team started off the year without MVP forward Kevin Durant, who is still rehabbing a ruptured achilles tear suffered in last year's finals. Brooklyn has also been without their All-Star point guard Kyrie Irving for much of the season. Irving had missed 44 of the team's 64 games prior to the restart.
In addition to Irving and Durant, the Nets will also be without Caris Levert, Joe Harris, and Jarrett Allen. This is a huge blow for the team, as Levert has been on a tear lately, averaging 27.4 points in the Nets' last five games.
Levert and Harris will sit due to injuries, while Allen will take today's game off to rest after playing 38 minutes in Sunday's game. Nets head coach Jacque Vaughn said the team is being cautious with Allen, "…for him to get close to 40 minutes last night is a toll on everyone and asking him to play three in four (games), it would be a tremendous toll".
Brooklyn will have only 10 players who will suit up for today's game. This will leave coach Vaughn with the tough task of figuring out how to stop the league's 2nd best scoring offense (118.6 PPG).
Bucks Looking to Bounce Back from a Tough Loss
Sunday night did not go as planned for the Milwaukee Bucks, as their magic number to clinch the top seed in the East remained at 1 following a tough 120-116 loss to the Houston Rockets.
Along with tying their season high in turnovers with 23, Milwaukee was unable to execute down the stretch. After taking an eight point lead with just over three minutes remaining, they were outscored by 12 for the remainder of the game.
When asked about his takeaway's from the game, Giannis said "…we got to keep learning, we've got to keep executing at the end of the game". Antetokounmpo totaled 36 points, 18 rebounds, and 8 assists, which was good for his 15th game of at least 30 points, 15 rebounds, and 5 assists this season.
Possible Returns for Milwaukee
The Bucks were without their two guards Eric Bledsoe and Pat Connaughton for a second straight game Sunday night. Bucks guard Wesley Matthews has been listed as OUT for today's contest (right calf soreness). This could signal the return of Pat Connnaughton. Bledsoe's name was not listed on the team's injury report. This likely signals that we will see the Orlando bubble debut for the Milwaukee point guard. Bledsoe comes in currently averaging 15.4 points per game while dishing out 5.4 assists.
Bucks vs. Nets Recent Game History
It was a one sided affair in the only previous match-up between these two teams earlier in the season. Giannis Antetokounmpo led all scorers with 29 points and 12 rebounds as the Bucks took care of the Nets in a resounding win, 117-97.
Khris Middleton put up 20 points in the one meet up between these two teams earlier in the year. He will be looking to build on Sunday's 27 point performance against the Rockets, in which he scored 19 in the first half.
Milwaukee has been nothing short of dominant in the series between the two teams. The Bucks come in with a record of 16-3 in their previous 19 match-ups against Brooklyn. Giannis and the Bucks will look to continue that trend in their mid-day contest against the Nets.
Tip off is at 12:30 p.m. CT, on NBA TV and FOX Sports Wisconsin
Follow me on Twitter @ItsAndrewOchs and be sure to follow @WiscoHeroics1 for awesome sports content! To read more of our articles and keep up to date on the latest in Wisconsin sports, click here.