The Milwaukee Bucks will travel to Oklahoma City to battle the Thunder on the first night of a back-to-back.  Milwaukee comes in with a 40-25 record and third in the eastern conference. The rebuilding Thunder team is 20-44 which places them second to last in the western conference. OKC played Milwaukee tough in their first matchup toward the beginning of the season. A convincing win would benefit the Bucks who are currently on a four game winning streak against tough opponents.
Previous Matchup
These two teams played each other November 19th at Fiserv Forum. Milwaukee squeaked out a seven point win beating the Thunder 96-89. Both teams had incredibly poor shooting performances. The Bucks shot 37% from the floor while OKC shot 35%. Ultimately the Bucks success from the free throw line allowed them to win the game.  Milwaukee was 22-26 for 84%. Given the recent stretch of tough games, Milwaukee can't afford a let down game.
Milwaukee's Keys to the Game
First and foremost, making it out of this game with everyone healthy is a must. Milwaukee has hit their stride recently and secured wins against some of the top competition in the NBA. Giannis even acknowledged after the Suns game that being tested down the stretch is a great confidence booster for this team. Check out his post game interview after the Suns game.
With the recent stretch of tough games, going into OKC and winning in convincing fashion will allow key pieces for the Bucks to get some much needed rest. After the Thunder game, Milwaukee will travel home and face the Atlanta Hawks on a back-to-back. Allowing the starters some rest will help the Bucks avoid a letdown in a tight eastern conference race.
Grayson Allen has been ruled out of the Thunder game with a hip injury. Jordan Nwora will likely draw the start in Allen's place. Nwora played big minutes down the stretch against the Suns and produced 12 points and  five rebounds in 26 minutes. Nwora getting valuable minutes at this point in season could pay dividends for Milwaukee as they look to repeat as champs.
Defensively tonight, Milwaukee will have all eyes on Shai Gilgeous-Alexander. Four players who scored in double figures against the Bucks in the first meeting are listed out tonight. Keeping SGA in check will allow Milwaukee to extend their winning streak to 5 games.
Bright Spots in OKC
The Thunder are certainly in rebuild mode but they have a couple bright young pieces. Shai Gilgeous-Alexander has been great as of late. Over his last 10 games, SGA is averaging 33 points per game. The other bright young talent is rookie, Josh Giddy. So far in his young career he's averaging 12.5 points, 7.8 rebounds and 6.4 assists.  Giddy is currently eighth in the NBA for total triple-doubles with four on the season.
Both Giddy and SGA have missed significant games this year due to injury. As a whole, the Thunder team has been hit with injuries and currently has seven players listed out for tonight's game.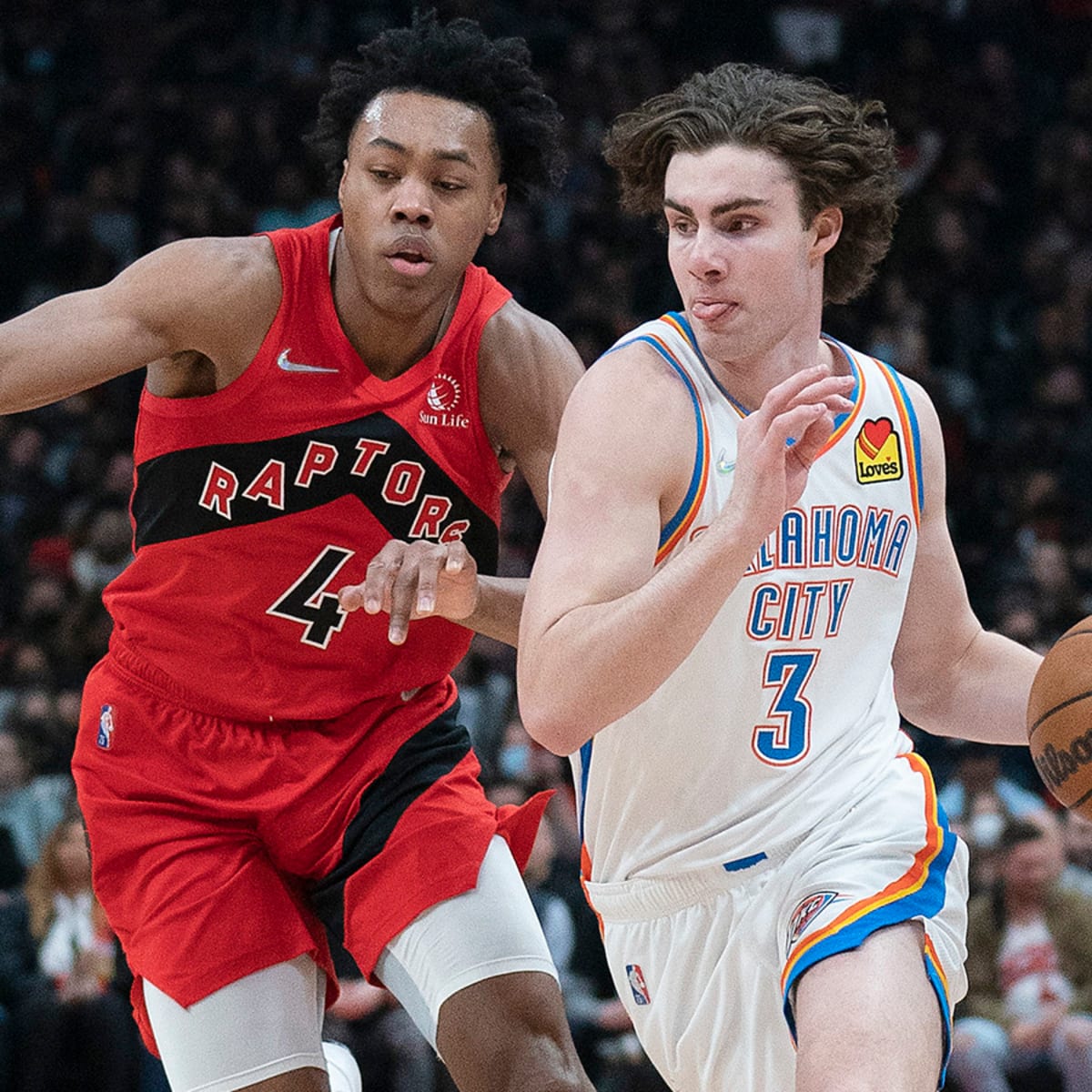 The rebuild is off to a nice start, however. SGA and Josh Giddy are two pieces to build around. Luguentz Dort is a nice role player and GM, Sam Presti has 19 first round picks to use over the next five years. The Thunder as a small market team who once had three future Hall Of Famers on their team.  It will be interesting to see the direction this group goes in the next few years.
For More Wisconsin Sports Content
Follow me on Twitter at @wifecallsmecarl and follow @WiSportsHeroics as well for more great Wisconsin sports content! To keep up to date on the latest in Wisconsin Sports, click here! Also, check out our merch store for some amazing WSH merchandise!