The Milwaukee Bucks and Dallas Mavericks will tip off at noon central time on Sunday. This will be the second and final meeting between the two teams in the regular season. Milwaukee has just five games remaining in the regular season, and have a slim hold on the second seed in the East. Dallas, like Milwaukee, has clinched a playoff spot. They are in the fourth seed, two games ahead of the Jazz and one game behind the Warriors. With seeding on the line, here are three things to watch for in today's matchup.
Jason Kidd Returns to Milwaukee
Jason Kidd is in his first season as head coach of the Dallas Mavericks. At 48-30, the Mavericks already have a better record than any of the Bucks teams that Kidd led. In three and half seasons as head coach of the Bucks, Kidd was 139-152. He was fired 45 games into the 2017-18 season. Coach Mike Budenholzer was hired the next season.
This will be the first time Jason Kidd returns to Milwaukee as an opponent's head coach. For the last two seasons, Kidd was an assistant on Frank Vogel's staff in Los Angeles. This will also be Kidd's first trip back since the Mirin Fader biography of Giannis Antetokounmpo came out. In this book, Fader detailed Jason Kidd's harsh treatment of Bucks players. This ranged from Christmas Day practices to sending on player to the hospital with mental health issues.
Luka Doncic Loves Playing Milwaukee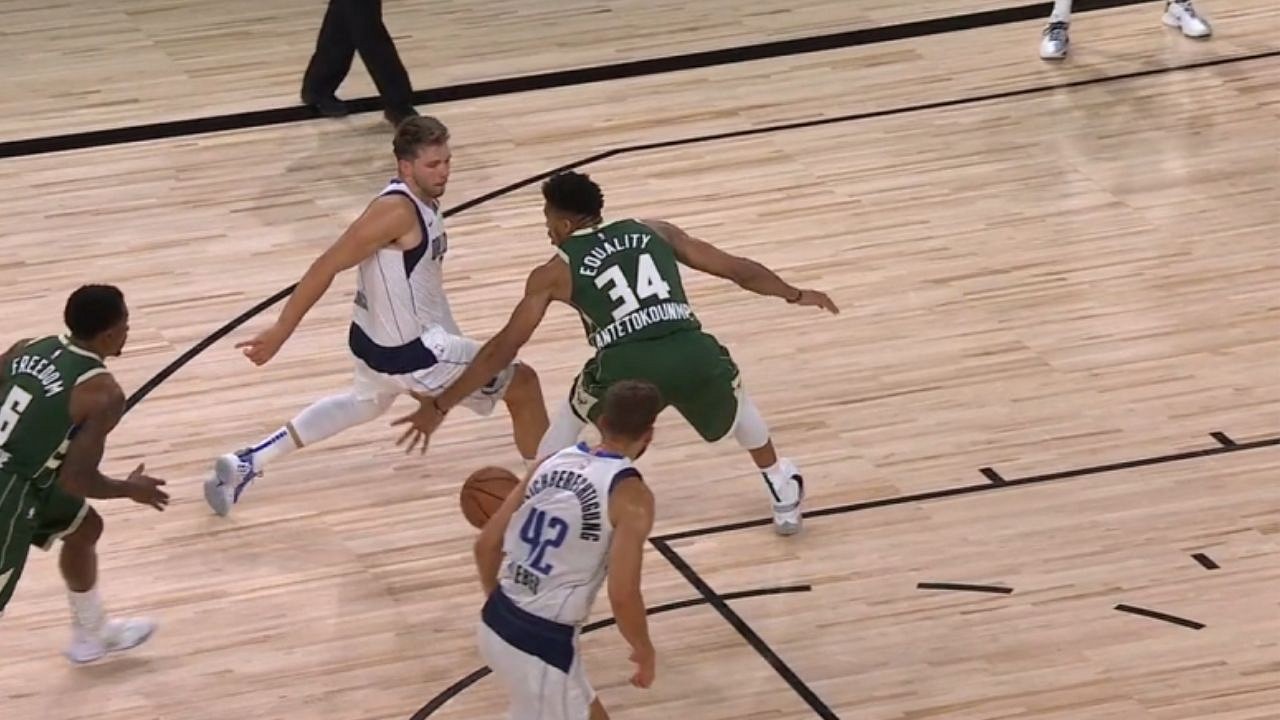 Luka Doncic is certainly one of the brightest young stars in the NBA. It seems that he can put up a triple double on any given night. That is certainly true when he plays the Milwaukee Bucks. Doncic is averaging 25.8 points, 10.6 assists, and 9.4 rebounds against the Bucks in his career. In five games against Milwaukee, Doncic has gotten a triple double three times. The last time he played against Milwaukee, he had 27 points, nine rebounds, and nine assists.
Doncic missed the first game the Bucks and Mavericks played against each other this season. Milwaukee won that game 102-95 in Dallas.
Giannis and the Scoring Title
Giannis Antetokounmpo may not care about winning MVP or the scoring title, but that does not mean we still aren't keeping an eye on the race. He is currently averaging 30.1 points per game, just 0.2 behind LeBron James for the league lead. Since 2018-19, Giannis is averaging 34.6 points, 13.4 rebounds, and 3.4 assists per game against Dallas.
[pickup_prop id="16329″]
The reigning Finals MVP has certainly made a case for himself to win his third NBA MVP in recent games. He has scored over 40 points in each of the last two games and has become the Bucks all-time leading scorer. Giannis can add to that case today with a big performance against Dallas.
For More Great Wisconsin Sports Content
Follow me on Twitter at @theotherRobin19 and follow us @WiSportsHeroics for more great content. To read more of our articles and keep up to date on the latest in Wisconsin sports, click here! Also, check out our merch store for some amazing WSH merchandise!