Well what do you know, the healthy champs showed up and showed out.  It wasn't always pretty but they demonstrated a lot of grit in their comeback win Tuesday night.  Down 10 points at halftime on the road, the Bucks battled all 48 minutes to squeak by with the 118-116 victory.   With only seven regular season games left, the Bucks seem to be clicking on all cylinders.
The Bucks Need Brook Lopez
When Brook Lopez was out with a back injury for much of this season he became almost a forgotten player.  I think many of us assumed he wasn't coming back this year and just accepted that.  Now that he's back, he's showing us exactly why he was a huge piece to last year's championship run.
[pickup_prop id="17221″]
The addition of Lopez offers Milwaukee to take advantage of one of their biggest defensive advantages, Giannis' versatility.  With Brook out, Giannis had to guard the opposing center almost exclusively for much of the game.  He was able to do a solid job but limited his effectiveness on the perimeter.  Having Brook in the lineup allows Giannis to become the ultimate help defender like in previous years and also helps him get out in transition more often.  When he's able to put the ball in the basket on top of that it's just icing on the cake.  Lopez finished tonight with 17 points on 4/9 from three, he also forced Harden into a tough shot in Philadelphia's final possession.  Milwaukee is going to need him going into the post season to stay successful.
Milwaukee is Starting to Win Third Quarters
This might be the biggest surprise of the season thus far.  It seems the Bucks are finally turning their well-documented third quarter woes around.  Including tonight, Milwaukee has won four of their lasts six third quarters.  On the surface that may not seem significant, but when they've been so unbelievably bad during the third this season it's a huge difference.   If Milwaukee could amass a solid record while being so bad that period, imagine how good they can be if they're even average.  We saw the Bucks lose the third by double digits so many times it almost became expected.  Let's hope they can continue being competitive coming out of halftime going forward.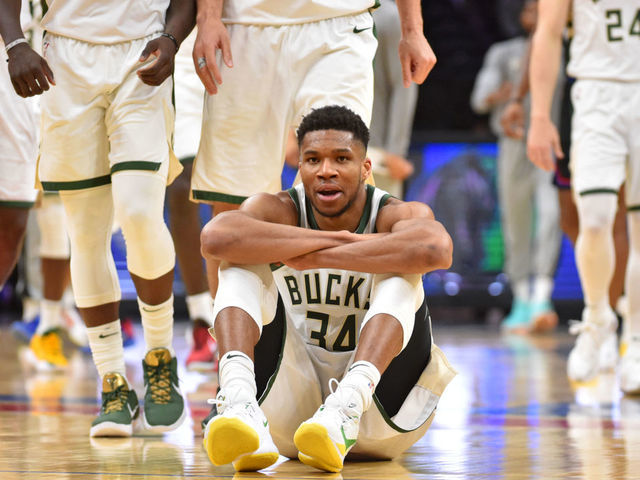 Giannis is the MVP
Well, he's ahead of Embiid at least.  This game displayed Giannis' full arsenal of talents.  He dropped 40 on 16/24 shooting, 14 rebounds, six assists, three blocks and a steal.  Not only did he put up big numbers, he came through in the biggest moments.   The two-time MVP scored 12 in the fourth quarter and had the game sealing block on Embiid in the final seconds.
GIANNIS with the game-saving block on Embiid! 👀

40 Points
16/24 Shooting
14 Rebounds
6 Assists
3 Blocks
pic.twitter.com/6XONIH4VkG

— Ballislife.com (@Ballislife) March 30, 2022
Antetokounmpo has historically stepped up to the challenge whenever they play the Sixers.  Maybe it's the thrill of going up against one of the other top big men in the league, or maybe he just likes making Philly fans mad.  Either way he shows us again and again why he's the best player in the NBA.  He's currently in a dead tie with Embiid in the scoring race while simultaneously leading the DPOY race.  The only way he doesn't win this year would be because of Jokic carrying his injury plagued team to the playoffs.  Either way Giannis should be looked at as the best player this season, it just depends on what one defines the "most valuable player" to be.  Bring on the playoffs!
For More Great Content
Follow me on Twitter at @IAmMitchLang and follow us at @WISportsHeroics for more great content like this!  Check out our new merch store to rep your favorite WI sports site!  And as always, to keep up with everything in WI sports, click here.