The Milwaukee Bucks were without Giannis Antetokounmpo on Monday night against the Portland Trailblazers and it was quite evident that he was needed on the court. After a three-day break, the Bucks welcomed the Portland Trail Blazers to their home court at Fiserv Forum.
Maybe the three-day break was three days too long. For the duration of the game, the Bucks seemed to keep Portland on their toes and keep the score close. By the end of the first quarter, the Bucks were only down one. However, it didn't take them too long to fall 17 behind Portland as the Trail Blazers put up nearly 40 points in the second quarter alone. Going into the half, there were things that obviously needed to be addressed and changed. Unfortunately, Milwaukee wasn't able to reclaim the lead, losing 122-107, extending their losing streak to two. Nonetheless, let's take a look at some takeaways from this loss.
Serge Ibaka looked good in his Bucks debut.
On the day of the NBA trade deadline, the Bucks were able to acquire a veteran in Serge Ibaka. Making his debut on Monday night, he definitely did not disappoint. Milwaukee was without Giannis after he suffered an ankle injury on Thursday against the Suns. Enter Ibaka, filling the role of starter for the night in his debut game.
Ibaka was able to get the ball rolling right away, scoring six points and made his first three shot attempts in a Bucks uniform. He missed his final four shots, but Ibaka showed promise and potential as he started to get comfortable shooting with Milwaukee.
Against Portland, Ibaka displayed a great production in defense. Though it was only one blocked shot, he was able to keep Portland out of their zone and protect the hoop. Overall, Ibaka had a solid debut with Milwaukee scoring six points, nine assists, and 11 rebounds in his 31 minutes of play. It'll be exciting to see what he brings for the rest of the season.
Milwaukee's Bench Showed Promise.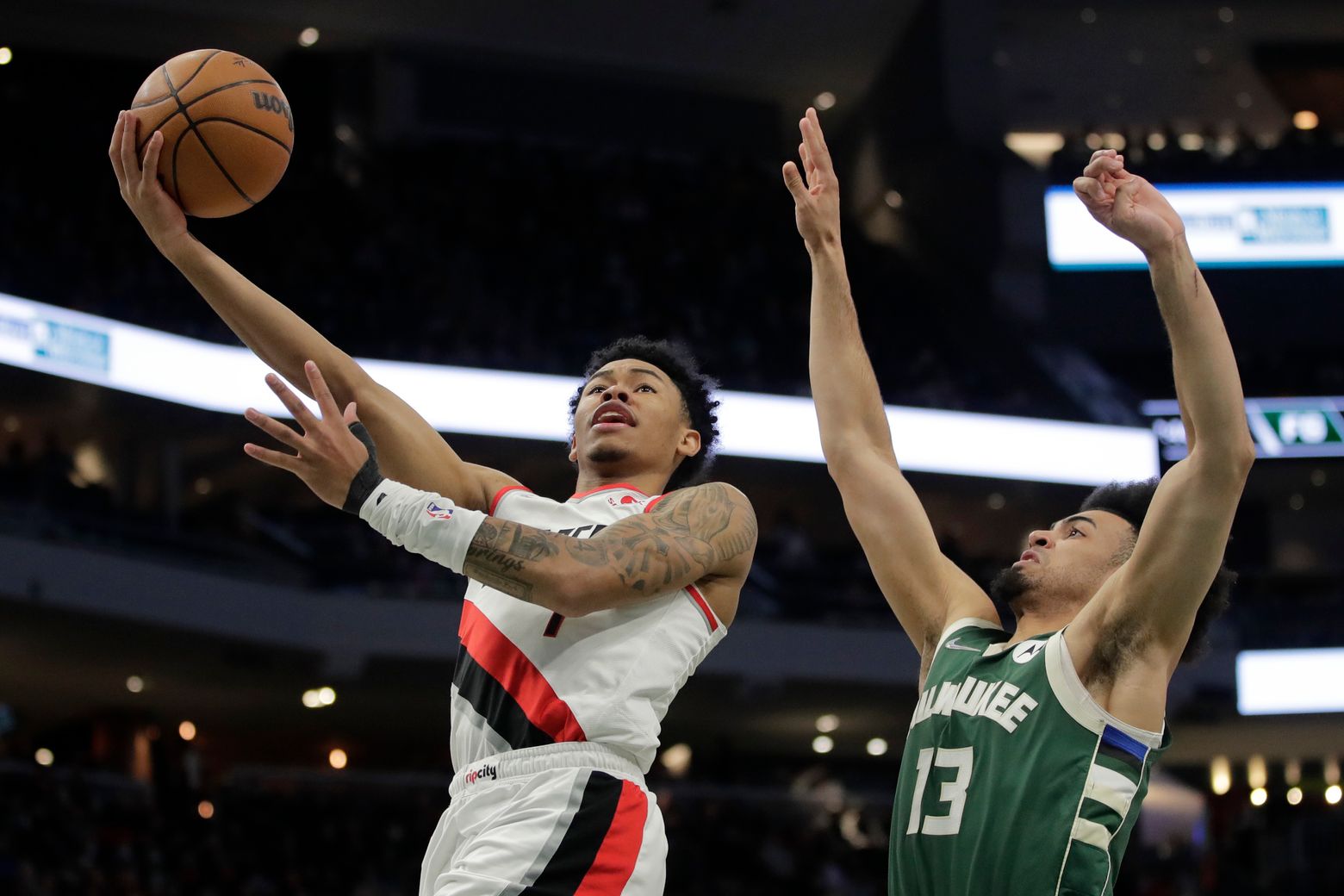 After receiving the news that Pat Connaughton would miss at least four weeks after injuring his hand, Milwaukee's second unit was really hurting. The Bucks are also without George Hill still and his return hasn't been stated. Hill and Connaughton both bring a lot of production for Milwaukee's second unit, and without them, coach Budenholzer had to rely on other players off the bench.
It came as a surprise last night to see how well Jordan Nwora played on the court. He had some minutes in Thursday's game against the Suns, but in terms of production, it wasn't much of an impression. Nwora was able to tally 17 points on 7-of-14 shooting, including 3-of-6 from the distance. He led Milwaukee's bench in scoring in his 23 minutes of play. He's been in and out of the rotation, hopping back and forth between Milwaukee and Oshkosh and the 23-year-old, though he has the potential, has yet to show that he can show that said potential in hefty minutes of play. Monday's game showed some promise at what he could potentially bring, but fans are still waiting for that shining moment.
Another player who's had minutes in both Milwaukee and Oshkosh that had time last night was Lindell Wigginton. He spent a big chunk of his time in Oshkosh with the Wisconsin Herd; But the guard was able to help the Bucks on Monday, scoring 11 points. The rookie was able to get eight free throws, successfully shooting six. For the time being, if Wigginton can continue to show promise, having him on the bench may be beneficial. A combined 28 points from Nwora and Wigginton shows that they can bring positive production.
It was a messy night for Khris Middleton and Jrue Holiday.
It was an overall messy game for both Jrue Holiday and Khris Middleton. Without Giannis on the court, 'the big 3' was just 'the big 2', but the pair just couldn't keep it together.
For All-Star Middleton, the overall night was just messy. This quite arguably was his sloppiest night as he only scored 16 points on a sad 3-of-15 shooting. Consistently, his shot selection was not good; The majority of his offensive production came from free-throw shooting, shooting 9-of-10. Middleton was able to hand the team nine assists and claim 11 rebounds, but the poor offensive production stood out the most.
As for Jrue Holiday, things weren't any better. If anything, he had better luck with shooting, going 9-of-16 from the field. In the second half of the game, he was able to kick it into gear and find some sort of groove, knocking down some triples. In total, Holiday led the team with 23 points. As far as keeping the ball in his hands and handle the basketball, Holiday was sloppy. Holiday had seven turnovers, which led to a lot of offensive production for Portland. Combined, Holiday and Middleton totaled 11 of Milwaukee's total of 13 turnovers for Portland; 11 of which made it easy for Portland to capitalize on.
Overall..
While it was the day of love, Milwaukee definitely wasn't feeling it on the court. They went a disappointing 31.7% shooting from distance and 42.7% shooting field goals. Comparably, Portland went 41.9% shooting from the three, and 45.5% shooting field goals. Each team had 13 turnovers, but comparing Milwaukee to Portland, Milwaukee's came primarily from two players.
The Milwaukee Bucks stand at fifth place in the Eastern Conference,
The Milwaukee Bucks will welcome the Indiana Pacers to their court on Tuesday night as they look to get redemption. You can watch that game starting at 7:00 P.M. CST on Bally Sports Wisconsin.
Follow me on Twitter at @sarahspooon and follow us at @WiSportsHeroics. For all things Wisconsin sports, click here!