The Milwaukee Bucks seemed to be on a hot streak, but that was cut short on Sunday. The Bucks lost to the Denver Nuggets in a 136-100 game. The Nuggets shut out the lights at Fiserv and the Milwaukee Bucks just let it happen.
Prior to this game, the Nuggets were on a four straight winning streak, and have won nine out of their last 12 coming into Milwaukee. From a statistics point of view, Denver has scored 110+ points in six consecutive games; Eight out of their last nine. Nikola Jokic has been starting to put himself into the MVP conversation as well.  Jokic is averaging 32 points, 9.5 assists, and 13 rebounds in his last six games. Comparably, Giannis Antetokounmpo has averaged 30.8 points, 4.8 assists, and 11 rebounds.
It was clear the defending NBA champions just weren't on their A-Game tonight. Let's look at some takeaways from Sunday's game.
Changes Need to Be Made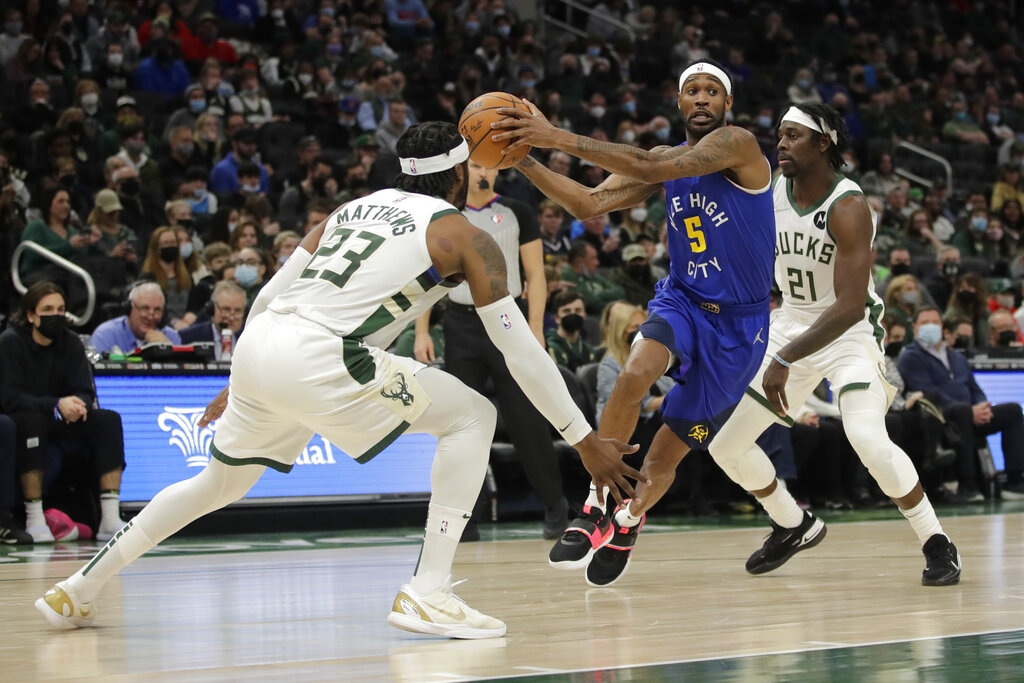 For the Milwaukee Bucks, trying to figure out how they're going to defend their NBA title has been a challenge all season. Letting go of DeMarcus Cousins mid-season, signing free agents Rodney Hood and Semi Ojeleye are just a couple of examples of how the Bucks have failed in trying to bring production. The loss against Denver was a prime example of how the team needs to start looking into other options for the roster.
Sure, Donte DiVincenzo getting cleared to come back was a big impact for the team as he played a huge role in the postseason; However, he hasn't made the impact that we were all hoping and wishing for. In Sunday's game, DiVincenzo scored seven points on 2-of-6 shooting and tacked on two turnovers.
Hood and Ojeleye have been less than impressive since they made their Milwaukee debut. While they both played less than six minutes on Sunday, it wasn't anything worth talking highly about. The front office really needs to look into trading Hood, Ojeleye, and even Jordan Nwora.
Keeping Ojeleye over Cousins was the Bucks' first mistake. Not sending Ojeleye to Oshkosh was their second mistake. While he was known for his stellar defense and good three-point shooting, Ojeleye has yet to show that. The Bucks really have no use for him, and keeping him on the team at this point isn't going to bring anything good for the team. It's hard to trade him on his own, but if he's included in a trade with other big names, maybe Ojeleye could find a new team.
Defense Was Abysmal
The Denver Nuggets were able to really capitalize on the Bucks and their ball movement. The Nuggets scored 27 points off of 15 Bucks turnovers and had a season-high 39 assists on their 53 field goals.
Milwaukee wasn't really able to attack the Nuggets in the zone or keep track of their ball movement. Denver was able to shoot 60.2% against Milwaukee's defense. This included going 23-for-43 on their attempts. In addition to Jokic having himself a night, Aaron Gordon put up 13, Bones Hyland put up 11, and they were able to have a 65-57 advantage at the half. Quickly, Denver was able to gain a double-digit lead in the third quarter as the Bucks started to crumble. It seemed by the end of the game that the Bucks had thrown their towels in and called it a night.
Coach Budenholzer told the media that the Bucks defense has to be better.
"It's gotta be significantly better and we gotta face it and own it," said Budenholzer. "Shooting 50 percent, 60 percent from the field, 50-plus from the three-point line. Credit to Denver first, they played great, but a lot to be desired from our defense."
Milwaukee couldn't hang on to the ball.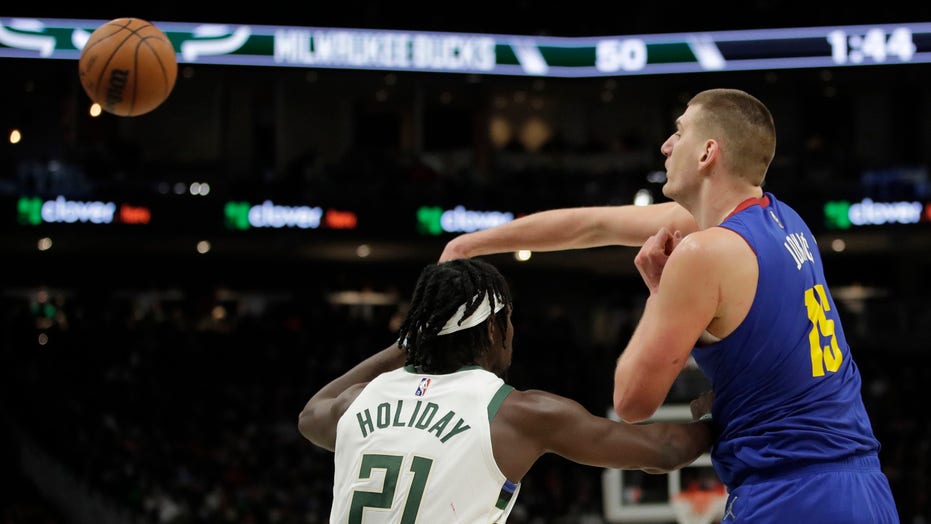 It was clear that Denver was going to put their best defense on the court. Milwaukee turned the ball over 15 times compared to the Nuggets' eight. Being able to shoot and keep the ball in their possession was very difficult for the Bucks. Antetokounmpo scored 22 of his 29 total points in the first half. Jrue Holiday scored 14, Bobby Portis tacked on 11, and Grayson Allen added an additional 11. Denver's bench outscored Milwaukee's 59-26. Former Bucks Bryn Forbes played in his sixth game as a Nugget; He put 14 points off the bench.
Milwaukee's bench has been very lackluster this season, which could be a huge factor to the hinderance of the Bucks' success this season. Obviously before the February 10 deadline, things need to change a little bit.
What's Next…
The Milwaukee Bucks look to reignite that winning streak as they face the Washington Wizards on Tuesday night. You can catch the action on TNT starting at 6:30 P.M CST.
Follow me on Twitter at @sarahspooon and follow us at @WiSportsHeroics! For all things Wisconsin sports, click here.