After a nail-biting win on Saturday afternoon, Milwaukee looks to keep the momentum going into Game 2 Monday night.  While the offense has carried the Bucks through most of the year, the defense is what won them their first playoff game of the season.  Struggling from both the free-throw line and three point line usually leads to a loss but Milwaukee did just enough on defense in the end.  Can they do it again for Game 2?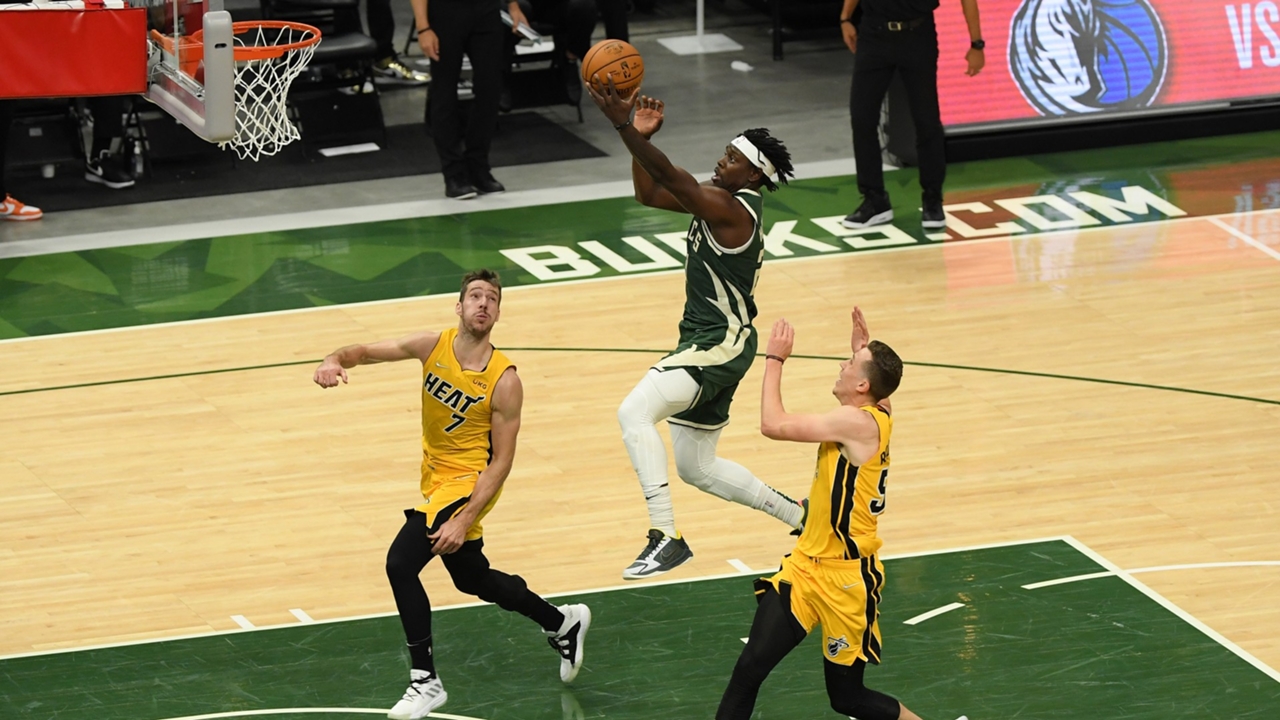 Jrue is Coming Through
It took all of one game for Jrue Holiday to display his value.  Despite going 0-5 from three, Holiday still dropped 20 points and grabbed 11 rebounds.   While this is all well and good, it was Jrue's defense that stole the show.  While primarily guarding Kendrick Nunn and Jimmy Butler, Holiday was able to hold both of the starting guards in check.  The biggest play of the game was on the Heat's final possession when he guarded Butler perfectly.  Forcing up an off-balance shot in the corner and blocking it without fouling in the process as well.  It was absolutely perfect defense.
While Eric Bledsoe is a solid defender himself, he doesn't possess the length that Holiday has.  This allows Jrue to switch onto nearly anybody and give them fits.  It's very likely that Butler could've gotten a clean shot off if Bledsoe was guarding him that possession.  A lineup including Giannis, Jrue, Khris and Bobby Portis could be a defensive nightmare for opponents.  All of these players can guard at least three different positions well.  Let's hope Bud continues to tinker with lineups/schemes to keep the foot on the gas.
The Shooting Needs to get Better
Milwaukee accomplished a feat never accomplished in the history of the NBA playoffs before Saturday.  No other team had ever won after being outscored by 45+ points from the three point line.  While that was impressive, the Bucks cannot rely on that to happen again.  It's safe to say they will shoot better than their three year low of 16.1% moving forward, but they need to improve substantially from that in order to be in a good spot to win the series.
Additionally, shooting 60.6% from the free throw line simply won't cut it either.  Giannis, Khris and Jrue all missed at least two free throws (Giannis missed seven) and the game should've never gone to overtime.  Mental mistakes such as that in a close game usually comes back to bite teams but the Bucks escaped.  If they can get back to shooting their averages from both stripes the Bucks should be in good shape.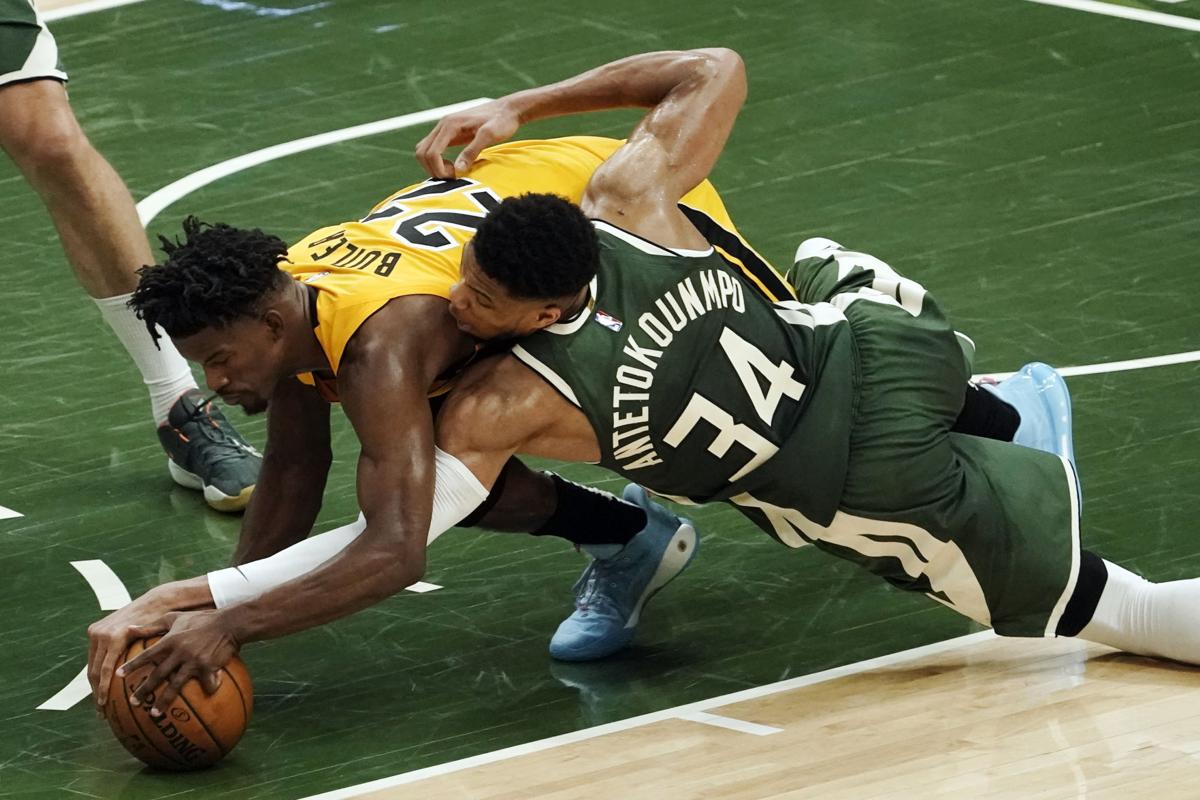 Expect More from the Heat
Despite the Bucks not playing as well as they should've, we all need to realize that Miami didn't play great either.  Miami's two stars, Butler and Adebayo combined for 8/37 from the field.  While much of that was due to Milwaukee's great defense, they cannot expect them to perform that poorly moving forward.  Underestimating opponents seems to have been the Achilles' heel for the Bucks this year.  In order to come out on top again Milwaukee needs to stay laser focused on the task at hand and not fall asleep.  Otherwise Spoelstra and his squad will take advantage and steal some games they shouldn't.
[pickup_prop id="7570″]
Prediction: Milwaukee 115 – Miami 108
For More Great Content
Follow me on Twitter at @IAmMitchLang and follow us at @WISportsHeroics to read more articles like this!  Check out our merch page here and use code WISCO at checkout for $1 off!  To keep up to date with everything in Wisconsin sports, click here!