The staff at cbssports.com went ahead and ranked their top 100 NBA players. You will not be surprised when you find out who number one is. Shoutout to Colins Ward-Henninger, Bill Reiter, Jack Maloney, Brad Botkin, Sam Quinn, James Herbert, Jasmyn Wimbish & Michael Kaskey-Blomain for their work putting together this list. This is content gold for the driest part of the NBA news cycle. The three bucks are of course Giannis Antetokounmpo, Khris Middleton and Jrue Holiday.
Jrue Holiday: 25th Overall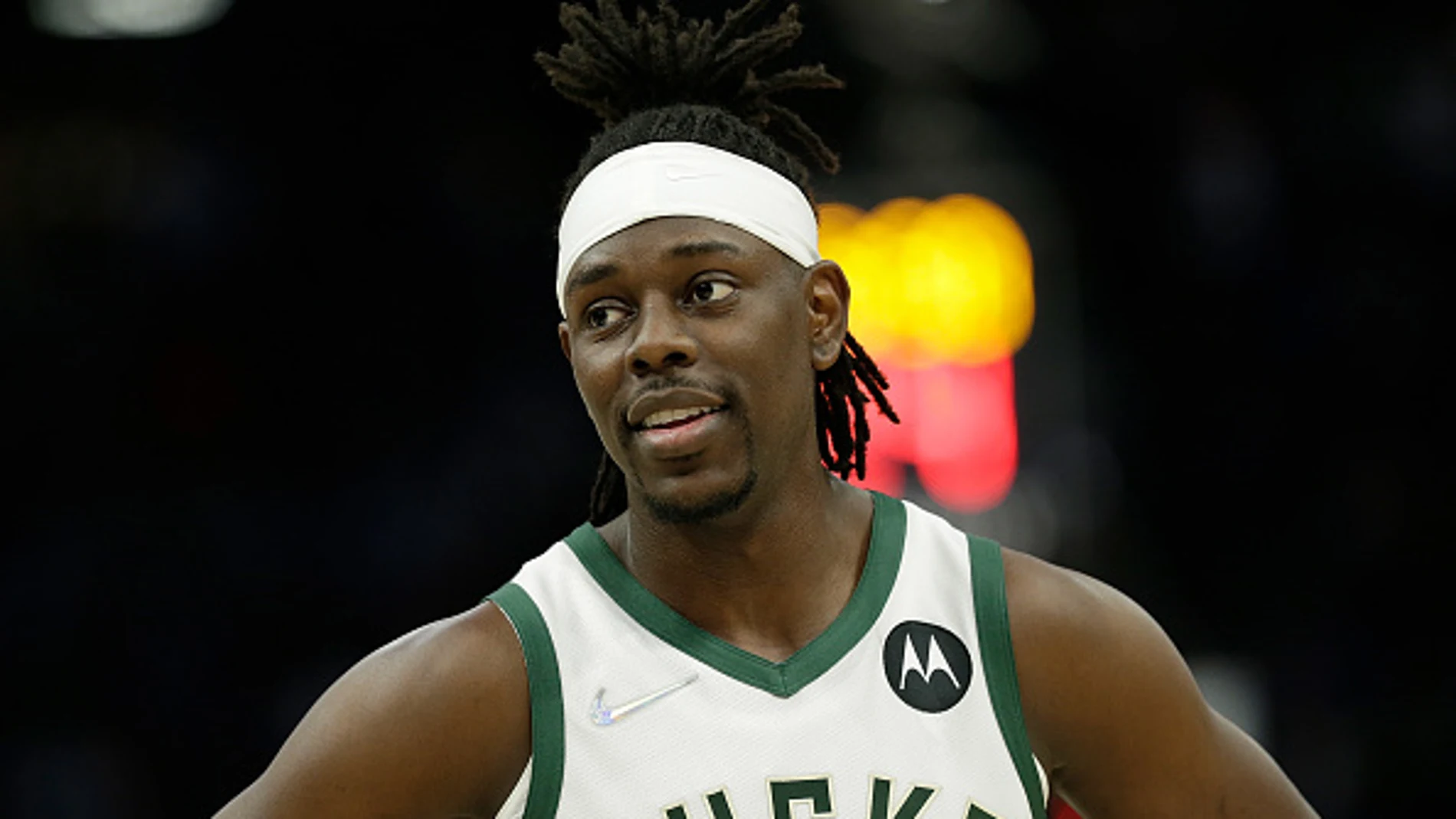 Holiday is like I have said before, the very best case scenario for a guard defender. I know this past season Marcus Smart won defensive player of the year at the same position. But that was a team reward for the Celtics being such a dominant defense. Jrue is their best their is at bullying guards on the defensive end. Not being in New Orleans has helped. The image burned into my mind from his time as a Pelican was him doing his very best to guard Kevin Durant. Conservatively that is a 7 inch advantage for Durant. Now in Milwaukee he has Khris Middleton and Wes Mathews and Pat Connaughton to guard the big wings. Meaning Jrue can guard dudes his size. When he guards people who don't have massive physical advantages over him, he is a terror. Even against bigger guys he can do a job. Just in smaller spurts.
Concerns about his playoff offense continue to concern me. That being said though that's is the benefit of playing with Giannis and Khris. If healthy the Bucks won't live or die on his shot making. Milwaukee is one of the most ideal situations for Jrue and he has made the most of it and earned this number 25 overall ranking from CBS sports.
Khris Middleton: 23rd Overall
Middleton is one of the most well rounded players in the NBA. Full stop. No caveats. He's a good shooter. 39% from 3 and 88% from the free throw line for his entire career. He is a good passer and playmaker for others. His assists per game have gone up every single season. He is a dangerous one on one player when the clock gets low. Khris was 65th percentile in iso's during the Bucks championship winning playoff run.
Usually when a player does all this they are either a small guard or a weak defender. Khris is neither. The 3 players in front of Khris on the CBS list are better offensive engines but are massive liabilities on defense (Donovan Mitchell, James Harden & Karl-Anthony Towns). Khris would struggle in a situation where he was the offensive focal point like those players have been. But would any of those players be as good as a fit next to Giannis? For what the Bucks need from their second best player, it's hard to ask much more from Khris Middleton.
Giannis Antetokounmpo: 1st overall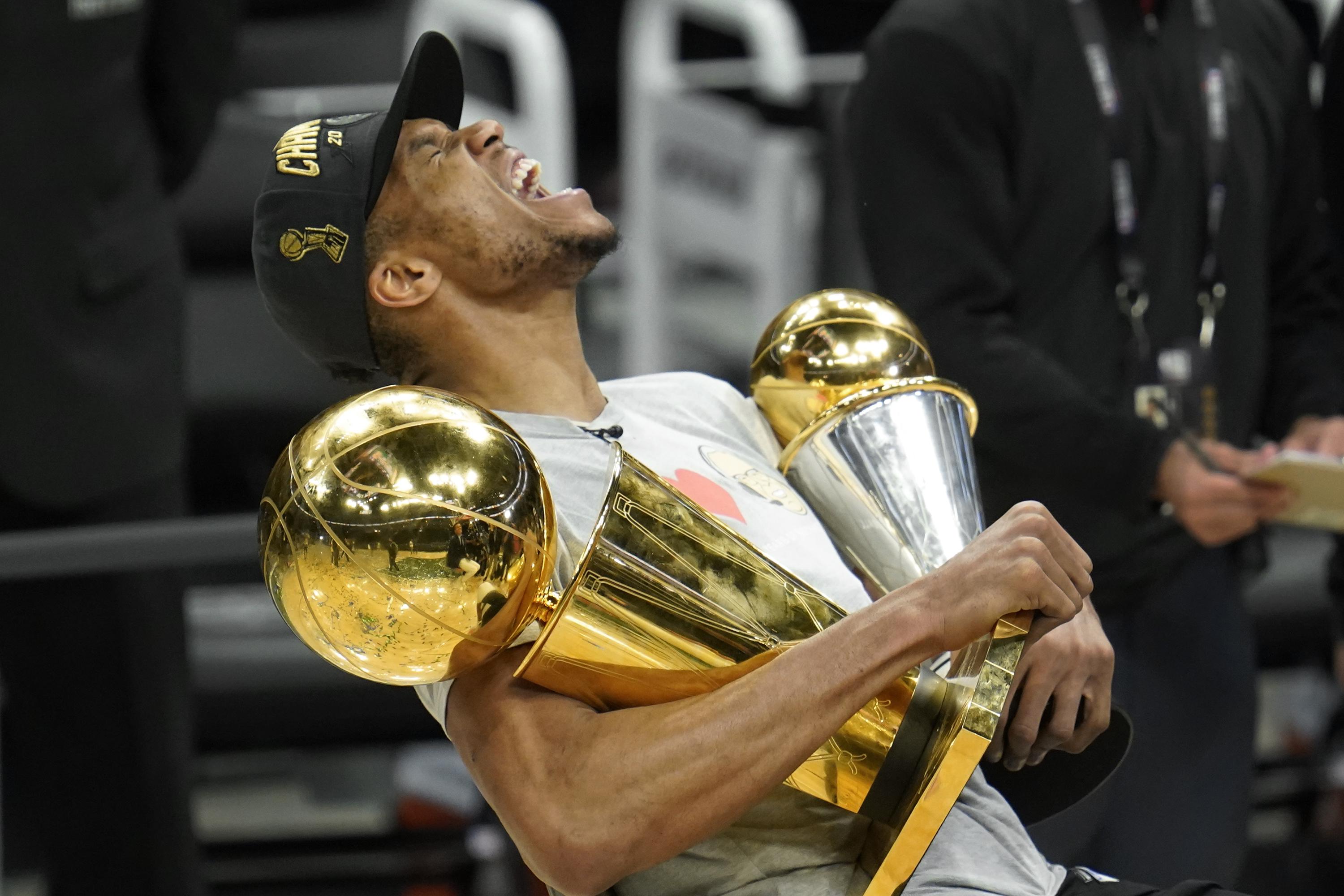 Giannis Antetokounmpo is in my opinion (btw I am not a Bucks fan) the very best player in the league and it seems that CBS sports agrees. I'm sure most Bucks fans agree with me as well. As far as just pure offense you could argue that number two (Steph Curry), three (Kevin Durant), four (Jokic), and even five (Doncic) are better individual creators. But nobody in the entire league has his combination of offensive and defensive versatility. He is the closest thing we have to Shaq and Wilt on offense. He is an elite rim protector with the nimbleness of a ballerina. A 27 year old NBA player just should not have these many accomplishments. The scariest part is that Giannis is still getting better. Milwaukee is lucky to have him and will continue to be one of the feared teams in the league thanks to the devastating and unique talents of Giannis Antetokounmpo.
For More Great Wisconsin Sports Content
Follow me on Twitter @D1ego_305 and follow us @WiSportsHeroics for more great content! To read more of our articles and keep up to date on the latest in Wisconsin sports, click here. Also, check out our merch store for some amazing WSH merchandise!