It was a nail-biting game to watch on Wednesday for Milwaukee. Following their Game 5 victory, the Bucks are back home at Fiserv Forum to hopefully seal a trip to the Eastern Conference Finals.
The Bucks have struggled a little bit throughout the course of this series, leaving fans a little nervous at times. Coming off of game 5 where Milwaukee came up late, there's no room for that in a match that matters most. The Deer District is going to be loud and excited, and if Friday's game is anything like Wednesday, they'll be on their toes the entire time.
Who to Watch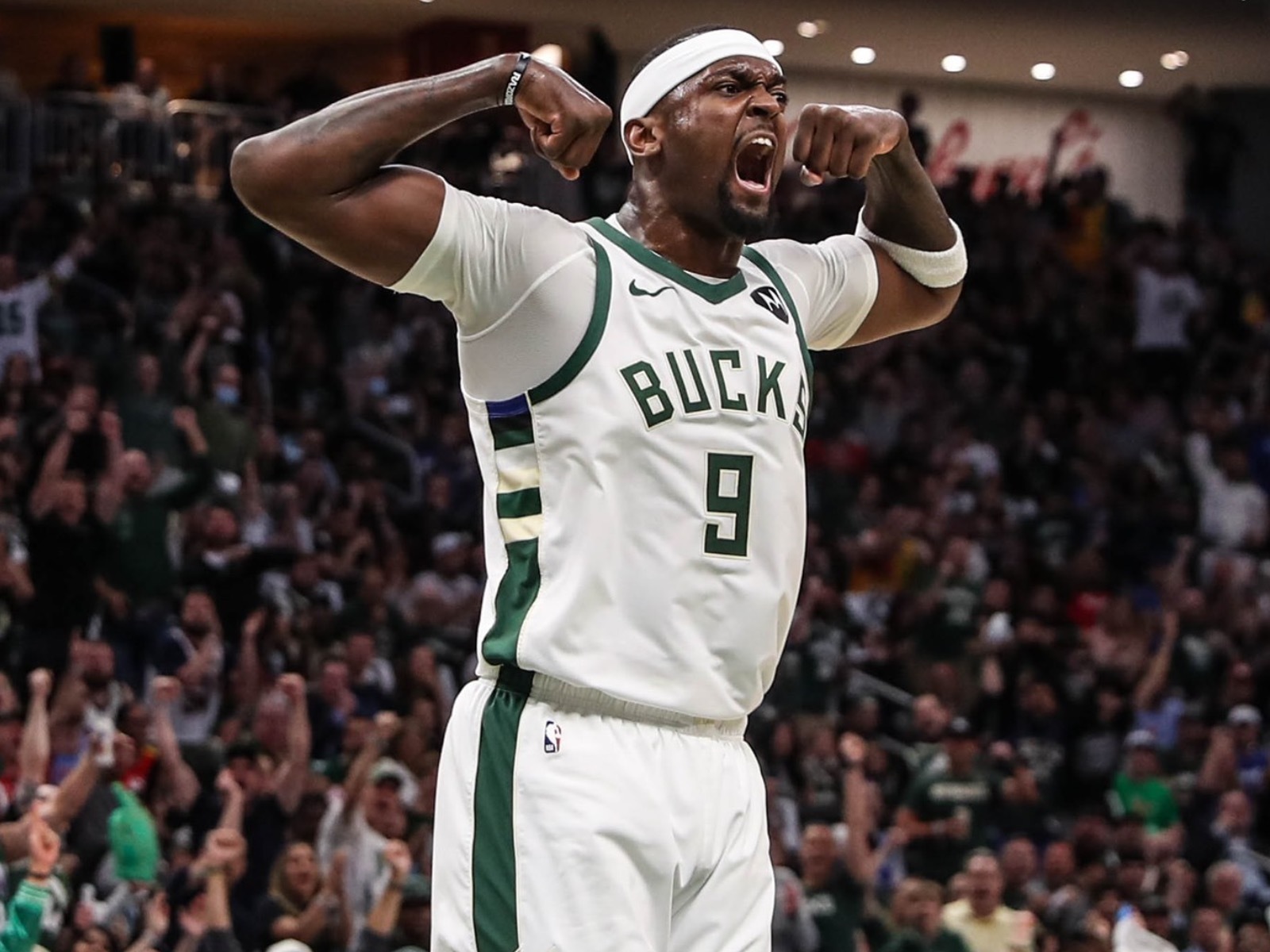 Bobby Portis is the first name that comes to my mind when we think about who to pay attention to. For Portis, Game 5 was a huge turnout for the man. He scored 14 points in 28 minutes, being the one to grab the offensive rebound off Giannis Antetokounmpo after he missed a free throw. It wouldn't be a surprise if we see Portis in the starting lineup in Milwaukee.
Throughout the series, Bobby Portis struggled a bit offensively only averaging 11 points while shooting around 18 percent from the three-point range and 40 percent from the floor. Portis has come up in clutch moments when the Bucks needed him most. If they want to continue their playoff push, they're going to need Portis to be the best version of himself on the home court.
Another player to watch is Pat Connaughton. With Middleton sidelined, Connaughton has stepped up in a huge way, bringing a quality performance. Connaughton is averaging 11.2 PPG while shooting 53 percent from the floor and 48 percent from the three. While the Bucks haven't been really successful in terms of shooting from the three, Connaughton's three-point shooting has proven to be super beneficial. He came up clutch in Game 5, sinking two 3-pointers in the fourth quarter to help Milwaukee's rally comeback. Milwaukee has the opportunity to close everything out at home, and having Connaughton on the court is going to help the Bucks in a tremendous way as they look to seal the deal.
The Return of Middleton?
According to various sources, it has been reported that the Bucks could potentially see the return of Khris Middleton. However, as of Thursday night, Middleton was ruled out for Game 6. If you recall, he was diagnosed with that MCL sprain back on April 20.  While it would be nice for Middleton to potentially return for the series, seeing him get any action against the Celtics is pretty unlikely.
The Bucks injury report for Game 6 tomorrow night has been submitted.

OUT:
Khris Middleton (left MCL sprain)

— Eric Nehm (@eric_nehm) May 12, 2022
 Players Due for a Breakout
As stated in our Game 5 preview, there are still some players that are due for a breakout performance. Grayson Allen normally is a huge fire off the bench. But there's just something about this series where he's been awfully quiet. Offensively, Allen has been known to show up and show out. If he's on the court, good luck trying to stop Milwaukee from attacking the rim.
Game Information
Date: Friday, May 13th
Location: Fiserv Forum, Milwaukee, WI
Time: 6:30 P.M. CST
TV: ESPN
If you're heading down to Milwaukee to either watch the game at the Fiserv, or even in Deer District, here are some things you might wanna know before making the trip!
Follow me on Twitter at @sarahspooon and follow us at @WiSportsHeroics! For all things Milwaukee Bucks and playoffs, click here!