The Milwaukee Bucks and Philadelphia 76ers will be tipping off on Tuesday night at 6:00pm CST. This will be the third and final matchup between these two teams in the 2021-22 regular season. Milwaukee won the first matchup 118-109 behind 31 points and 16 rebounds from Giannis Antetokounmpo. Philadelphia won the second game 123-120 behind a 42 point and 14 rebound game from Joel Embiid. This particular game is of immense importance to both teams, as each has a record of 46-28. With the playoffs approaching, the East's top four seeds are all separated by a single game. With that in mind, here are three things to watch for in the last Bucks vs. 76ers regular season matchup.
The Bucks Are Fielding a Healthy Team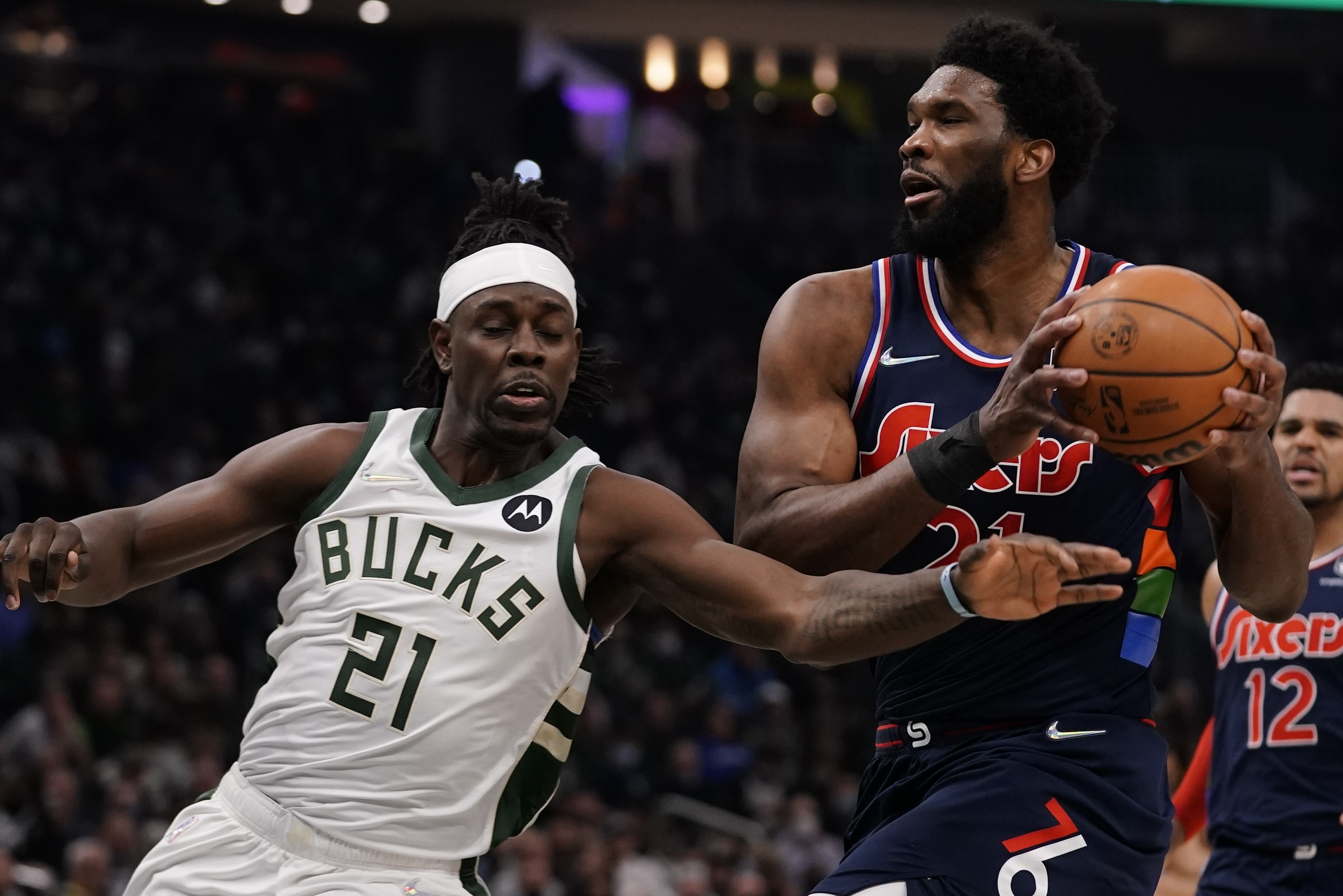 The Milwaukee Bucks fell to the Memphis Grizzlies 127-102 in their last game. They were without the services of Jrue Holiday, who was out with an ankle injury. The team fell to 4-10 without their starting point guard. The good news for the Bucks is that Holiday is off the injury report and will play against the 76ers. Holiday is having a career year this season as the Bucks floor general.
Jrue Holiday this season:

▪️ 18.6 PTS
▪️ 6.7 AST
▪️ 50.6 FG%* (14.4 FGA)
▪️ 41.5 3P%* (4.7 3PA)
▪️ 59.6 TS%*

*Career-highs

All this while being one of the best guard defenders in the league.

Oh yeah and the Bucks are 4-10 when hes not playing. pic.twitter.com/ziK6U4VhOF

— BucksMuse (@BucksMuse) March 28, 2022
Giannis Antetokounmpo is listed as probable with a knee injury. Last week, in an interview with The Athletic, he revealed just how serious his knee injury was in last year's playoffs. The MVP candidate is averaging 29.7 points (2nd), 11.6 rebounds (6th), and 5.8 assists (23rd) per game (numbers in parentheses are NBA ranks). He is also second in the NBA in PER with 32.31. Only Nikola Jokic with 32.76 has a higher PER.
Having the Big Three healthy and on the court bodes well for the Milwaukee Bucks. The team is 32-9 when all three play.
The Joel Embiid/James Harden Combination
This will be the first time that the Milwaukee Bucks face the Philadelphia 76ers since they acquired James Harden on February 10. So far, according to StatMuse, they have been the best duo in the league in terms of offensive and defensive rating:
Joel Embiid and James Harden are +89 in 295 minutes together.

— 122.5 offensive rating
— 105.7 defensive rating
— 16.9 net rating
— 63.2 TS%

All 4 stats would rank 1st in the NBA. pic.twitter.com/ploD0dUFND

— StatMuse (@statmuse) March 21, 2022
Interestingly, the 76ers have not beaten a top three seeded team in either conference with James Harden on the floor. They beat the Miami Heat a little over a week ago, but neither Embiid nor Harden played. Philadelphia lost their previous game to the Phoenix Suns 114-104. Both Embiid and Harden played.
Expect a Monster Game for Giannis Antetokounmpo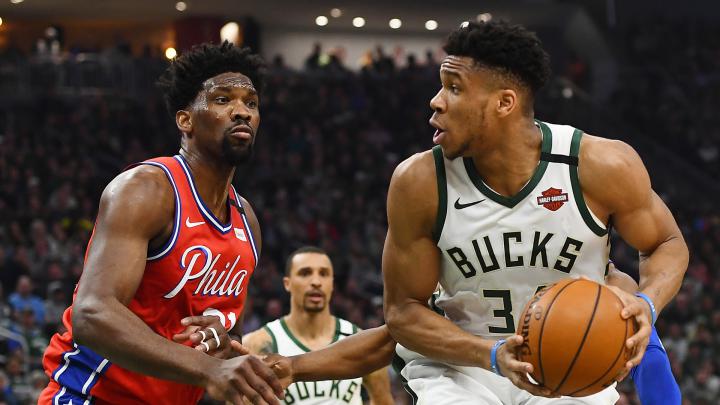 Giannis Antetokounmpo has played very well against the Philadelphia 76ers in his career, especially as of late. Over the course of his career, Giannis is averaged 23.3 points, 11.2 rebounds, 5.4 assists, 1.3 steals, and 1.6 blocks per game against the 76ers. In the past three seasons, those averages stand at 28.9 points, 15.4 rebounds, 6.5 assists, 1.1 steals, and 0.9 blocks per game.
With so much on the line for both teams, Giannis is going to show up with one thing on his mind: winning at all costs.
[pickup_prop id="22487″]
For More Great Wisconsin Sports Content
Follow me on Twitter at @theotherRobin19 and follow us @WiSportsHeroics for more great content. To read more of our articles and keep up to date on the latest in Wisconsin sports, click here! Also, check out our merch store for some amazing WSH merchandise!