The Packers are currently 4-1 and on top of the NFC North. There is a lot of credit to go around for the Packer's success. Nonetheless, the person who does deserve a lot of credit is Packers general manager Brian Gutekunst. He has done a good job creating the Packers into his and head coach Matt LaFleur's image. His drafting has been good as he has hit on all his first-round picks.  They have been good outside of Jordan Love, who is yet to be determined. Outside of the Jimmy Graham signing, Brian Gutekunst has very done well in free agency. Here are all of his good signings.
Zadarius Smith-Brian Gutekunst Signed a Pro Bowl Pass Rusher to Bargain Deal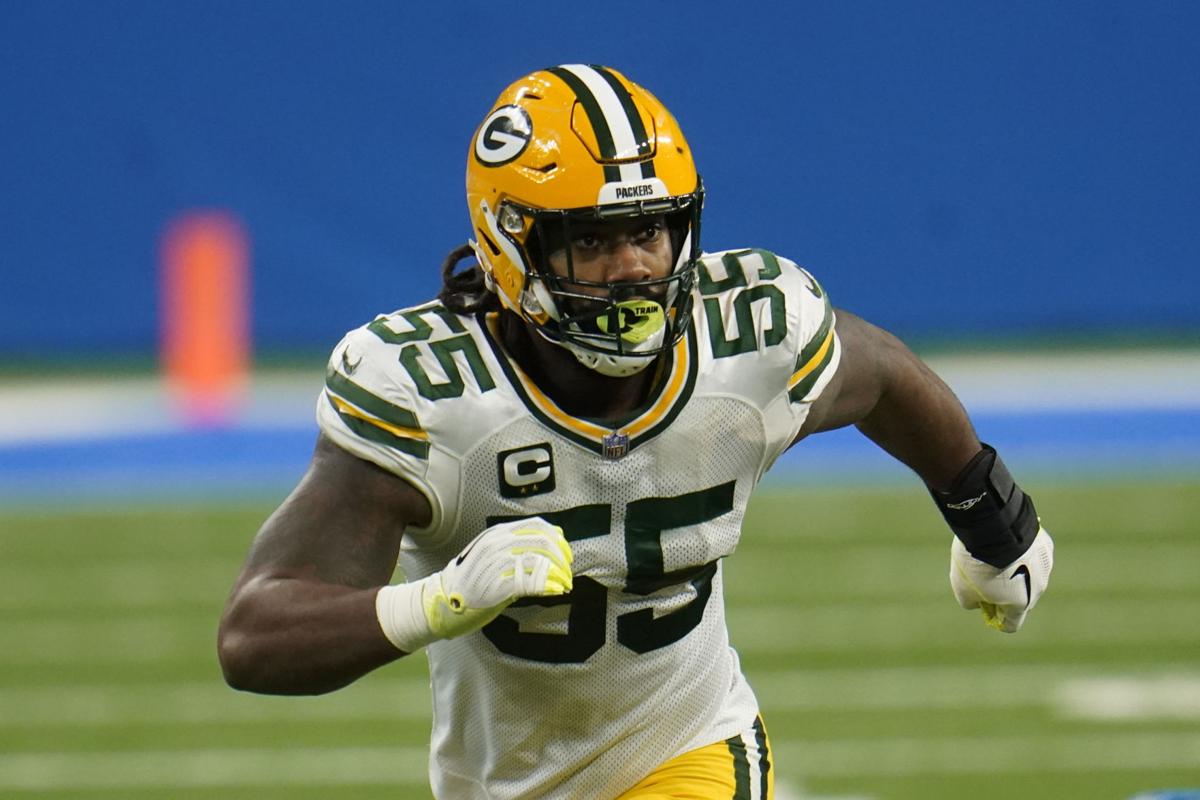 Arguably the biggest steal of the 2019 NFL free agency was the Packers signing Za'Darius Smith. It was money well spent as Smith has been a dominant player for the Packers. He has had back-to-back double-digit sack seasons. Smith was voted to the pro bowl his first two years. However, Za'Darius Smith had a back injury this year and it required surgery most likely causing him to miss the rest of this season. It is yet to be determined if he will be back next season for the Packers. Despite that, this was a great signing by Gutekunst that helped change the Packers franchise for the good.
Preston Smith- Another Dominant Edge Rusher that Brian Gutekunst Got On a Bargain Deal
In 2019 free agency, the Packers were also able to sign Preston Smith to a real bargain deal. He has been a solid signing for the Packers and helped transform the defense that has not been great in a long time. He had a solid first year as he had over ten sacks and was wreaking havoc against opposing offenses. Smith had a bad year in 2020 as he looked out of shape and did not look like he was in 2019. He was a possible cut candidate for cap space this year. However, the Packers were able to restructure his deal to keep him on the team. This season Preston Smith is off to a tremendous start and stepping up for the Packer's defense.
Adrian Amos- A Great Signing That Helped Shore Up the Back-End of The Packers Defense
What were the Chicago Bears even thinking when they decided not to give Adrain Amos a contract after the 2018 NFL season? Their mistake was Brian Gutekunst's and the Packer's gain as they got him in the 2019 NFL free agency. He has been outstanding helping shore up the back-end of the Packers defense that hasn't been good since Charles Woodson left. He is a versatile safety that can play in the box for run support. Also, Amos is outstanding in pass coverage something others said he wasn't good at. He is a leader of the Packers defense as well.
Billy Turner-Solid Versatile Player
Billy Turner has been a solid signing for the Packers as he has been a key component on the offensive line. His first year was average at best playing at right guard due to Bryan Bulaga playing at right tackle which is Turner's natural position. In 2020, Turner was playing numerous spots due to injuries to the offensive line and even at left tackle. He has proven to be a real versatile player to be able to play in almost any spot on the offensive line and play well in each spot. This year he has become one of the best right tackles in the NFL this season.
Christain Kirksey- A Good Signing That Helped the Packers Defense Down the Stretch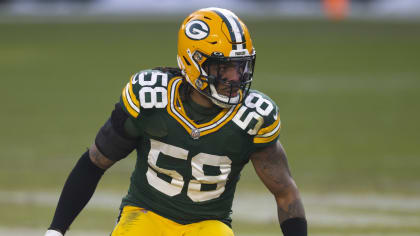 With the limited cap space the Packers had in 2020, they were not able to make any major moves. However, they were able to land Christain Kirksey on a reasonable two-year $16 million dollar deal with the Packers. Kirksey did have his struggles with the Packers but provided much-needed leadership to a young Packers linebacker room. . In the playoffs, he stepped up and made a huge impact for the on defense. Unfortunately, due to cap reasons, he was let go after one year with the team.
Rick Wagner- Underrated Signing Last Season
One of the most underrated signings last season was Rick Wagner. With the departure of Bryan Bulaga, they had a hole at right tackle and decided to sign Rick Wagner to a two-year $11 million dollar contract. It was shocking that he was not the starter the whole season, but when he started in numerous games he was outstanding and played very well. His only bad game was against the Tampa Bay Buccaneers in which the whole offensive line played bad. Because the Packers needed cap space, Kirksey was released after one year with the team.
De'Vondre Campbell- Agrubaly the Biggest Steal in Free Agency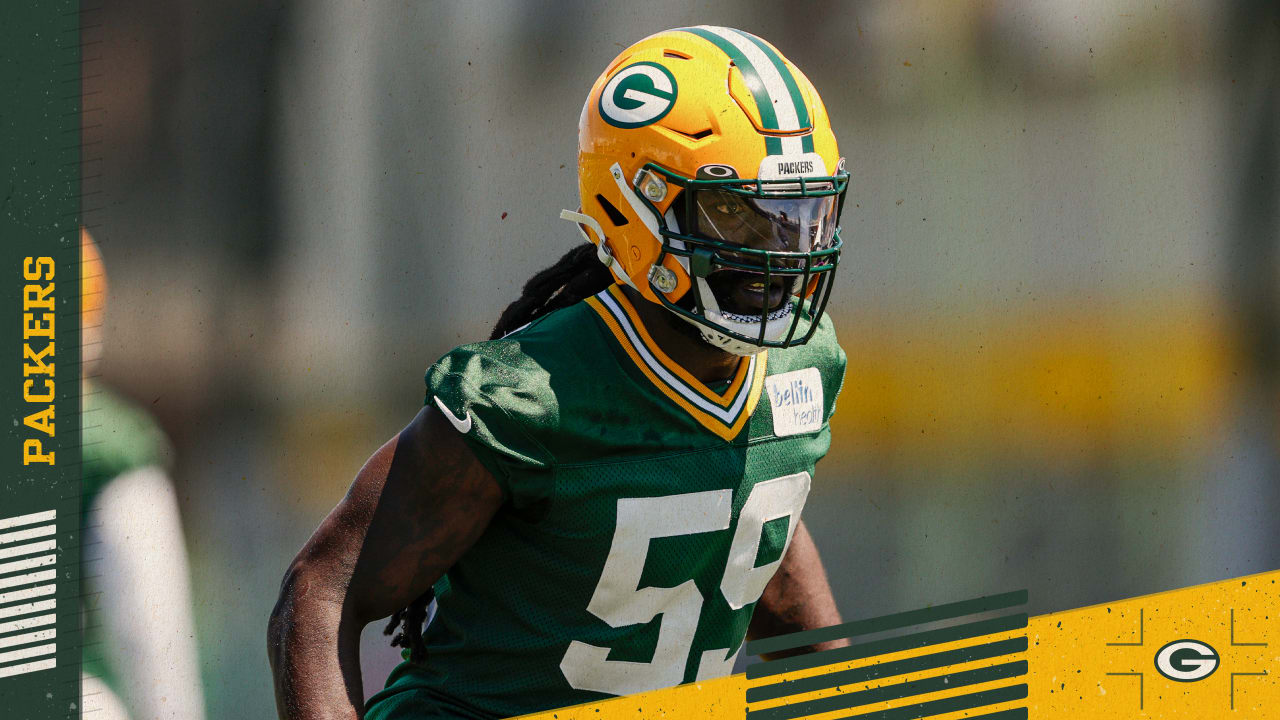 The Packers did not really have any cap space to make any moves. That and the Aaron Rodgers drama that dominated the offseason. However, they made a move during minicamp and signed veteran linebacker De'Vondre Campbell to a one-year two million deal. So far, he might have been the steal of free agency as he has transformed the Packers defense as they are ranked currently the sixth-best in the NFL. He is giving the Packers great inside linebacker play since Nick Barnett and Desmond Bishop. His play in coverage has also been amazing as NFL Next Gen Stats ranked him the second-best in coverage.
[pickup_prop id="13510″]
For More..
Follow me on Twitter at @CarlosS29143608 and follow us at @WiSportsHeroics for more content. To keep up on all of your favorite sports in Wisconsin, click here!