Keston Hiura entered 2021 with high hopes and many expectations. After tearing up MLB pitching in 2019, he struggled in 2020. However, many attributed his down year in 2020 to the strangeness of the season. Additionally, Hiura was announced as the team's new first baseman. Unfortunately for the Brewers and Hiura, 2021 was even worse from an offensive standpoint. In 61 Major League games, Hiura hit .169/.256/.301 with just four home runs and 19 RBI. He also struck out 77 times compared to just 14 walks.
It should be noted, too, that Keston Hiura had much going on in his personal life this season. His mother was diagnosed with cancer early in year. Thankfully, near the end of the season, it was announced that she was in remission. Hiura also had bright moments in Triple A Nashville. In 51 games with the Sounds, Hiura hit .256/.374/.465 with eight home runs and 24 RBI. It should be noted, though, that he still had an absurdly high strikeout total (69).
In his end of the season press conference, Brewers' President of Operations, David Stearns, indicated that the Brewers may consider moving Hiura to the outfield. If Hiura completes this move, he would certainly not be the first Brewers' player to make the transition. Here is how three previous Brewers performed after moving from the infield to the outfield.
Robin Yount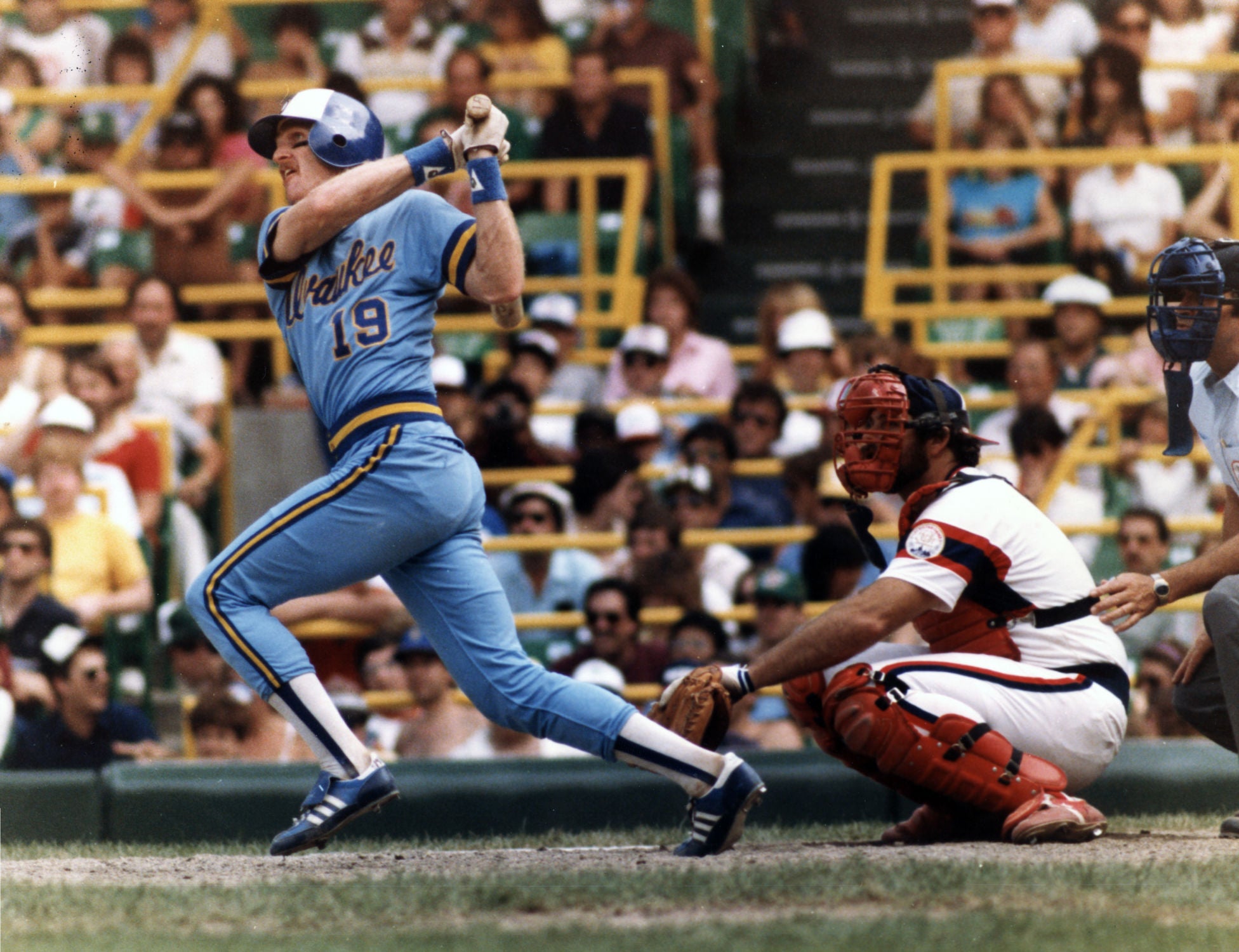 The greatest Brewers player of all time famously switched positions due to injury. After already winning a Gold Glove, MVP, and two Silver Sluggers as a short stop, Yount made the switch to the outfield in 1985. If anyone believed Yount's best days were behind him at that point, they sure were wrong.
In 1989, Yount became one of just four players to win MVP at two different positions. From 1985 until his retirement in 1993, Yount slashed .285/.356/.433. His on-base and slugging percentages were both higher than his his career averages, while his batting average equaled his career average. From 1986-1989, Yount had four straight seasons of hitting .300 or better. In the case of Yount, the move to the outfield was definitely a good move.
Ryan Braun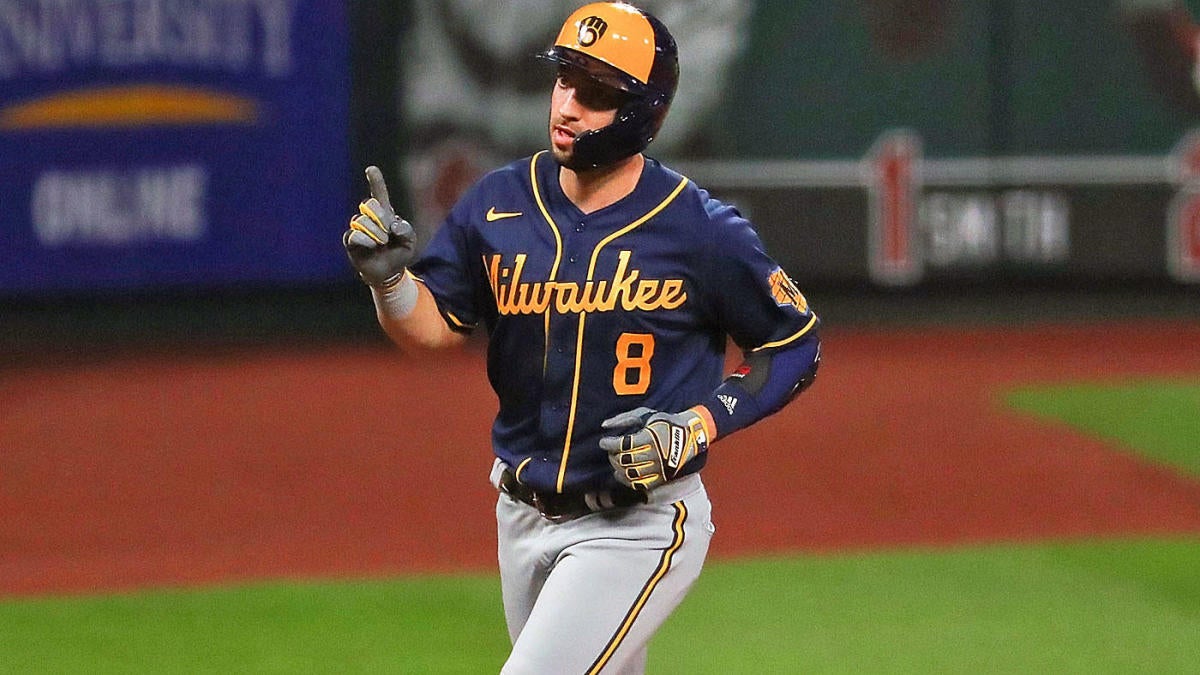 How desperately did Brewers fans want Ryan Braun on this year's team! The fan favorite and team's all-time home run leader might have provided some punch in a streaky lineup. What's more, Milwaukee fans wanted more than anything to send Braun off into the sunset in a full stadium. Unfortunately, the 2020 season was not played in front of fans and Braun's final game came without much celebration.
Fans, of course, will remember that Braun won the NL Rookie of the Year Award in 2007. That season, he hit .324/.370/.634 with 34 home runs and 97 RBI. As great as he was as hitting, he was an even worse third baseman. Braun also had 26 errors and a woeful .895 fielding percentage. The very next season, Braun moved to left field.
Throughout the rest of his career, Braun mostly played left field, though he did spend two seasons in right field (2014 and 2015). As an outfielder, Braun made six All-Star teams, won five Silver Sluggers, and won the 2011 NL MVP Award. One of the most beloved figures in team history, his move to the outfield enabled one Milwaukee's greatest careers.
Bill Hall
When fans think of Bill Hall, the first memory they undoubtedly have is his walk-off home run on Mothers' Day in 2005.
However, Hall also made one of the most interesting position changes in team history. A super utility infielder, Hall played second base, shortstop, and third base well. The 2005 season was somewhat of a breakout season for him as he slashed .291/.342/.495 with 17 home runs and 62 RBI. Unfortunately for Hall, the Brewers had Rickie Weeks and JJ Hardy at second and short respectively. Additionally, Ryan Braun was waiting in the wings to take over at third. There did not seem to be a place for Hall in the everyday lineup.
In 2006, JJ Hardy suffered an injury early in the season that limited him to 35 games. Bill Hall became the Brewers' everyday shortstop and slashed .270/.345/.553 with 35 home runs and and 85 RBI. It was clear that Hall had to be in the lineup every day. Milwaukee needed to find a place for him. As a result, late in the year, Hall started to appear in center field.
The next season, 2007, Hardy was healthy and was back at short. Bill Hall became the Brewers' everyday center fielder, appearing in 130 games at the position. His production at the plate, however, took a hit. He slashed .254/.315/.425 with 14 home runs and 63 RBI. While this is not awful, it was not the kind of production the Brewers were expecting from him.
Hall was back in the infield for 2008, but his hitting continued to decline. In 2009, the Brewers traded Hall to Seattle. From 2009 until his career ended in 2012, Hall played for the Mariners, Red Sox, Astros, Giants, and Orioles. Hall appeared in the outfield for all of these teams, and even pitched an inning for the Sox in 2010.
Unfortunately for Hall, he did not see the same kind of success as Yount and Braun did after switching to the outfield. However, adding outfield tools to his bag helped prolong his career.
Conclusion
Will a move to the outfield help Keston Hiura? Who knows? The Brewers have a plethora of young, talented outfielders who have been tearing up the minor leagues. Christian Yelich will be in Milwaukee for years to come. However, Lorenzo Cain and Avisail Garcia will likely both be gone after 2022. Depending on the development of the prospects, Hiura could establish himself in the outfield. It does, however, depend on if he can figure things out at the plate. He is still young and he has all the hitting talent in the world. Whether he puts it together or not remains to be seen.
For More Great Wisconsin Sports Content
Follow me on Twitter at @theotherAdams14 and follow us @WiSportsHeroics for more great content. To read more of our articles and keep up to date on the latest in Wisconsin sports, click here!