Cover photo courtesy of Discover Wauwatosa
As of December 1, Major League Baseball has entered a lockout.
Baseball is on halt for the first time since the 1994-95 strike. This mean no free-agent signings, no trades, and there's a potential we could see fewer games in 2022.
This really doesn't come as a surprise to many baseball fans; They saw this coming. This dates back to the beginning of the 2020 season, when the COVID-19 pandemic hit, the league and union were forced to come up with some sort of negotiation that ultimately resulted in commissioner Rob Manfred instituting a 60-game schedule.
What Does This Mean?
It was a unanimous decision by the owners to institute this lockout. As of right now, there's no end date to this lockout.
In a press conference on Thursday, Manfred said he is optimistic that the 2022 regular season will start on time. Putting the league on hold, according to Manfred, is a way for owners to pressure the union and further their progress in making negotiations.
To put it simply, this lockout means everything in terms of baseball is on hold until further notice. In this case, it'll be on hold until a new CBA has been agreed upon.
Is it a Strike?
No, it's not a strike. While it may seem like the 1994-95 strike by the players, this is simply the owners locking out the players.
The 1994-95 strike was brought on upon by the players; But this lockout comes from the MLB owners after they couldn't come to an agreement with the MLB Players Association for a new Collective Bargaining Agreement prior to it's expiration at 11:59 pm ET on Wednesday night.
It's also interesting to note that this is the fourth lockout and ninth work stoppage in MLB history, respectively.
What About the Players?
As far as the players, they are prohibited from using team facilities, and not allowed to have team practices. They are, however, allowed to arrange their own personal training, but cannot be within the teams' facilities or properties. If needed, the MLBPA will run some workout facilities in Arizona and Florida during the lockout. This means that injured players are not allowed to rehab at the club's facilities or with the athletic trainers.
This means that players such as Devin Williams, who fractured his hand back in October, would not be allowed to rehab with the Brewers' athletic trainers to prep himself for the 2022 season.
Many players have taken to social media to express their thoughts on the lockout. Several have changed their icons, since the league is not able to use a player's name, image, or likeness during this lockout.
Interestingly, MLB.com has wiped away players of current players on team rosters. To sort of bite back at that, players have changed their images to just a simple silhouette of a baseball player.
There haven't been any reactions from a Brewers player, yet. However, others have posted memes and reactions on Twitter responding to the lockout.
Tyler Matzek of the Atlanta Braves changed his Twitter bio to: "Former Atlanta Braves #68 Player (as of now, thanks uncle Rob)"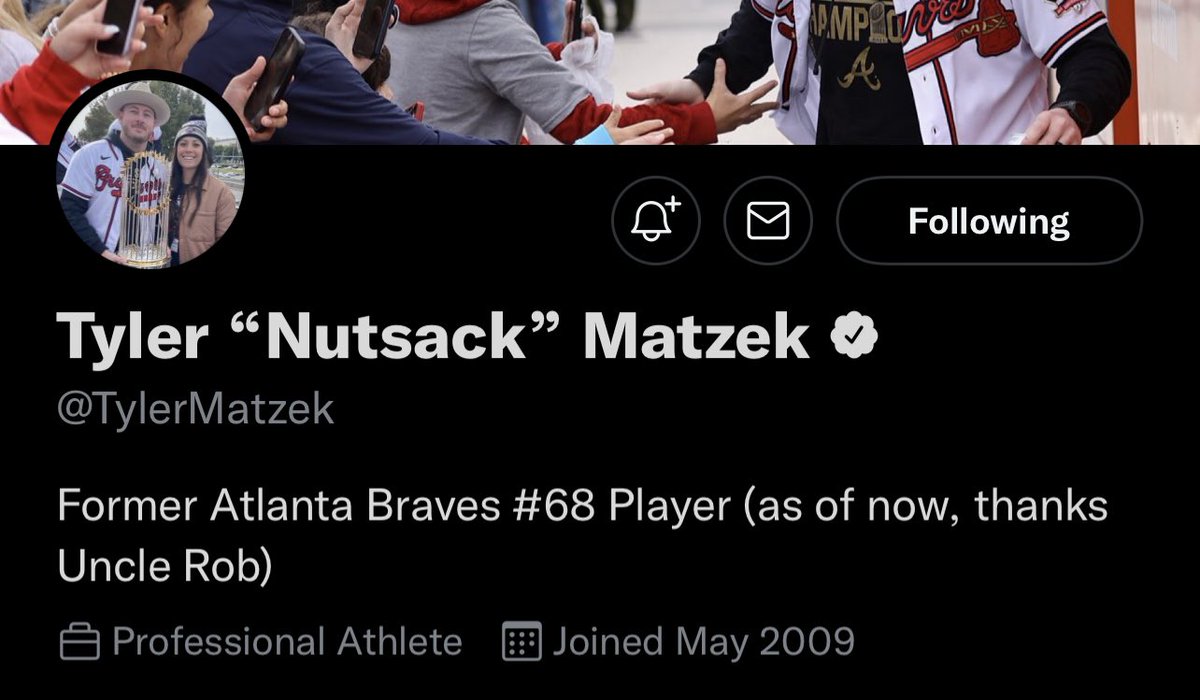 Do the Players Get Paid?
Yes…And No. Well, sort of. During the lockout, players are expected to receive any signing bonuses or deferred salary payments. Typically, players aren't paid in the offseason, but, with the lockout, they won't be paid their base salary should the lockout extend to the 2022 regular season.
The union is providing players with financial assistance, should they need it during the lockout. For example, in the 1994-95 strike, some players received $100,000 every two weeks, which is far less than what a player would usually be paid with their contracted salary.
Will the 2022 Season be Canceled?
As of right now, we don't know. Honestly, it's something I don't even want to discuss. It's going to be a long winter for everyone. A lot can happen in a couple of months, but until a new CBA is in place, there will be no baseball.
This doesn't mean that tickets won't be for sale for the 2022 season; Brewers are now offering Spring Training tickets with hopes that the lockout won't last too long. However, we remain optimistic that the season will start on time and negotiations can be agreed upon. For now, we just wait.
For more…
Follow me on Twitter at @sarahspooon and follow us at @WiSportsHeroics! For all things Wisconsin sports, click here!