Needless to say, the Brewers' last series against the Miami Marlins was quite forgettable.  From injuries to arguably one of the worst calls by an umpire in baseball history, the Brewers must be glad to put the series behind them.  They will have a tall task at bouncing back, though, as they face the defending World Series champion Los Angeles Dodgers.  Interestingly, the last time the Brewers lost a home series, they swept their West Coast opponent in the following series (San Diego Padres).
Game One- Eric Lauer vs Trevor Bauer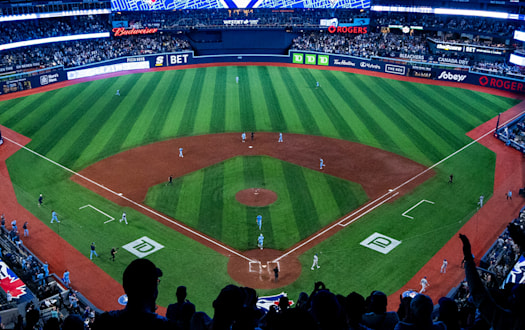 In an interesting turn of events, the Brewers are pushing their regular rotation back a day in order to allow Eric Lauer to make his season debut against the Dodgers.  Lauer was initially optioned to the alternate training site in Appleton due to a poor Spring Training.  The Brewers, though, are calling his number for Game One of this series.  As a Padre, Lauer was 5-0 with a 2.11 against the Dodgers.
The Dodgers will counter will defending NL Cy Young Award winner, Trevor Bauer.  The vocal and polarizing right hander is 2-0 in his last three starts with a 1.42 ERA.  He is 3-0 with a 2.53 ERA overall this season.
Game Two- Freddy Peralta vs Dodgers' Bullpen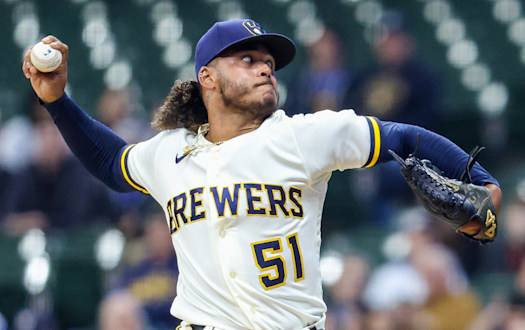 The second game of the series will see Freddy Peralta take his usual turn in the rotation.  The Dodgers, on the other hand, are scheduling a bullpen day.  Freddy Peralta is 2-0 with a 2.45 ERA.  The only Dodgers' hitters who have faced him are Max Muncy and Chris Taylor.  Combined, they only have one hit in four at bats against him.
Game Three- Brandon Woodruff vs Dustin May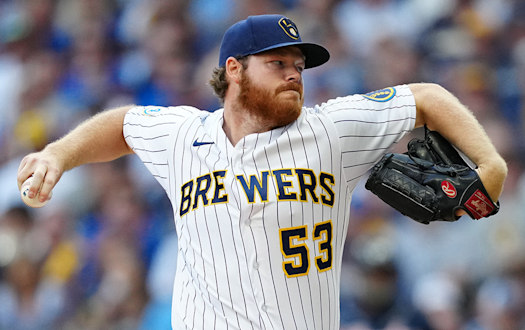 Brandon Woodruff is not getting the notoriety that Corbin Burnes is getting, but he has been spectacular this season.  Woody is 2-0 with a 1.55 ERA in five starts.  His strong start will surly be put to the test against the Dodgers, against whom he has struggled in the past.  In six games, combine regular season and playoffs, he has an ERA of 5.82.
Dustin May is having a breakout season so far.  The right-hander is 1-1 with a 2.53 ERA.  Only Avisail Garcia, Kolten Wong, and Luis Urias have faced May in their careers.  They have a combined average of .250 against him.
Game Four- Corbin Burnes vs Julio Urias
In what will be, perhaps, the best pitching matchup of the series (if not in all of baseball yet this season), Corbin Burnes will matchup against Julio Urias.  Burnes is 2-2 with a 1.53 ERA.  He is coming off of his worst outing of the season, a game in which he allowed four runs, but struck out nine.  He still has not allowed a walk all season.  Burnes' 49 strikeouts without a walk issued is the record for a starting pitcher to start the season.  The overall record holder, Kenley Janson, had 51 to start the season in 2017.  Janson, of course, pitches for the Dodgers.
Julio Urias will come into Game Four with a 3-0 record and 3.23 ERA.  He has not lost a regular season game since August 9, 2019.  No current Brewers' batter that is healthy has ever gotten a hit off of Urias.  Only Jackie Bradley Jr., Travis Shaw, Pablo Reyes, and Kolten Wong have faced him.  The four of them have five combined at bats against Urias.
For More Great Wisconsin Sports Content
Follow me on Twitter at @theotherAdams14 and follow us @WiscoHeroics1 for more great content. Check out our merch page here and use promo code Wisco at check out for $1 off! To read more of our articles and keep up to date on the latest in Wisconsin sports, click here!