Earlier this summer, the city of Milwaukee received it's first professional championship since 1971. The Milwaukee Bucks were the winners of both of those titles. In baseball, the city of Milwaukee has not seen a World Series championship since 1957. The 1982 Brewers made it the Series, but lost to the St. Louis Cardinals. In their entire history, the Brewers have not won a championship. However, this season the Brewers are on track to finish with the best record in franchise history and could end the city's World Series drought this season.
[pickup_prop id="3163″]
Starting Pitching
There has been much written about the historic seasons that the Milwaukee Brewers' starting pitchers have been having this year. Brandon, Woodruff, Corbin Burnes, and Freddy Peralta could all be aces on any starting staff in baseball. In a best-of-seven playoff series, having three ace-level pitchers could be a major advantage. No other pitching staff in baseball boasted three All-Star starters in 2021.
[pickup_prop id="6415″]
Relief Pitching
In addition to three All-Star starting pitchers, the Brewers have three-time All-Star Josh Hader as their closer. They also have Aaron Ashby, Brad Boxberger and several other good relievers to use out of the pen
[pickup_prop id="8968″]
Mid-Season Acquisitions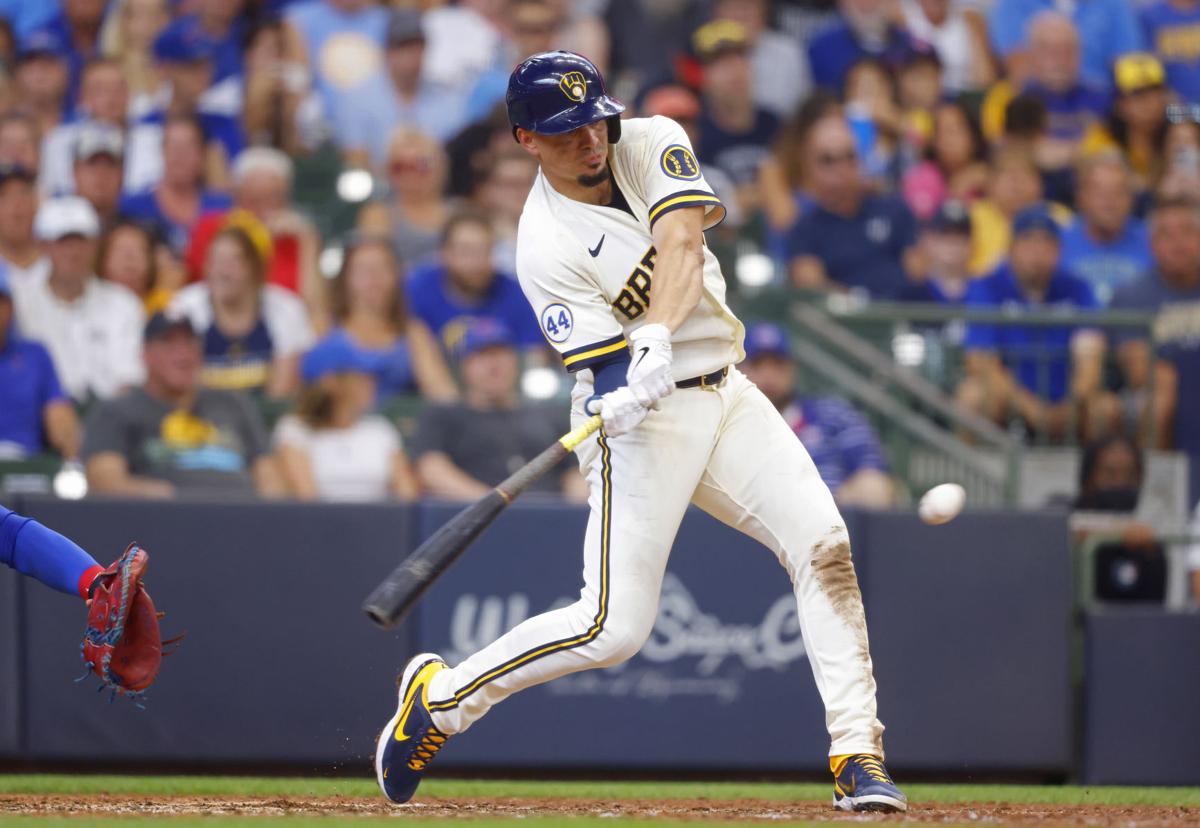 Without a doubt, the Milwaukee Brewers would not be where they are without the wizardry of David Stearns and the front office. Since May, the Brewers have added Willy Adames, Rowdy Tellez, Hunter Strickland, and other various relievers. Adames, especially, has made a major impact on the entire team. Since his first game with them on May 22, the Brewers have the best record in all of baseball. In addition to improving defense at short stop, he has also help Luis Urias blossom at the plate. By doing so, Adames has provided the Brewers with long-term answers at both short stop and third base.
[pickup_prop id="7513″]
Rowdy Tellez has become a cult hero in Milwaukee, much like Daniel Vogelbach did last season. This year, Tellez has brought stability to the first base position. Keston Hiura has been, in a word, disappointing. Travis Shaw got hurt and was eventually released. Vogelbach, too, has missed time with injury though has not been as productive at the plate as he was last year.
[pickup_prop id="9180″]
Throughout the course of the season, much of the Brewers' bullpen was struck with COVID and ended up on the IL. In a series of moves, Milwaukee has been able to field a pen that has allowed them to not miss a beat as they climbed the ranks of the National League. Many of these players came in trades; others of them came from the farm system. In any case, these pitchers, whether they stick with the Brewers or not, have done much to help this team. By the time October hits, Milwaukee will have a healthy bullpen that is just as dominant as its trio of All-Star pitchers.
For More Great Wisconsin Sports Content
Follow me on Twitter at @theotherAdams14 and follow us @WiscoHeroics1 for more great content. Check out our merch page here and use promo code Wisco at check out for $1 off! To read more of our articles and keep up to date on the latest in Wisconsin sports, click here!