It was a strange one-game home stand for the Milwaukee Brewers on Monday night. While the Brewers played at American Family Field against the San Francisco Giants in an upsetting loss, they're back on the road again to face the Pittsburgh Pirates in Pittsburgh. If you recall, the Brewers just faced the Pirates a week ago at home.
This three-game series will be the fourth time Milwaukee has played against Pittsburgh this season. Unfortunately for the crew, half of their losses come thanks to Pittsburgh, so they're looking to switch it up and get back in the win column.
The Pirates are 8-8 overall (third in the NL Central), 4-2 at home. Milwaukee is 10-7 overall (second in the NL Central).  Pittsburgh is coming out of winning a series against the Chicago Cubs, taking three out of four.
Pitching Probabilities
Game 1 (4/26) — MIL: Brandon Woodruff, PIT: Mitch Keller
In 14.2 innings pitched, Brandon Woodruff currently holds a 2-1 record with an ERA of 4.30. One bad outing has hurt his numbers, but since then, he's been dominant. When he last faced Pittsburgh, he only allowed one hit; A hit to former Brewers favorite Daniel Vogelbach. He also only walked two while striking out six.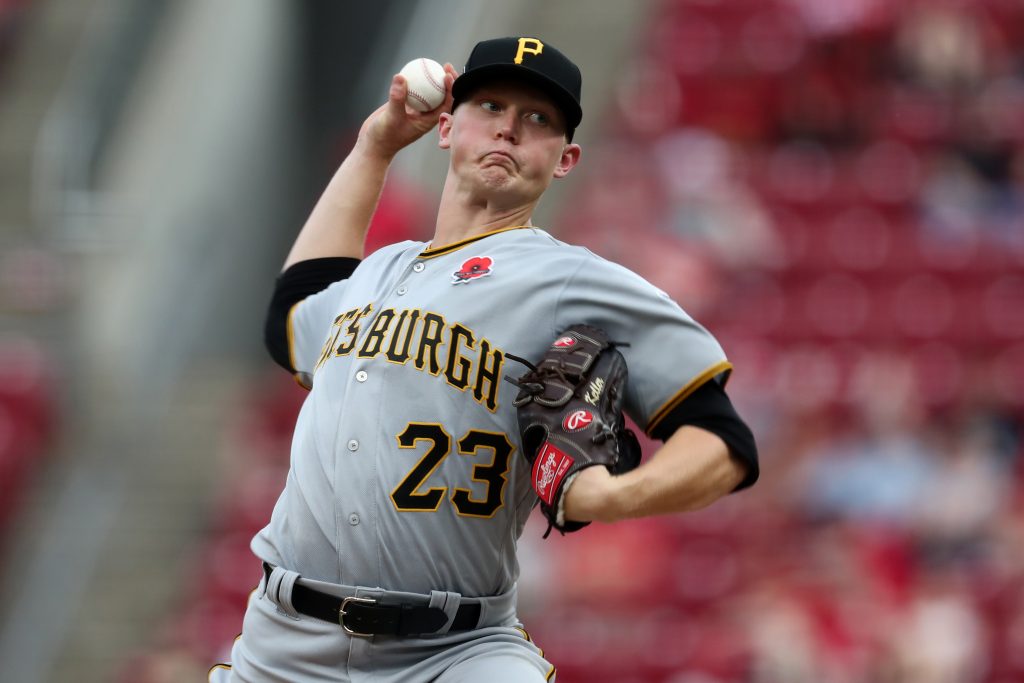 Mitch Keller had arguably one of his best starts when he faced the Brewers last Wednesday. However, it would result in a loss for the Pirates. Over 5 1/3 innings, Keller struck out seven and didn't walk a single batter. Additionally, he only allowed four hits, one being a Rowdy Tellez home run in the second inning. While Keller has had three starts, he holds a 6.23 ERA and 1.69 WHIP over 13 innings of work.
Game 2 (4/27) — MIL: Aaron Ashby, PIT: Bryse Wilson
On the season, Aaron Ashby has only made one starting appearance, making his other three out of the pen. Using the sixth-man rotation style has seemed to work best for Milwaukee as they like to give their starters as extra day of rest. Ashby has 11.1 innings of work with a posted 3.18 ERA; But a worrying 14.8 percent walk rate as he's struggled to fully gain control of his command on the mound. Ashby's start against the St. Louis Cardinals could've been better; Allowing three runs on two hits and walked four walks across four innings of work. Fortunately, none of those runs were earned and tacked on to his numbers.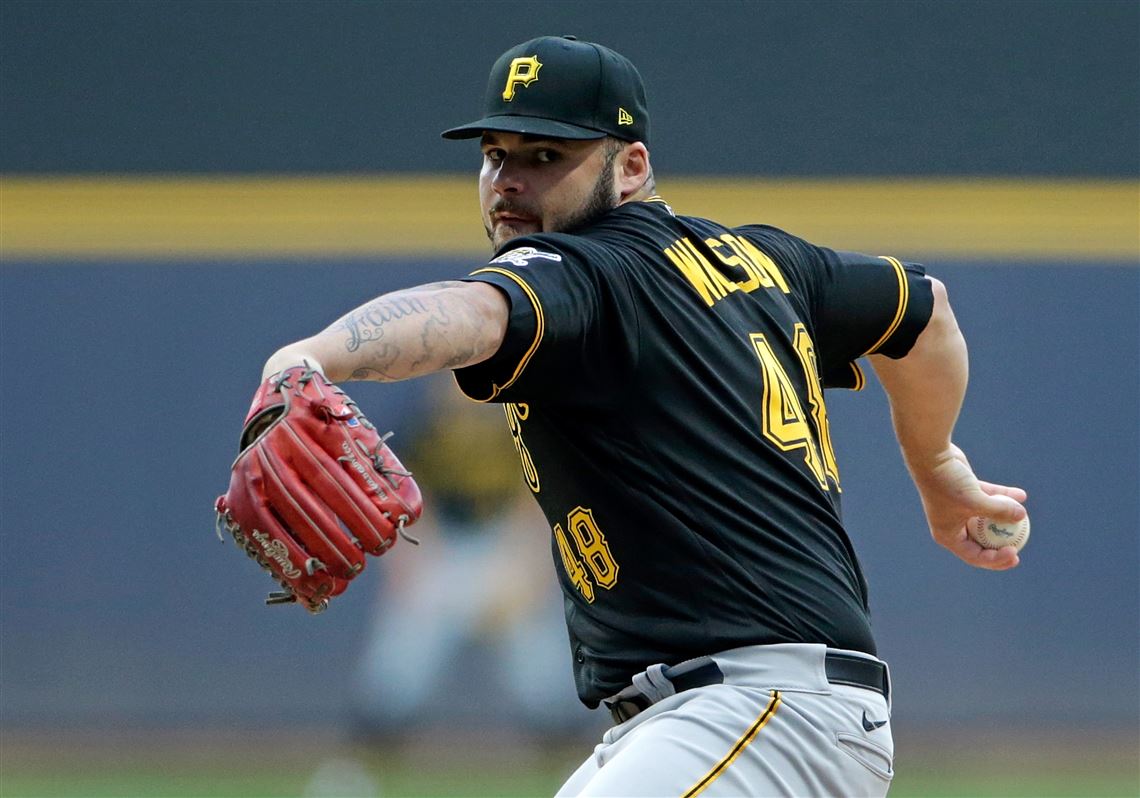 In his last start, Bryse Wilson only pitched three innings. In that short outing, he allowed three runs on three hits, walked four, and only struck out two. It hasn't really been a great start to the season for Wilson as he's had poor command through all three of his starts. He's allowing too much hard contact with the ball and not swinging bats right across the plate.
Game 3 (4/28) — MIL: Freddy Peralta, PIT: Jose Quintana
Freddy Peralta last pitched for Milwaukee on Friday in a loss against the Phillies. While he struck out six, he did not factor in the decision. He issued a walk and allowed two hits in the first inning, then proceeding to be lights out for four frames. There was light coming at the end of the tunnel after he had given up nine runs through seven innings of work in his first two starts. Going into Thursday's contest, Peralta will have a 7.50 ERA.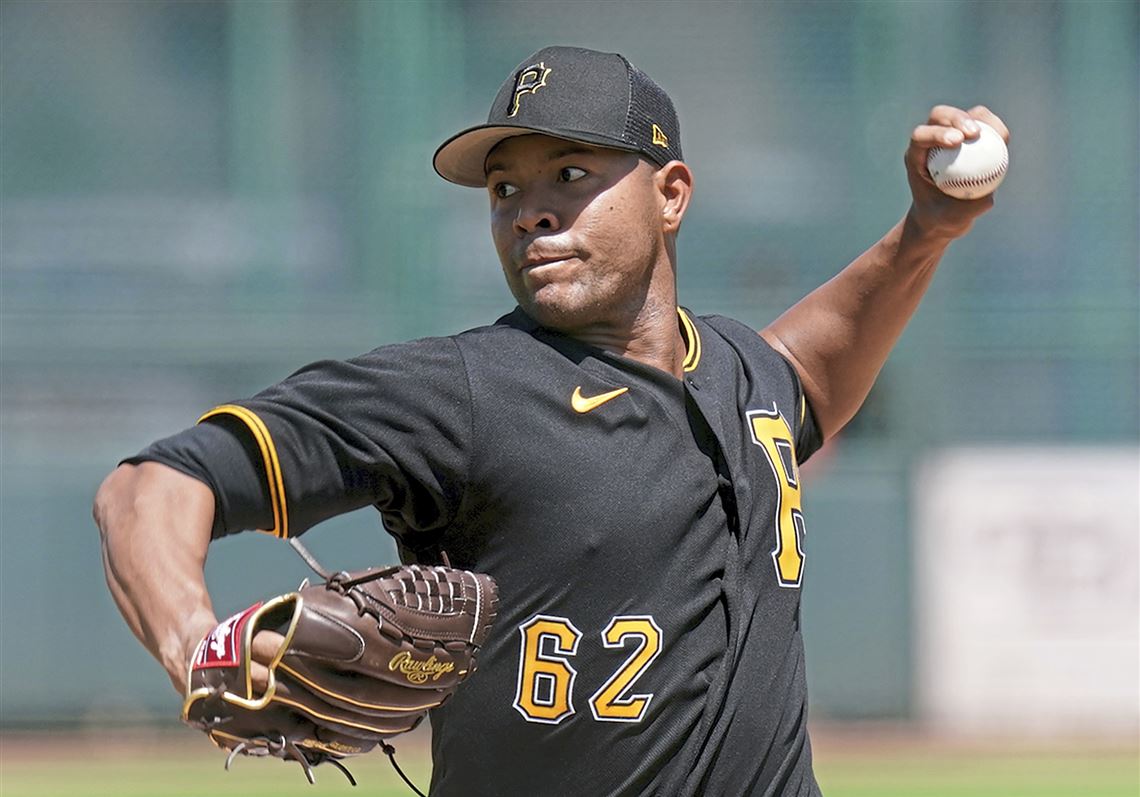 Jose Quintana currently has three starts under his belt this season. His last outing against the Chicago Cubs resulted in a 4-3 victory for the Bucs. Quintana only allowed a pair of runs in the second inning, but struck out three and only walked three in 4.2 innings of work. Probably the best starter in the Pirates' rotation right now, Quintana holds a 3.86 ERA. The Pirates are hoping they can extend his work as they move forward with the season.
Injuries
The Pittsburgh Pirates injury list is piling up. The list is as follows: Josh VanMeter: Day-to-day (illness), Duane Underwood Jr: 10-day IL (hamstring), Greg Allen: 60-day IL (hamstring), Blake Cederlind: 60-day IL (elbow), Max Kranick: 10-Day IL (forearm), and Nick Mears: 60-day IL (elbow).
As for Milwaukee, Luis Urias is finally starting to get some playing time with the Shuckers. This is a promising sign seeing as his return looked a little uncertain for a while. Justin Topa remains on the IL, unsure of his return.
Looking Forward
Tuesday's contest is set with a 5:35 P.M. CST start time. You can catch all the action on Bally Sports Wisconsin starting at 5 P.M. CST.
Follow me on Twitter at @sarahspooon and follow us at @WiSportsHeroics! For all things Wisconsin sports, click here!