Baseball is finally back! The 2022 Milwaukee Brewers take the field Thursday afternoon. They will travel to Chicago to take in their rivals the Cubs. It's a long season in Major League Baseball, but a series win would be a good start. The Brewers are coming off an NL Central title last season and will look to repeat. Here is a preview of the four game series with the Cubs.
Thursday/Saturday Pitching Matchups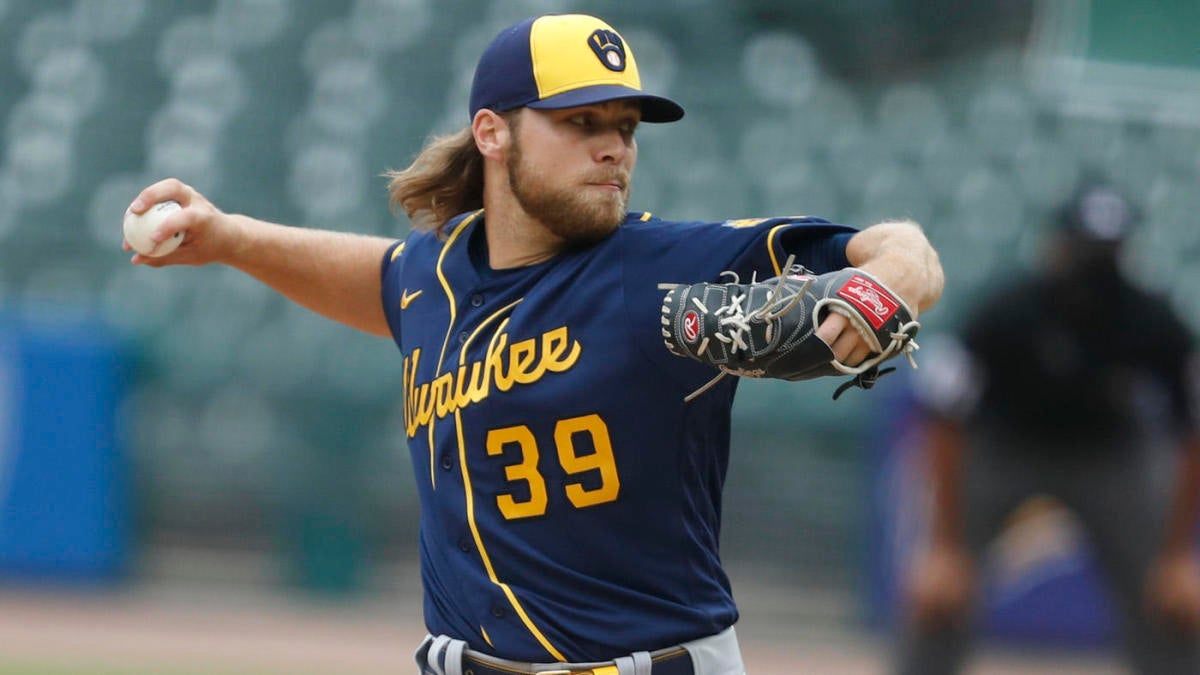 On Opening Day, the Brewers will throw Corbin Burnes. Burnes won the NL Cy Young Award last season and will be looking to have an encore season. His biggest highlight from last season included throwing a combined no-hitter with Josh Hader last season, only the second no hitter in franchise history. Last season, Burnes posted an 11-5 record, a 2.43 ERA, and 234 strikeouts. The Cubs will counter with Kyle Hendricks. Recently, Hendricks has pitched the Brewers really well. He doesn't throw the ball hard. In fact, it would be shocking if he topped 90 MPH. However, he has good stuff and it has confused Brewer hitters as of late.
Freddy Perlata will throw Friday. The Cubs new free agent signing Marcus Stroman will counter. Stroman comes from the New York Mets and is excited to be in Chicago.
Wrigley…I can't wait. @Cubs https://t.co/6QTNHVlQ5h

— Marcus Stroman (@STR0) April 4, 2022
When Stroman is at his best, he will be one of the toughest pitchers in the National League. Freddy Peralta had a great year in 2021 as he went 10-5, a 2.81 ERA, and 195 srikeouts.
New Brewer Hitting Coaches
One of the first things the Brewers did at the end of the 2021 season was fire hitting coach Andy Haines. It was a necessary move as the Brewers only scored six runs in the NLDS series against the Braves. The hitting let the pitching staff down most of last season.
The Brewers hired not one but co-hitting coaches. Connor Dawson and Ozzie Timmins will head up the hitting department. It's this simple/; If the Brewers have an average slightly above average year with their bats, this team will win a lot of games and play deep in October. It was awful the last few year under Haines. Something had to change and I'm glad it did.
[pickup_prop id="22759″]
Keston Hiura is one player that has seemed to benefit from the new change. After a really rough 2020 and 2021 seasons, Hiura is having a great spring and it coming back to his 2019 version. When he's hitting well, it only make this lineup more dangerous.
Weather Conditions
The weather conditions are unpredictable and brutal in Chicago in April. With Opening day already in question because of rain in the forecast, how the Brewers respond in cold weather will be key. The ball doesn't travel far in the cold so base-running and clean defense will be a massive part of this series.
Pitching is also key in a series like this. The Brewers have a big advantage on the mound with three Cy Young candidates, Devin Williams, and Josh Hader, the best closer in baseball.
Everything on paper says a Brewers series win. The Cubs fans are one of the loudest in the league, making it a good homefield advantage. I'll stay on the conservative side and say series tie, but don't be shocked if the Brewers take three in Wrigley to open the season.
Follow me on Twitter @DylanBuboltz and follow us @WiSportsHeroics for more great content. To read more of our articles and keep up to date on the latest in Wisconsin sports, click here! Also, check out our merch store for some amazing WSH merchandise!