The Milwaukee Brewers, at one point, had one of the best farm systems in baseball.  Indeed, the Brewers drafted and developed stars like Prince Fielder, Ryan Braun, Rickie Weeks, Yovanni Gallardo, and Lorenzo Cain.  However, over the years, the farm system has fallen to the bottom ranks of baseball, with few prospects reaching star potential.  There is, though, hope on the horizon, especially with the top nine prospects in the Brewers' system.  Here, we begin a breakdown of these prospects and when fans can expect to see them in Milwaukee.  Be sure to check back every day for a new prospect spotlight.
*Note: These prospects are ranked based off of Keith Law's rankings in his recent article for The Athletic
Prospect #9- LHP Aaron Ashby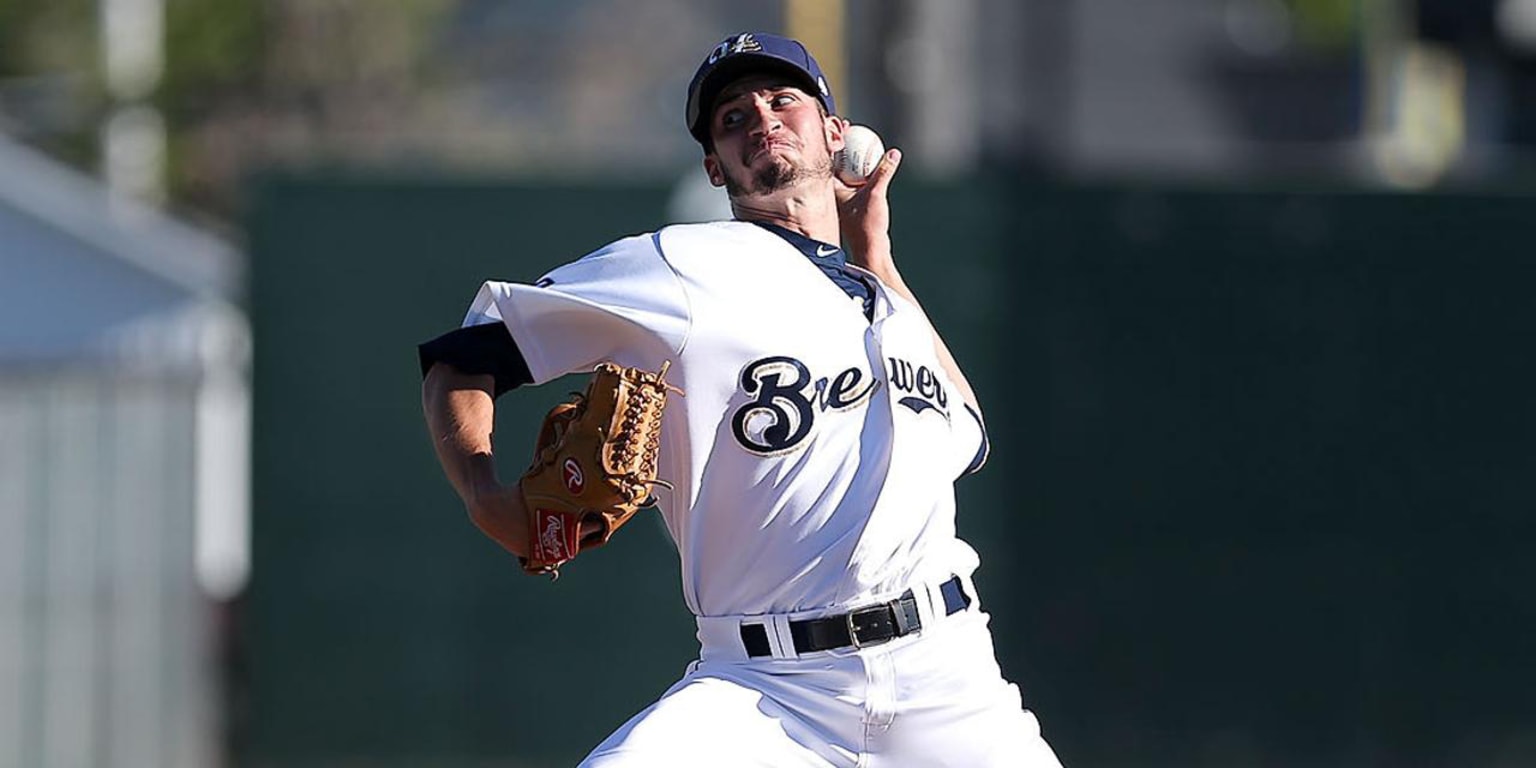 Aaron Ashby is a young left-handed pitcher in the lower levels of the Brewers' farm system.  Ashby boasts an ever-improving fastball and multiple breaking pitches that all miss a lot of bats.  In two minor league seasons, Ashby has a 7-13 record with a 3.53 ERA and 1.29 WHIP.  Additionally, in 37 games (33 starts), he has only given up nine home runs and has struck out 201 batters.
Ashby's weakness, though, is his control.  He routinely racks up high pitch counts and has a 2.61 strikeout to walk ratio.  In other words, he also walks too many batters.  He does, though, show great promise, especially as a left-handed pitcher.  Scouts predict that he will be either and "five and dive" pitcher or middle reliever.  A "five and dive" starter is a pitcher who rarely pitches more than five innings before needing relief (a la Brett Anderson).
Despite the development that still needs to happen, the Brewers and scouts believe it will happen quickly.  In fact, many have him as a possible call-up candidate THIS season.
For More Thoughts on Aaron Ashby
Here at Wisconsin Sports Heroics, we have a great group of podcasts that cover all of your favorite Wisconsin sports.  One of these is The Nasty Nine, a Brewers/Nashville Sounds podcast.  On our latest episode, we broke down the top nine prospects according to Keith Law.  You can listen to our complete analysis here.
[pickup_prop id="3074″]
For More Great Wisconsin Sports Content
Follow me on Twitter at @theotherAdams14 and follow us @WiscoHeroics1for more great content. To read more of our articles and keep up to date on the latest in Wisconsin sports, click here!