The front office has already begun planning out ways to improve going into next season. President of Baseball Operations David Stearns and Senior VP and GM Matt Arnold are extremely good at planning ahead and for the unexpected.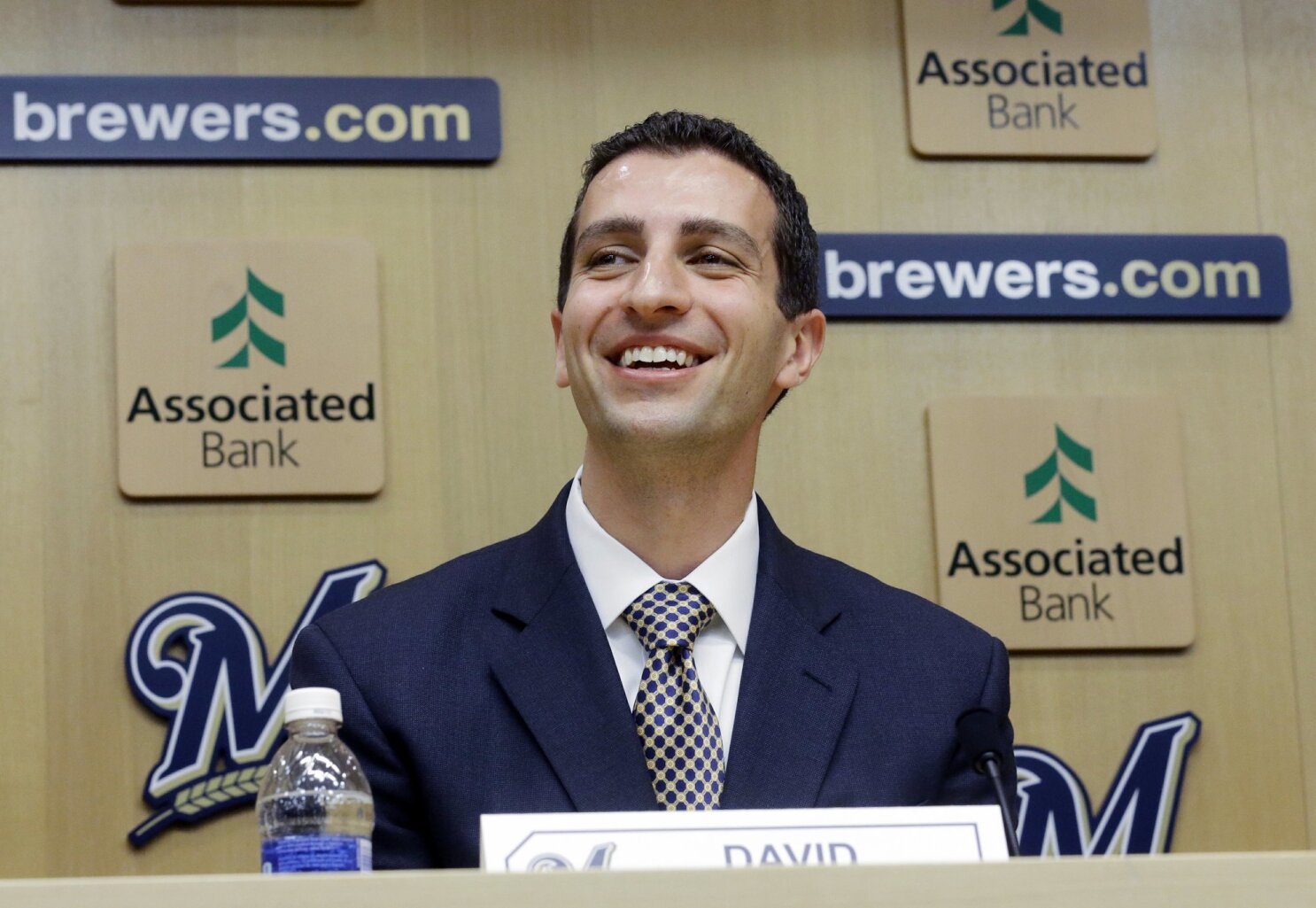 However, in addition to being good at preparing for every scenario, they're also extremely good at keeping their cards close to their chest. Rarely ever do rumors leak from the Brewers front office. That's why Brewers fans often have to do their own research on who would be a good fit in order to make solid guesses at who the Brewers might bring in.
In another article, the great Sarah Witherspoon highlighted three internal free agents the Brewers should retain this offseason.
I'll be taking a look at three realistic potential free agents the Brewers should go after, and three the Brewers should avoid.
The Free Agents to Avoid
1.) Big Name Shortstops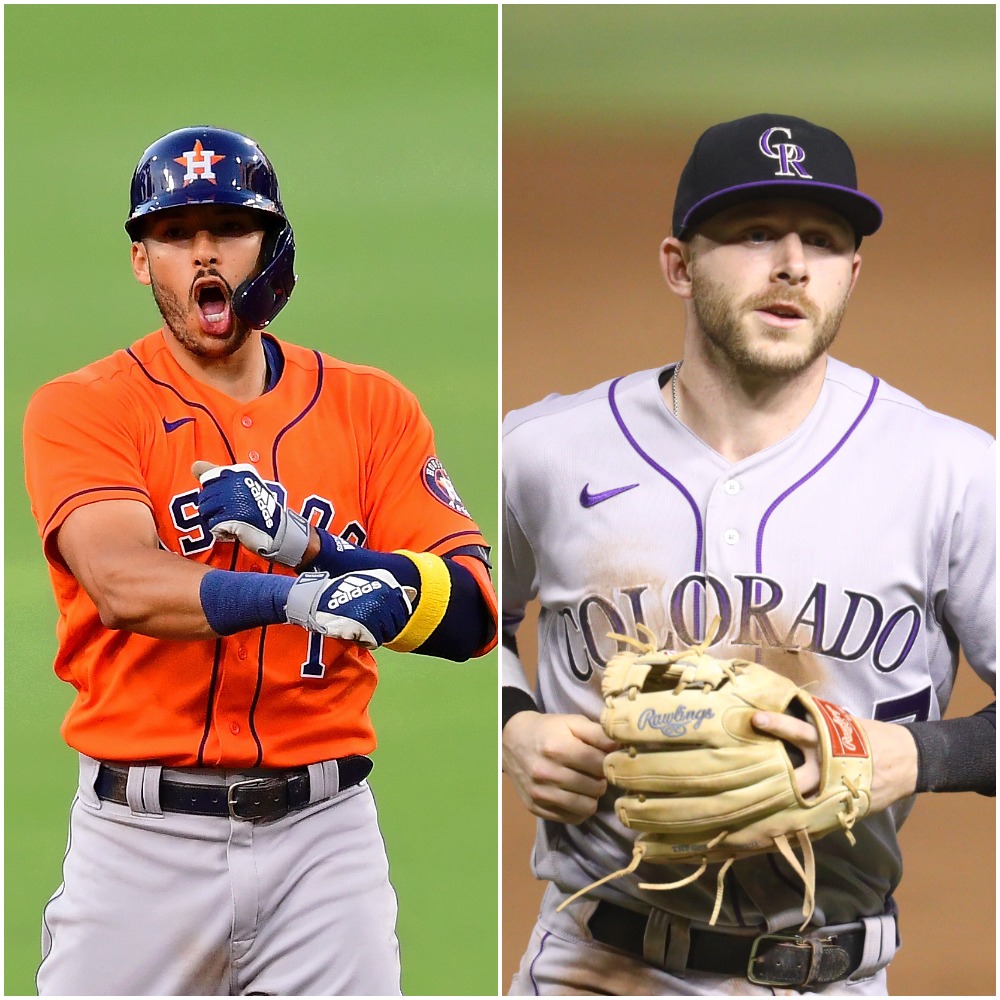 Going into the 2021 Season, the shortstop position was one of the biggest question marks for the Brewers. However, after trading for Willy Adames, and getting a huge boost in production from Luis Urias, the Brewers seem set on the left side of the infield. Of course, the year the Brewers don't need a shortstop is the same year the free-agent shortstop class is insanely deep. With big names like Trevor Story, Carlos Correa, and Javy Baez saturating the market, a big-name shortstop will likely become available for a team like the Brewers who are looking to add key pieces to an already talented playoff team.
Stearns and Arnold have to stick with the guys they've got and avoid spending big on a position that is already set for this team. Big names sell tickets, but the Brewers should look for those big names at other positions.
2.) Older Pitchers
The Brewers have arguably had the best starting rotation in all of baseball for the entire 2021 season. Highlighted by Brandon Woodruff, Corbin Burnes, and Freddy Peralta, the Brew Crew have been lucky enough to get surprise production from Adrian Houser, Eric Lauer, and rookie Aaron Ashby in the final few months of the season. This is an encouraging sign for the Brewers as they have control of all of these pitchers for the next few seasons.
Given these facts, the Brewers should avoid the older big-name arms in the free-agent market this offseason. Some of the biggest names are Max Scherzer, Justin Verlander, and Clayton Kershaw. While it's true that all of these arms are likely headed to Cooperstown within the next decade, that doesn't mean they're worth the big price tag. The Brewers again have to stick with the guys they've got and trust that guys like Houser, Lauer, and Ashby will develop into reliable young studs going into the 2022 season.
3.) Aging Corner Infielders
The final type of free agent the Brewers need to avoid is arguably the most tempting. Some of the biggest holes during the 2021 season came at first and third base. Before Urias began consistently generating solid production and the Brewers picked up Rowdy Tellez, the Brewers often had to rely on players like Pablo Reyes and Travis Shaw to fill the void.
This year's free-agent class includes some really intriguing names at first and third base; including Freddie Freeman, Brandon Belt, Anthony Rizzo, and Kris Byrant. However, the Brewers need to avoid spending big on these names, unless they can include some team-friendly options and clauses. There's no need to commit to an aging corner infielder on a long-term deal when there is an opportunity to re-sign Eduardo Escobar and continue developing Urias at third.
Free Agents to Go After
1.) Michael Lorenzen, Relief Pitcher and Outfielder
In 2021, the Brewers yet again had one of the most impressive bullpens in all of baseball. Headlined by All-Star closer Josh Hader, the Brewers bullpen has gotten consistent production from unlikely players like Hunter Strickland, Jake Cousins, and Brad Boxberger. The Brewers know better than anyone that bullpen production doesn't always carry over season to season. Reigning Rookie of the Year and NL Reliever of the Year Devin Williams hit a roadblock to start the 2021 season and has been playing catch-up all season long.
Looking to the 2022 season, it is unlikely that all of the unlikely heroes of the 2021 season will maintain their success. That's why the Brewers should look at bringing in Michael Lorenzen, who will be an unrestricted free agent for the first time this offseason. Lorenzen has been with the Reds for the last seven seasons and has found some success as a two-way player. One thing the Brewers absolutely love is versatility. Lorenzen's hitting ability gives Counsell the option to keep him in for multiple innings, and the Brewers pitching lab should help refine his mechanics so he is able to further develop into a legitimate late-game option.
2.) Jorge Soler, Outfielder
The Brewers already have solid depth in the outfield, and they added on to it by bringing in Jackie Bradley Jr last offseason. However, JBJ has yet to produce any bit of consistency at the plate other than striking out. That combined with Avi Garcia potentially cashing in on a big payday this winter, and Lorenzo Cain getting older, the Brewers might need to start exploring external options.
Jorge Soler is a huge power bat that has found success on multiple teams in his short career. Being only 28 years old, Soler could be given a two or three-year contract by the Brewers to help add to their inconsistent offense. Given that Yelich can return to at least half of what he was playing like during his MVP season, a batting order highlighted by Adames, Yelich, Soler, and Narvaez would be huge alongside the outstanding Brewers pitching staff.
3.) Nelson Cruz, Outfielder
The Milwaukee Brewers might not be interested in any long-term deals this winter, and that's okay. They will eventually have to find the money to extend Woodruff, Burnes, and Hader, and the plan might be to reduce payroll in other areas in order to set aside cash for those pitchers. However, they can afford to sign a few key pieces to one-year deals in order to bolster a 2022 playoff run.
One of the most intriguing names that would be interested in a one-year deal with a competitive team is Nelson Cruz. The 41-year-old began his career in Milwaukee in 2005, and what a storybook ending it would be if he came back all these years later to help the Brewers make a run at the World Series. Cruz has sustained a powerful bat for well over a decade and has shown that he's not ready to slow down. Assuming the Rays don't re-sign him this winter, Cruz would be a great power bat that could platoon with Cain as they both will need days off as they get older.
What to Expect
Just like every offseason with Stearns at the helm, don't expect any rumors to be flying around Milwaukee this winter. The Brewers will likely stay quiet until right before they're ready to finalize a deal. I don't expect any big-name players to sign with the Brewers until after the winter meetings, but if the free-agent pool plays out correctly, Stearns will have a lot of options to explore.
Follow me on Twitter at @BJarumbo and follow @WiSportsHeroics as well for more great Wisconsin sports content! To keep up to date on the latest in Wisconsin Sports click here!