Tragedy struck Waukesha, Wisconsin on November 21st, 2021 when a driver plowed through the Waukesha Christmas Parade. Six innocent lives were taken, and 62 others were injured in the attack.
Following the horrible tragedy, the community of Waukesha came together and stood tall. The news spread around the country of this community's courage in the face of tragedy. Millions of people showed their support through online messages, written letters, and monetary donations to the victims' families. This example of how communities can unite to support each other following a tragedy is a reminder that we as humans are stronger together.
United For Waukesha Charity Event
On December 22nd, the 3rd Street Market Hall will be hosting a charity event for those impacted by the Waukesha tragedy. Tickets are $100 per guest and all proceeds will go to the United for Waukesha Fund.
Here are the perks of attending the event:
Financially support the United for Waukesha Fund.
Treated to food from 9 to 15 different food stations.
Receive two free drink tickets per guest.
Special Appearance from Former Brewers Catcher Jonathan Lucroy.
Why Will Jonathan Lucroy be Attending?
Jonathan Lucroy played for the Milwaukee Brewers from 2010 to 2016. During the time he played for the Brewers, Lucroy and his family lived in nearby Waukesha, Wisconsin.
As a result, the Waukesha tragedy hit close to home for Lucroy.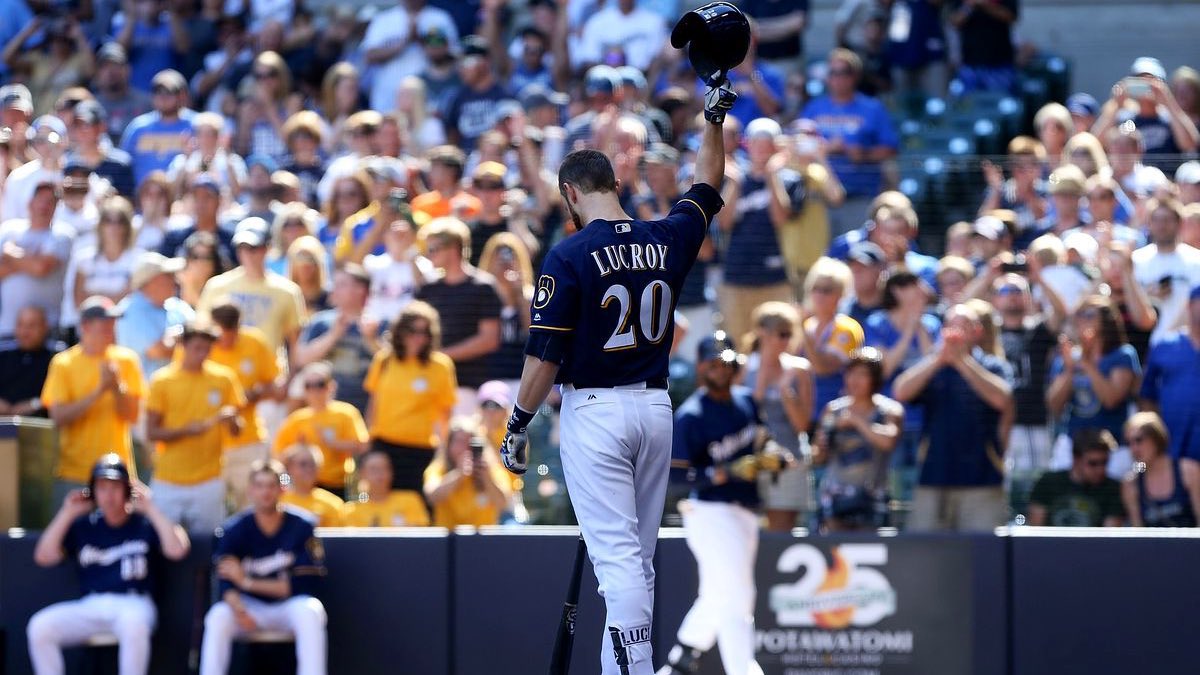 In a recent interview, Lucroy said "My wife and I got married here. My daughter was born here. This city means a lot to me. Hearing about the tragedy in Waukesha made me want to support the families that were affected. I want to start making a difference for the area that made me who I am today."
As a fan favorite in his time with the Brewers, Lucroy won over the hearts of baseball fans in Milwaukee. With their iconic "Luuuuuc" every time he stepped to the plate, Brewers fans made sure Jonathan knew how much they loved him.
Ever since leaving, Lucroy has longed to spend more time in the city he called home for seven years. Even though he has returned to Milwaukee as a player on various opposing teams, this will be the first major community appearance Lucroy has made since he was traded in 2016.
When asked how special it is that Lucroy wants to help, 3rd Street Market Hall co-owner Omar Shaikh said "I'm glad he [Lucroy] wants to support United For Waukesha. It shows how much the Brewers community means to him. His commitment means a lot."
If you are financially capable, please consider attending this event to support those impacted by the Waukesha tragedy. If you cannot attend, please consider donating to the United for Waukesha Community Fund through this link.
For More Great Content:
Follow me on Twitter at @BJarumbo and follow @WiSportsHeroics as well for more great Wisconsin sports content! To keep up to date on the latest in Wisconsin Sports, click here!