With the 63rd pick in the 2022 MLB Draft, The Milwaukee Brewers have selected RHP Jacob Misiorowski. The Chowder College righty stands at six foot seven and 190 pounds. Misiorowski currently only throws two pitches; a fastball and a slider. He has had some command issues in the past, but has amazing spin on both of his pitches. Misiorowski put up impressive numbers with Chowder in 2022, pitching to 2.72 ERA and 16.1 K/9 in 15 starts. His 136 strikeouts puts him with the third most strikeouts in the NCJAA.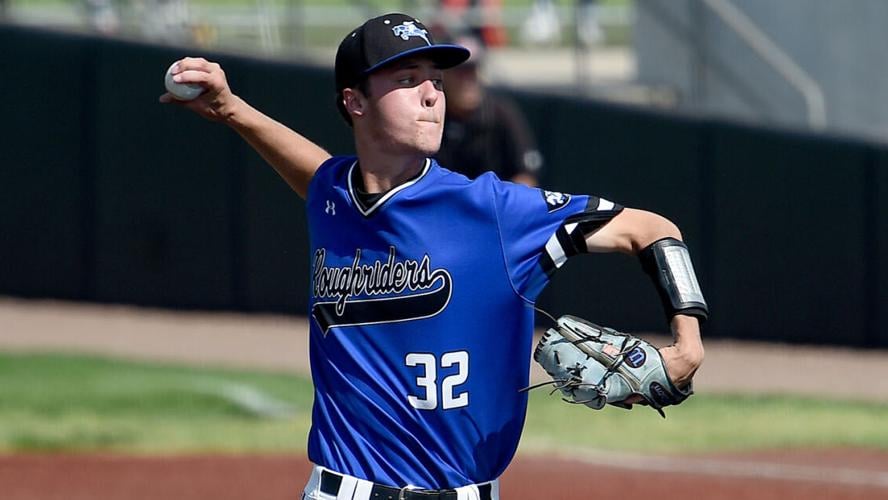 With only two pitches, there is a risk that Misiorowski turns out to be a relief pitcher in the major leagues. With a fastball that hits triple digits and movement on his slider, he would profile more as a closer than a middle relief arm. The Brewers development team is hoping to add a third pitch to his mix to improve his chances of being a starter.
Misiorowski has committed to play baseball for LSU next year, but the Brewers believe they can sign him away. The organization went under slot in the first round to have the money draw him away from LSU. It is not the first time the Brewers took a Crowder pitcher, as the team took rookie Aaron Ashby in 2018.
The Milwaukee Brewers have produced many great pitchers in recent years. Right handers Brandon Woodruff and Corbin Burnes both finished in the top five of 2021 NY C.Y. Young voting. Misiorowski has some of the most upside in the draft. If the Brewers can tap into it, he will be one of the biggest steals in the draft.