The Milwaukee Brewers have been fortunate to see many great players don their uniform. So far in this series, I have highlight the best players to wear numbers one through five, six through ten, and 11-15. Throughout this process, there have been quite a few hard decisions to make between players. Today's task, though, was quite easy, as some absolute Milwaukee legends have donned numbers 16-20 (with the exception of 18, but we'll get to that).
#16- Sixto Lezcano (1975-1980)
Sixto Lezcano played for the Milwaukee Brewers for seven seasons. During that time, he hit .275/.354/.452 with 102 home runs and 374 RBI. His best season was easily 1979. That year, he hit .321/.414/.573 with 28 home runs and 101 RBI. He finished 15th in MVP voting that year and won a Gold Glove.
After the 1980 season, Lezcano was traded to the St. Louis Cardinals along with David Green, Dave LaPoint, and Larry Sorensen. In return, the Brewers received Ted Simmons, Pete Vuckovich, and Rollie Fingers.
Sixto Lezcano was one of the first players honored with a spot on the Milwaukee Brewers Wall of Honor.
Honorable Mentions: Pat Listach, Aramis Ramirez, Kolten Wong
#17- Jim Gantner (1978-1992)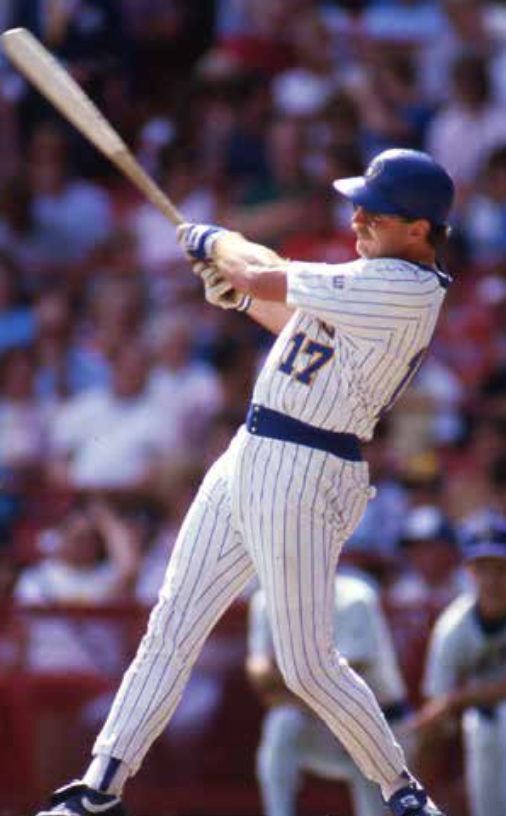 As if there was any question of who is the greatest player to wear number 17 for the Brewers. Jim Gantner played his entire 17-year Milwaukee Brewers. In that time, Gantner hit .274/.319/.351 with 1,696 hits, 568 RBI, and 726 runs scored.
While Gantner never made an All-Star team or won any major awards, he was as consistent a player as any team could ask for, especially over a near two-decade span. For that reason, Gantner's number 17 is unofficially retired by the club. So far, the only players with their numbers officially retired are members of the Baseball Hall of Fame. Makes you wonder if the Brewers will ever retire Ryan Braun's number.
#18- Khris Davis (2013-2015)
I am seriously hopeful that I can put Keston Hiura here sooner rather than later. As of now, Hiura is tearing up Spring Training 2022 and appears to finally be back on track. However, he has yet to earn the title of greatest Brewers player to wear number 18. As it turns out, not many have. In fact, so many have worn it and been disappointing that I was forced to go with Khris Davis, who was not bad at all, but was better with Oakland.
Khris Davis played left field for the Milwaukee Brewers for three seasons. During that time, he hit .250/.315/.494 with 60 home runs and 162 RBI. 2015 was hit best season, when he hit .247/.323/.505 with 27 home runs and 66 RBI. It was the first of four consecutive seasons in which Davis would hit exactly .247.
After the the 2015 season, Khris Davis was traded to the Oakland Athletics for Bubba Derby and Jacob Nottingham. (Nottingham just had a rule named after him in the new CBA, by the way.) Davis is currently a free agent after spending 2021 with the Athletics and Texas Rangers.
Honorable Mention: Jason Kendall, Mike Moustakas (for half a season), not Eric Sogard
#19- Robin Yount (1974-1993)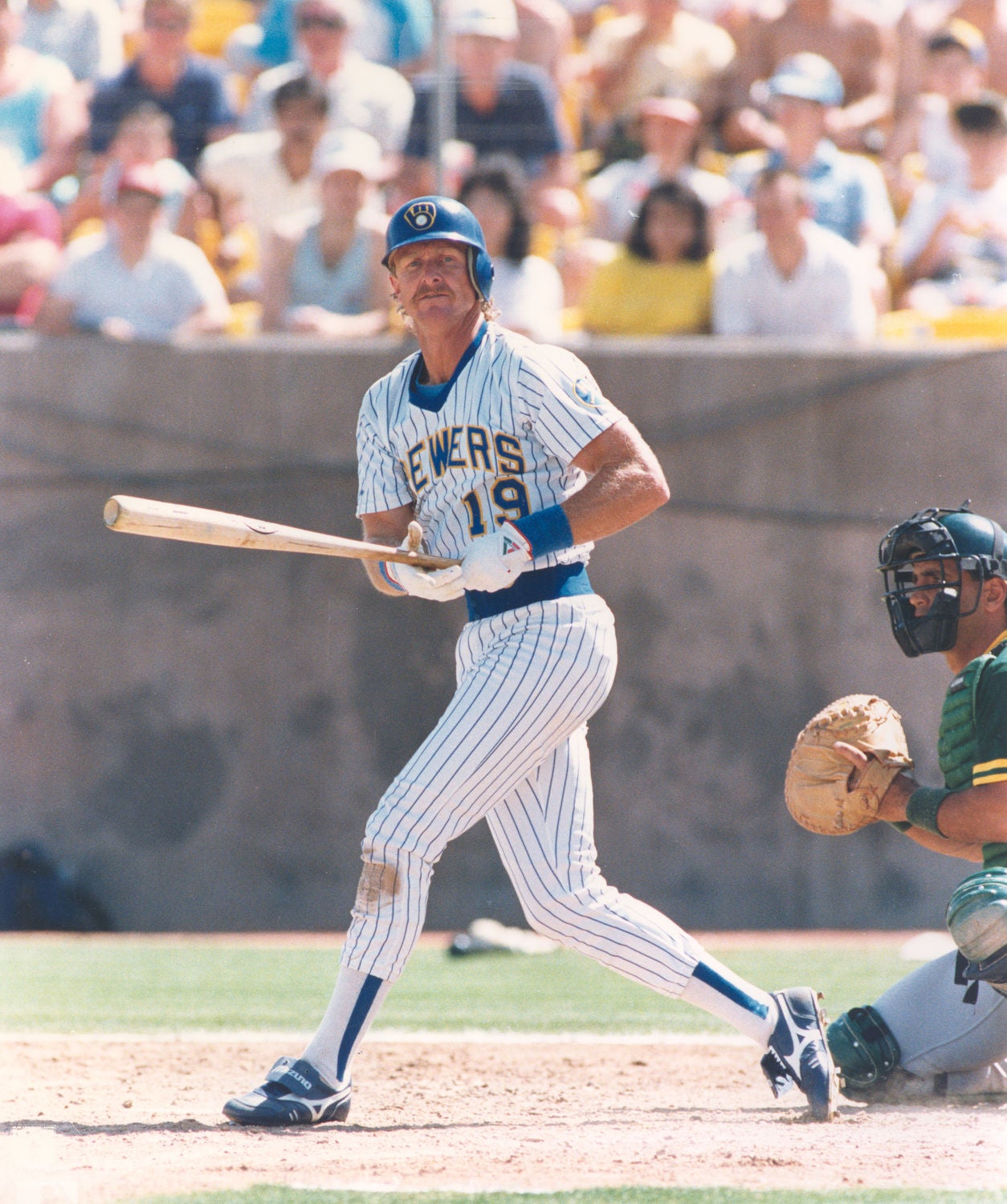 This, of course, is the easiest decision for our list. No one can think about the Milwaukee Brewers without thinking of Robin Yount, the greatest player to put on a Brewers uniform, period. In 20 seasons with the Crew, Yount hit .285/.342/.430 with 3,142 hits, 251 home runs, and 1,406 RBI. He is still the team's all-time leader in hits, WAR, games played, runs, doubles, triples, total bases, walks, and sacrifice flies.
Of course, Robin Yount is one of the few players in Major League history to win a MVP Award at two different positions. In 1982, Yount won his first MVP while hitting .331/.379/.578 with 29 home runs and 114 RBI. He also hit a league-leading 46 doubles, which are part of his league-leading 210 hits. He also won the Gold Glove and Silver Slugger at short stop that season.
In 1989, Yount won his second-career MVP, this time as a center fielder. That season, he hit .318/.384/.511 with 21 home runs and 103 RBI. Unlike his first MVP season, Yount was not named to the All-Star game that year.
Honorable Mention: Are you kidding me?
#20- Gorman Thomas (1978-1983, 1986)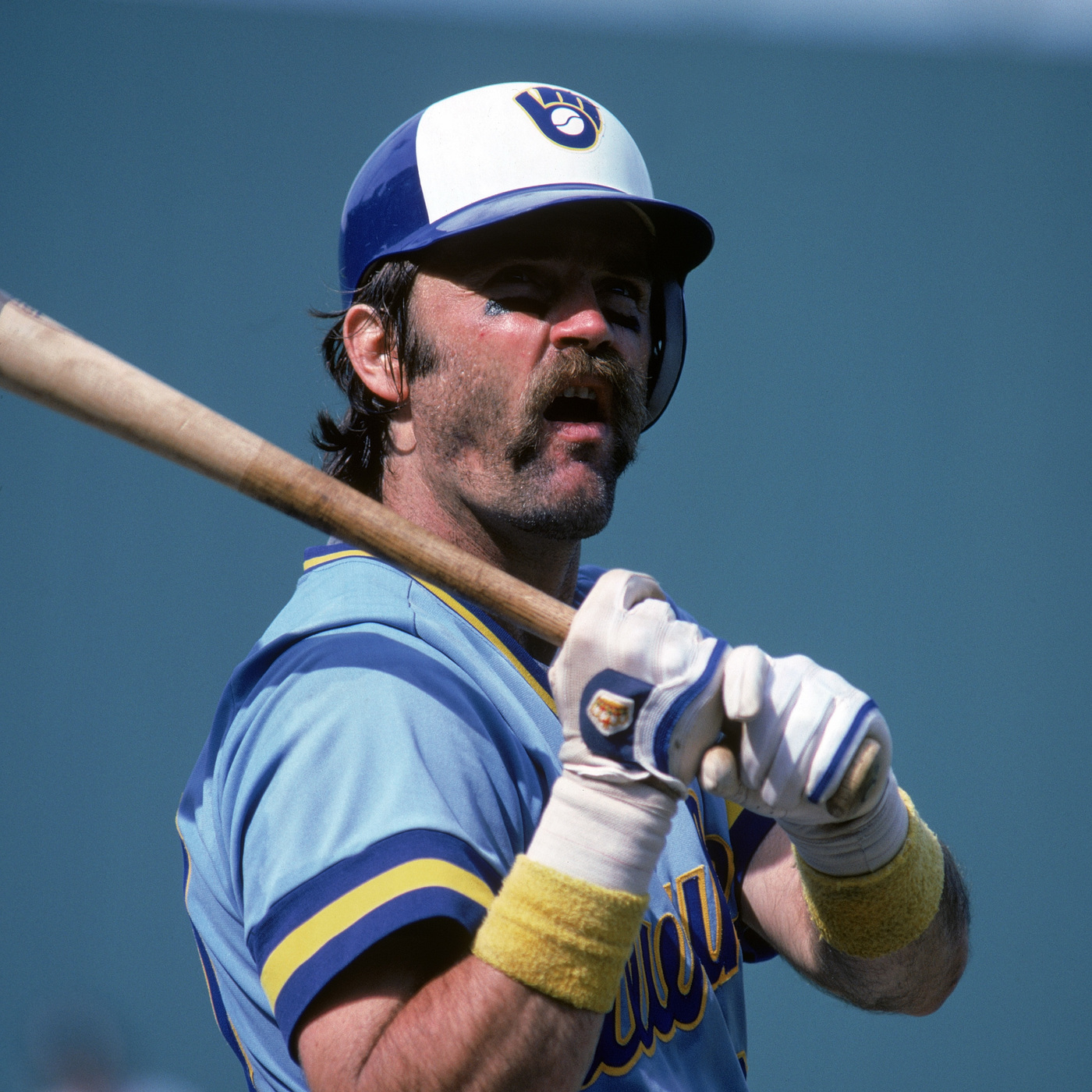 Gorman Thomas played for the Milwaukee Brewers from 1973-1983, and again in 1986. He wore the number 20 from 1978-1983 and again in '86. His best seasons with the Brewers certainly came while wearing the number 20. From 1978-1983, Thomas hit .239/.334/.483 with 197 and 560 RBI. He led the American League in home runs twice during that span. He a then-franchise record 45 in 1979 and 39 in 1982.
Jonathan Lucroy and Jeremy Burnitz were excellent candidates for the greatest Brewers player to wear number 20. However, there was no other player who embodied Milwaukee sports quite like Gorman Thomas, especially in the era in which he played.
Honorable Mention: Jonathan Lucroy, Jeremy Burnitz
For More Great Wisconsin Sports Content
Follow me on Twitter at @theotherRobin19 and follow us @WiSportsHeroics for more great content. To read more of our articles and keep up to date on the latest in Wisconsin sports, click here! Also, check out our merch store for some amazing WSH merchandise!