The Milwaukee Brewers dropped their second game in row 3-0 in Atlanta. They now trail the Atlanta Braves 2-1 in the best of five series. If the Brewers are to advance in the playoffs, they will need to win each of the next two games in order to do so. As Milwaukee and their fans look ahead to Game Four, here are three takeaways from their latest loss.
They Have the Starting Pitching to Win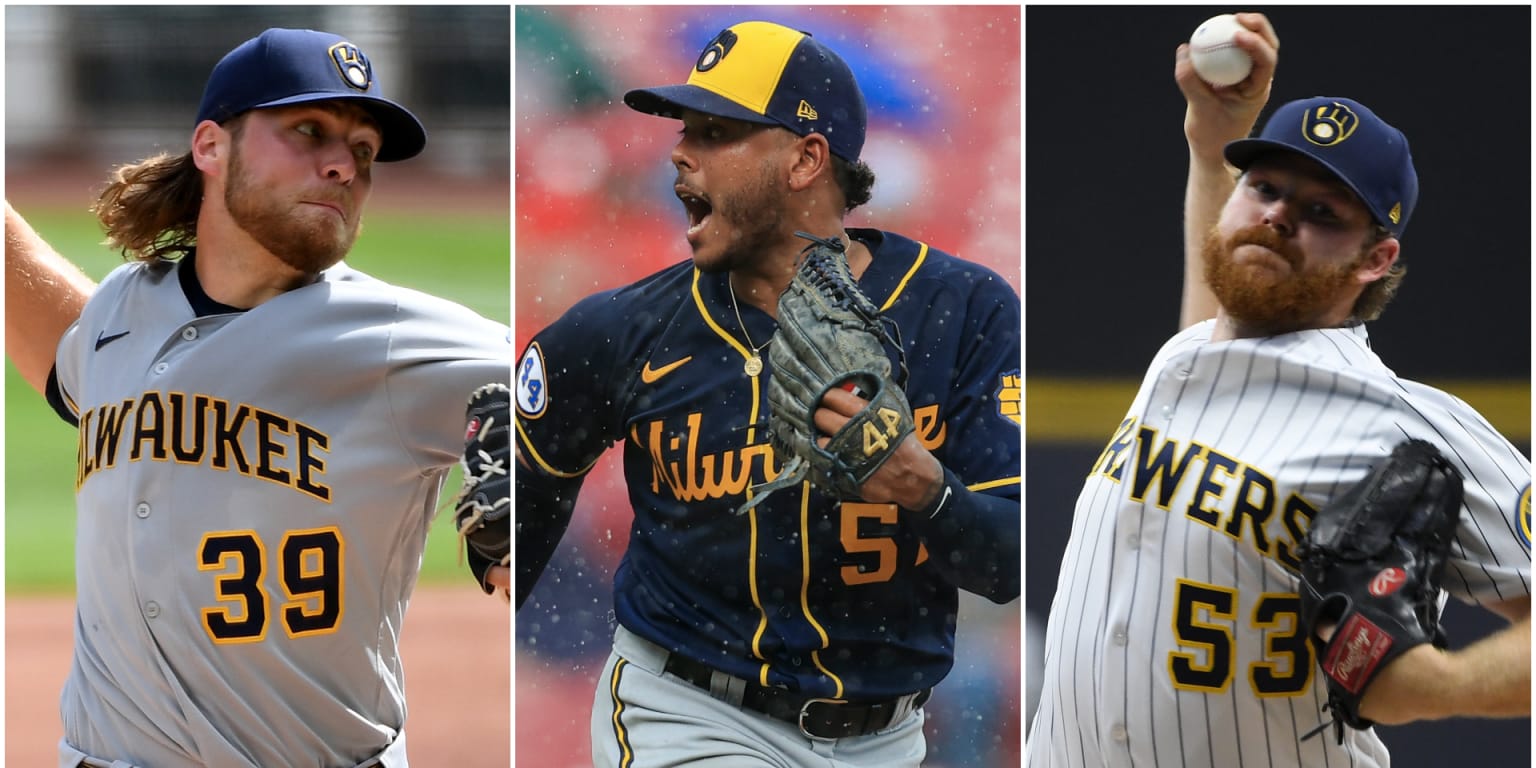 Freddy Peralta was pulled after four innings today. This was not because of a high pitch count or poor play. Rather, he was pulled because the Brewers had runners in scoring position with less than two outs. Freddy finished the day with 57 pitches, no runs allowed, three hits given up, and five strikeouts. He even pitched well enough to garner some praise from Hall of Famer, Pedro Martinez:
I love Freddy Peralta. He possesses a very powerful four seam fastball, and nasty slider, he's going to be aggressive in the strike zone and he's not intimidated by any situation. I think he has the make up to be a big league pitcher for a very long time

— Pedro Martinez (@45PedroMartinez) October 11, 2021
Of course, the decision to pull him will be debated for a long time by fans. However, given how anemic the offense has been, it is hard to blame Craig Counsell for trying to get some runs.
In Game Four, the Brewers will undoubtedly turn to their ace, Corbin Burnes. In his previous start, Burnes became just the second Brewers pitcher ever to go six innings without allowing a run in the postseason. If the Brewers were to win Game Four, they would turn to Brandon Woodruff back home in Milwaukee to clinch the series. Woodruff pitched well in Game Two, but the Brewers failed to give him any run support.
The bottom line is this: if the Brewers can even squeeze just three runs across, their pitching is good enough for that to be enough. Which leads us to the next of our three takeaways.
The Offense Is in Trouble
Even in the Brewers' Game One win, runs were hard to come by. The only real threat the Brewers made was on the Randy Tellez two-run bomb. Of course, the Brewers failed to score any runs in Games Two or Three. Milwaukee has had a streaky offense all season long, but this is the worst time to hit a cold streak.
It all starts with Kolten Wong. While Wong is not the only player struggling, he is the leadoff hitter. The offense produces much better when he is getting on base.
#Brewers go down in order in the third. Kolten Wong 0 for 2 today and 1 for 10 in series. Offense rarely does much if he doesn't ignite it. You can look it up. He had .939 OPS in victories he played in and .583 OPS in losses he played in.

— Tom (@Haudricourt) October 11, 2021
Among other struggling players are Christian Yelich and Avisail Garcia. For Yelich, this is, unfortunately, an ongoing story, ever since he hurt his knee. Garcia, on the other hand, may find himself playing elsewhere if he fails to produce in the playoffs.
What might have been the most frustrating aspect of the offense today was the baserunning. Luis Urias had two opportunities to advance and/or score, but waited for a ground ball to third base to try to score. He is a young player, and he will learn from this. However, the Brewers could have gone into the fifth inning with the lead instead of a 0-0 tie. Who know how that might have changed things?
Stop Pitching to Joc Pederson
There have been several known Brewers' killers over the years, and this year, especially this postseason, it is Joc Pederson. In Game One, he accounted for the Braves' lone run with a solo home run. In Game Two, he had another pinch hit. Today, Pederson hit a pinch-hit three-run home run, which were the only runs in the game.
The Brewers' pitchers, as mentioned, have been great in this series. However, maybe walking Pederson would be the wise move from now on.
[pickup_prop id="12553″]
For More Great Wisconsin Sports Content
Follow me on Twitter at @theotherAdams14 and follow us @WiSportsHeroics for more great content. To read more of our articles and keep up to date on the latest in Wisconsin sports, click here!