The Milwaukee Brewers end their regular season as the NL Central Division Champions. They will face the Atlanta Braves in a best-of-five game series starting on Friday, October 8. Without a doubt, this has been one of the best and most exciting seasons in recent memory for the Brewers and their fans. As we reflect back on the journey that got the team to this point, we highlight three studs and duds of the regular season.
Three Studs
Corbin Burnes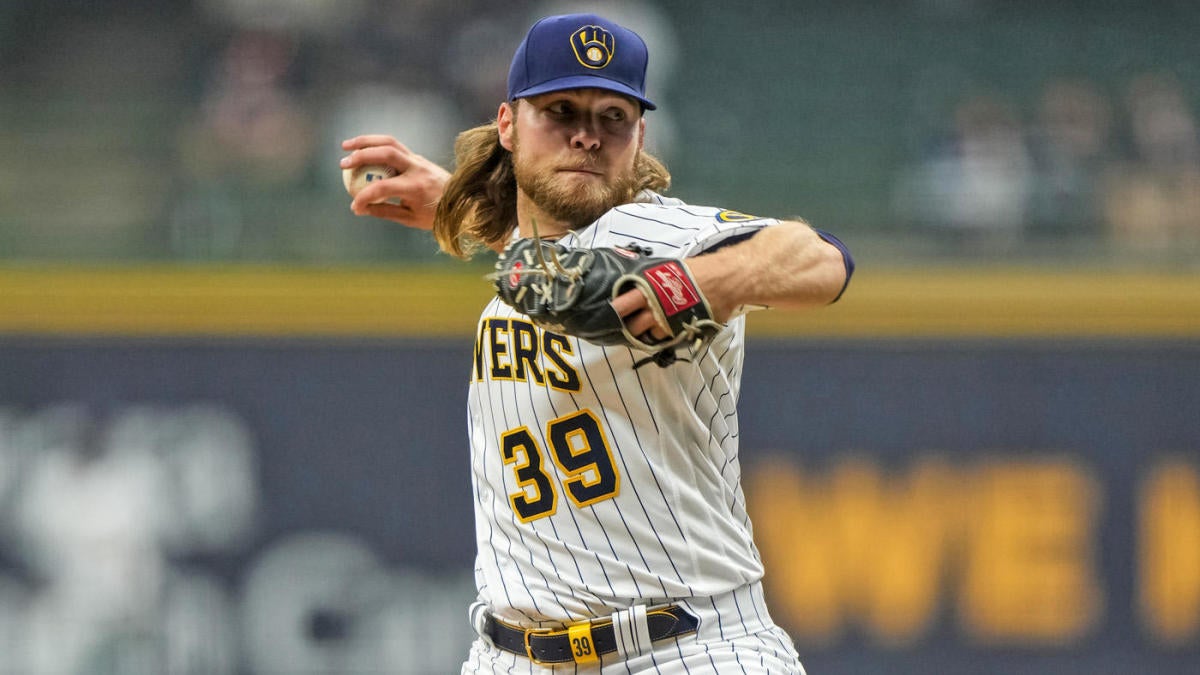 Who better to start out this list than with the NL Cy Young frontrunner. Corbin Burnes had a magical season, which is astounding considering how abysmal his 2019 season was. Despite giving up three runs in his final start, Burnes ended his season as the NL's ERA leader (2.43) and an 11-4 record. In addition, Burnes combined with Josh Hader to throw the second no-hitter in franchise history. Finally, Burnes led the National League in several categories:
Good morning. Corbin Burnes now leads all Major League Baseball starters in:

-fWAR
-ERA
-ERA+
-DRA
-FIP (second-best mark ever)
-K%
-K-BB%
-HR/9
-CSW%
-OPS against
-xSLG
-xwOBA
-and more

That is all.

— Curt Hogg (@CyrtHogg) September 30, 2021
Brandon Woodruff
The Brewers' ace this season may not have gotten the win total he deserved, but he had an amazing season nonetheless. Woodruff finished with a 2.56 ERA, giving the Brewers two of the top four ERA leaders in the NL. Additionally, Woodruff became the first Brewers' pitcher to eclipse 200 strikeouts since Yovani Gallardo (Burnes joined him later). Finally, Woodruff became the first pitcher EVER to achieve this ridiculous stat. If Corbin Burnes had not been on this team, or had had the season he did, Woodruff would be the unquestioned best starting pitcher on the team. Going into the season, there were very high expectations for him. It is safe to say that he exceeded them.
Freddy Peralta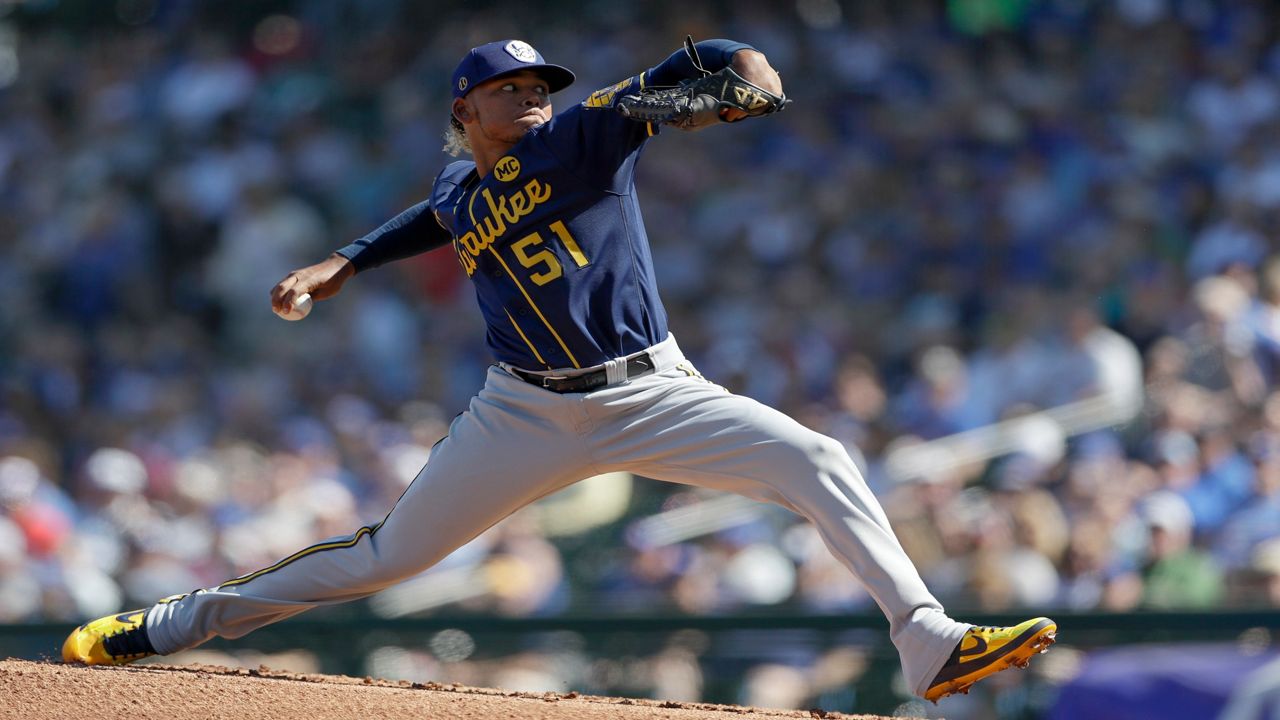 Freddy Peralta was such a shaky starter in 2018 and 2019 that he spent 2020 as a member of the Brewers' bullpen. In fact, that is the role in which he started the season as well. He was presumed to be the fifth starter, but came out of the pen early as the Brewers put off using him as a starter for as long as they could. Once he assumed his starting role, he turned out to be an All-Star.
Peralta ended his 2021 season with a 10-5 record and 2.81 ERA. Additionally, he had a 0.97 WHIP, which was surprising for a pitcher who was known for his control issues. Peralta finished 2021 with 195 strikeouts, just five shy of 200. If he had reached that plateau, the Brewers would have been just the seventh team ever with three pitchers to eclipse 200 strikeouts. As it stands, they will have to settle for three pitchers with sub-.300 ERA's, which is still impressive. It should not be forgotten, also, that Peralta made a little history of his own this season.
Three Duds
Keston Hiura
The Milwaukee Brewers and their fans entered 2021 with high hopes for Keston Hiura. He made the move to first base, which many hoped would help him focus on hitting more than on his terrible defense at second base. However, no matter how patient the team was with him, Hiura was never able to put it together on the Big League level this season. He hit just .169/.256/.301 this season with four home runs and 19 RBI. Down in Nashville, he hit .256/.374/.465 with eight home runs and 24 RBI.
As bad as this season may have been for Hiura, he ended it on a good note. The Brewers announced that his mother, who was battling cancer all season, was in remission. Additionally, following his most recent demotion to Triple-A, manager Craig Counsell invited him to stay with the team in Los Angeles. Even though he will not be part of the postseason roster, it is hard not to root for Keston Hiura. On a team full of likeable guys, he stands out as one of the best human beings on the club.
Christian Yelich
To be fair, Christian Yelich did not have an awful season for a Major League Baseball player. He had an awful season for Christian Yelich, the former NL MVP. At one point, Yelich was one of the most feared hitters in all of baseball. This season, unfortunately, he did not spark the same kind of fear in his opponents.
Yelich finished 2021 with a .250/.363/.376 slash line with nine home runs and 50 RBI. He struggled with a back injury early in the season and also missed time due to COVID. There have been flashes of the Yelich of 2018 and 2019, but they have been just that: flashes. Yelich has not been able to sustain the type of success that made him a MVP. The more concerning question is whether or not this can be fixed. Yelich is in Milwaukee for the long-run with an immoveable contract. Here's hoping he can be better in the playoffs and return to form in 2022.
Jackie Bradley Jr.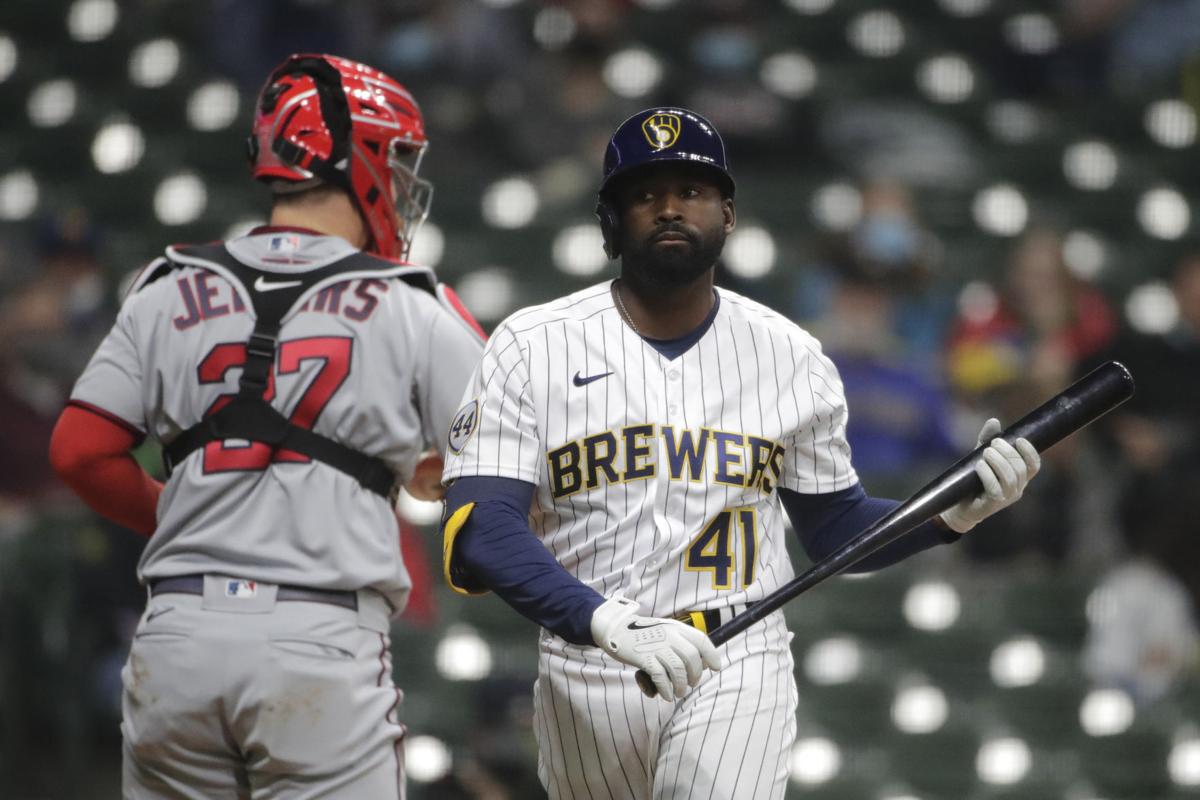 One of the Brewers' flashiest offseason moves was signing former Gold Glove outfielder Jackie Bradley Jr. to a two-year $24 million contract. It is safe to say that their investment was not returned. JBJ had a woeful .162/.236/.262 slash line with six home runs and 29 RBI.
Sure, JBJ does provide some value to the Brewers on defense. He can play any of the outfield spots with Gold Glove caliber defense. The problem is that he is an automatic out at the plate. His defense and speed could land him a spot on the postseason roster, but to say his regular season was disappointing would be an understatement.
[pickup_prop id="3163″]
For More Great Wisconsin Sports Content
Follow me on Twitter at @theotherAdams14 and follow us @WiSportsHeroics for more great content. To read more of our articles and keep up to date on the latest in Wisconsin sports, click here!