After just a few weeks of Wisconsin's season ending, the Badgers have officially landed their first transfer. Former University of Wisconsin Green-Bay guard Kamari McGee has announced his commitment to Wisconsin on Tuesday afternoon.
Badger nation what's up? #onwisconsin pic.twitter.com/sSfbyeaLB8

— Killa🐺💤 (@KamariMcGee) April 12, 2022
The Racine, WI native had quite the freshman season for the Phoenix. Playing in 30 games as a freshman, he finished the season averaging 11.6 points, 2.8 rebounds, and 1.9 assists per game. The talented guard also knocked 25 three pointers on the year. Along with good scoring totals, McGee was also recognized on the All Freshman team in the Horizon League.
With McGee's commitment, the Badgers now have three scholarships to fill moving into next season.
What the Badgers Are Getting
When looking at comparisons, look no further than to freshman guard Chucky Hepburn. Although undersized, the former Racine St. Catherine's guard has a lot similarities to the talented Nebraska native.
First, both have the ability to create their own shot. With the ability to shoot of the dribble or take it to the hoop, the former Phoenix guard can find numerous ways to score. Along with shoot creation, both can go off scoring at any time. Like Hepburn, McGee was fantastic down the stretch of the season. He finished averaging 17.6 points in last six games of the season and was one of Green Bay's best scorers during that time.
Last five games for Kamari McGee at UWGB he averaged 17.6 points, 5.4 rebounds, and 2.4 assists per game on 50.7% shooting, including 40.0 % from 3-point range.

A guy that if he came out two years from now, would have a ton of HM schools after him.#Badgers got him cheap.

— Evan Flood (@Evan_Flood) April 12, 2022
Even though he can be a great scorer, his defense is what stands out most. Averaging a 1.1 steals per game, McGee isn't afraid to get into opposing guards and make them work for a shot. With the departure of freshman guard Lorne Bowman, McGee should have a chance to be the right hand man on the defensive end.
Like all young players, there's still things McGee will need to get better at. His shooting percentages on paper don't look great, shooting less than 40% from the field and under 30% from three point range. However that doesn't mean Wisconsin can't make him into a more consistent shooter. The biggest thing Kamari will need to clean up is his turnovers. An extra offseason getting stronger can only help along with working a talented guard like Chucky as well.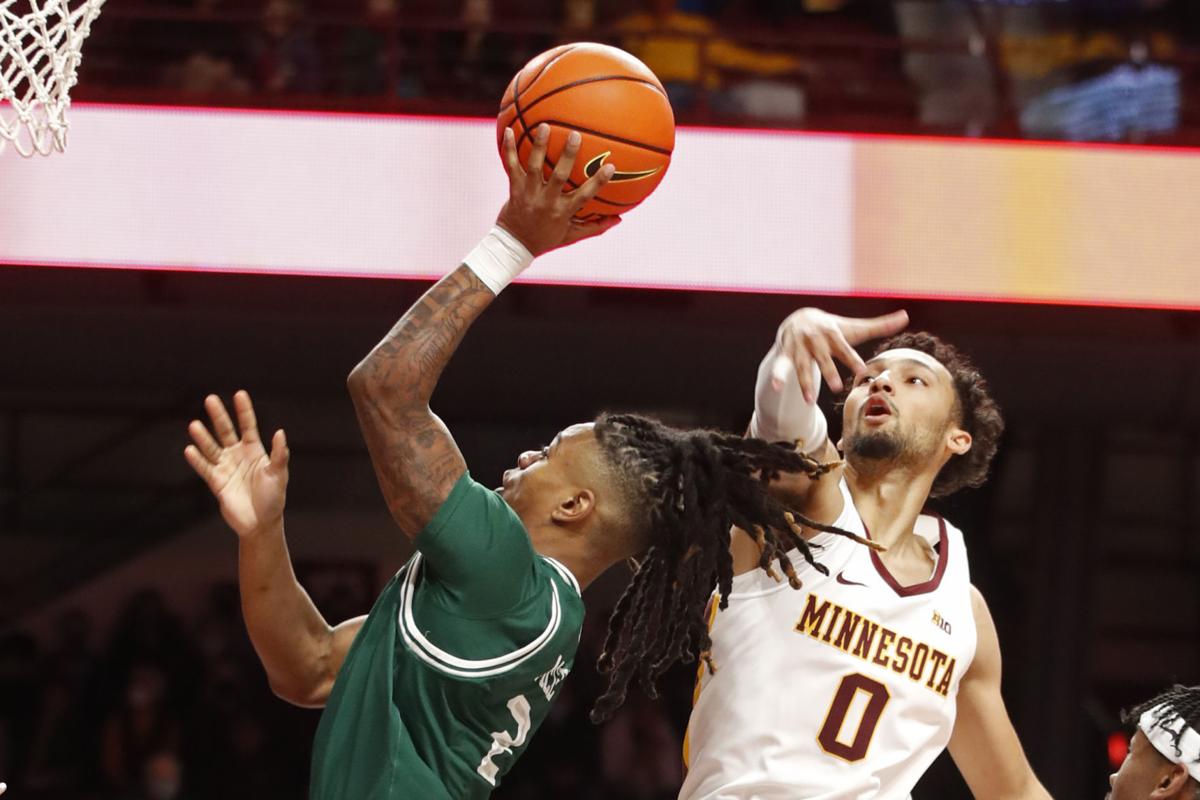 Final Thoughts
Overall, this is a great signing for the Badgers moving into next season. Point guard depth was a big concern from a season ago and adding a player like McGee only better's the team moving forward. Along with the position fit, we also potentially get three seasons with him at Wisconsin. Adding a young and talented freshman to this roster can only help this team grow heading into next year.
I expect Wisconsin to continue adding to the team via the transfer portal. With the departure of numerous players (either graduating or transferring), Wisconsin still has quite a few holes to fill. Although more and more names are entering the transfer portal, I believe the Badgers have their sights set on who they want. Hopefully Wisconsin can fill out their roster as they head into the 2022-23 season.
For More Great Wisconsin Sports Content
Follow me on Twitter at @bennyboy615 and follow us @WiSportsHeroics for more great content. To read more of our articles and keep up to date on the latest in Wisconsin sports, click here!