Yesterday, the initial 53 man rosters were set for each team. Today, as players begin to clear waivers, the practice squads begin to take shape. The Packers released a lot of players that they were hoping to sign to the practice squad. This afternoon the Packers were able to sign players to the initial practice squad.
Packers Bring Back A Lot of Familiar Faces
Tyler Goodson, Jack Heflin, Caleb Jones and every other one of the Packers' roster cuts — sans Ty Summers — passed through waivers unclaimed. I'd imagine a good chunk of that group is going to wind up back on their practice squad.

— zach jacobson (@itszacharyj) August 31, 2022
Almost all of the players cut yesterday cleared waivers and signed on the practice squad. Roster cuts aren't often about what players you think are the best for your team but about what players you think can clear waivers. In a vacuum, GM Brian Gutekunst would have loved to keep defensive lineman Chris Slayton and Jack Heflin but figured they both would clear waivers. Incidentally, they did and have a good chance to play if injuries happen. One risky cut was offensive tackle Caleb Jones but he also cleared waivers and will stay with the Packers. Other players to sign include Danny Etling, Tyler Goodson, Rico Gafford, Travis Fulgham, La'Darius Hamilton, Ramiz Ahmed and Kiondre Thomas.
Winfree lost his spot to rookie standout Samori Toure yesterday. In an interview today, GM Brian Gutekunst expressed a desire to have Winfree on the practice squad. The question will be whether Winfree wants to sign with the Packers or whether he looks elsewhere to a wide receiver needy team. There is opportunity for Winfree.  Toure could struggle in the regular season. Randall Cobb is often injured as is Sammy Watkins. There is a decent chance that if Winfree bides his time, he will play some games for the Packers this year.
Other Notable Transactions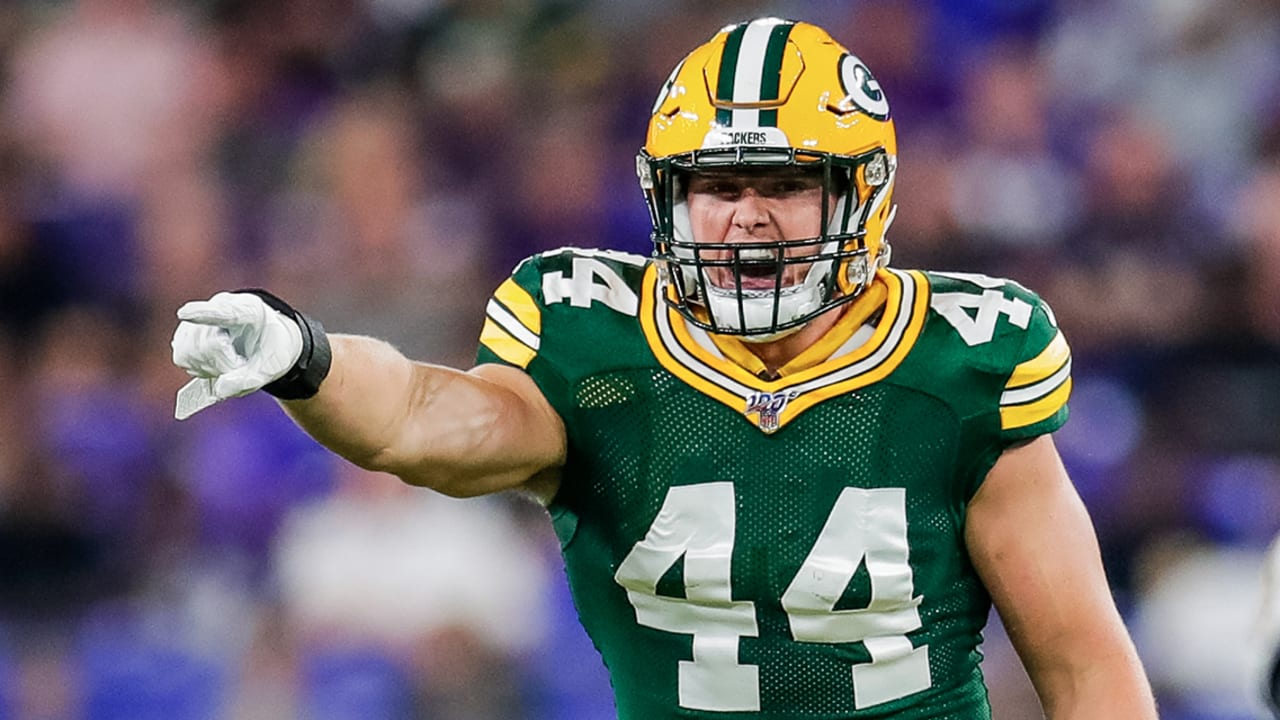 The lone Packer to not be resigned was linebacker Ty Summers who is on his way to Jacksonville. This isn't a huge disappointment for the Packers as pretty much every other linebacker looked better than Summers in preseason. He was a special teams piece but let's be honest, that unit needs an overhaul. The Packers also signed cornerback Benjie Franklin from the Jaguars to the practice squad.
It will be interesting to see what other pieces get signed by the Packers practice squad. What today shows is how fragile a spot is on a team. At any point, someone could get their shot. Week 1 is about a week and a half away. Hopefully the players the Packers sign to the practice squad can make a difference at some point this season.
For More Wisconsin Sports:
Follow me on Twitter at @sorcerermatt, follow us @WiSportsHeroics, and listen to our Podcast The Cheese Dads! To read more of our articles and keep up to date on the latest in ALL of Wisconsin sports, click here!