In an unexpected post trade deadline deal, the Brewers' former closer, Jon Axford, has been acquired from the Toronto Blue Jays for cash.
Franchise single-season saves leader @JohnAxford has been acquired from Toronto in exchange for cash considerations. pic.twitter.com/khUjxHP1PU

— Milwaukee Brewers (@Brewers) August 2, 2021
Axford, who holds the Brewers' franchise record for saves in a season, has not pitched in the Major Leagues since the 2018 season.
First Stint with the Brewers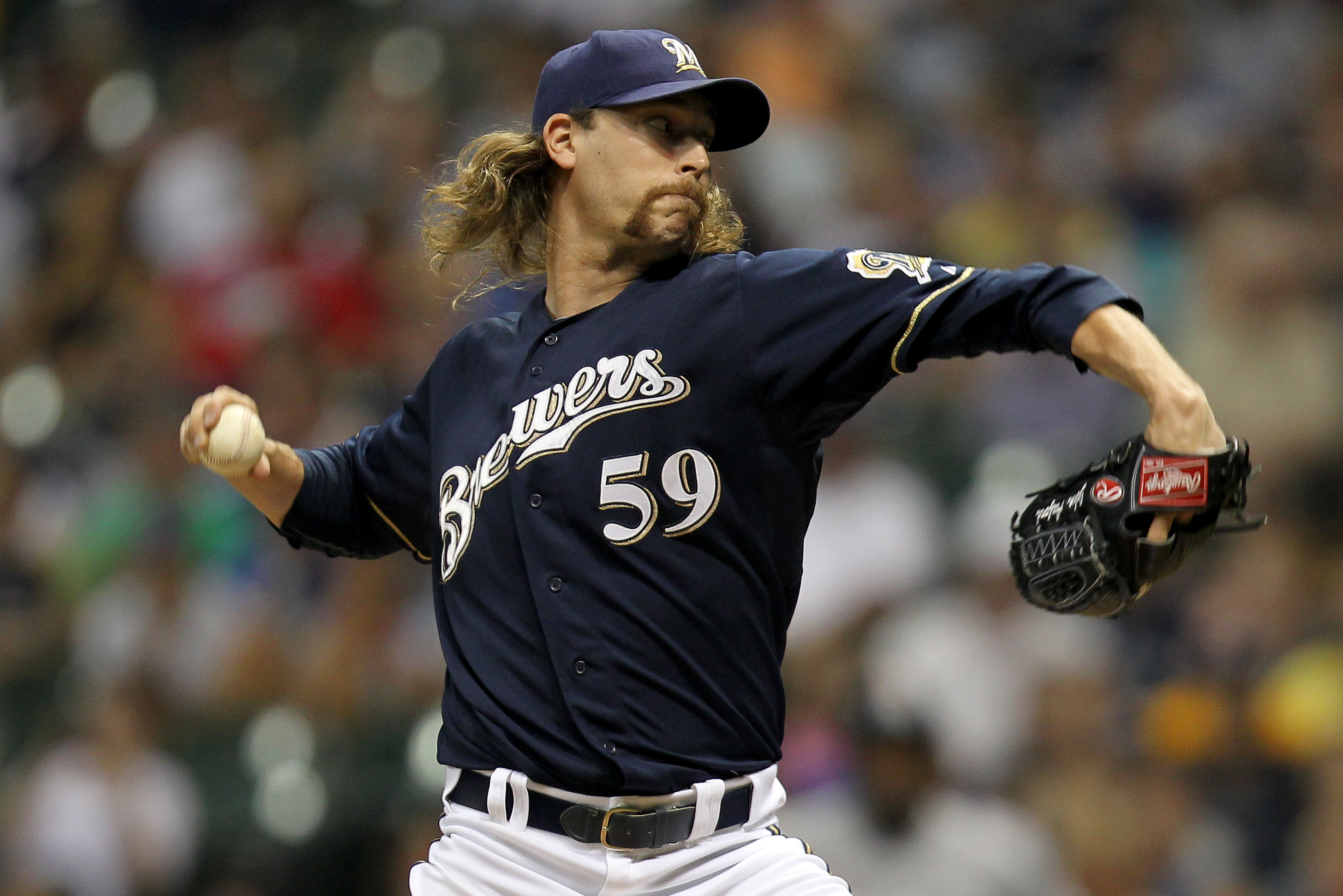 Jon Axford began his Major League career with the Brewers in 2009.  In 2010, he took over as closer after Hall of Famer Trevor Hoffman struggled to regain his 2009 form.  That season, he had 24 saves and 2.48 ERA.
Then came the magical 2011 season, which saw the Brewers put together one of the most exciting seasons in franchise history.  Axford played a huge part in it, too.  That year, the Brewers went all the way to the NLCS before losing to the eventual champion Cardinals.  Axford finished the season with 46 saves and 1.95 ERA.
Unfortunately, he was never as dominant again.  Axford had 35 saves in 2012, but his ERA soared to 4.67.  In 2013, the Brewers traded him to the St. Louis Cardinals midway through the season.
Post Brewers Career
Since leaving Milwaukee, Axford has appeared in games for the Cardinals, Indians, Pirates, Rockies, Athletics, Blue Jays, and Dodgers.  His last season as a regular closer was in 2015 with the Rockies.  That season, he had 25 saves and a 4.20 ERA.
After finished the 2018 season with the Dodgers, Axford has been on a series of one-year minor league deals with the Toronto Blue Jays.  It is unclear whether the Brewers plan for Axford to join the Major League team.  However, due to the recent COVID diagnoses in the bullpen, he may get a shot soon.
For More Great Wisconsin Sports Content
Follow me on Twitter at @theotherAdams14 and follow us @WiscoHeroics1 for more great content. Check out our merch page here and use promo code Wisco at check out for $1 off! To read more of our articles and keep up to date on the latest in Wisconsin sports, click here!