In breaking news reported by The Athletic's Shams Charania, Jrue Holiday and the Milwaukee Bucks agreed to terms on a four-year contract extension worth $160 million. Following what was arguably Jrue Holiday's best performance in a Bucks uniform on Saturday night, he gets his payday on Easter Sunday. The contract includes a player option for the fourth year. This means Jrue can decide his future with Milwaukee in the 2024-2025 season.
Milwaukee star guard Jrue Holiday and the Bucks have agreed to a four-year maximum contract extension worth up to $160 million, his agent Jason Glushon of @GlushonSM told @TheAthletic @Stadium.

— Shams Charania (@ShamsCharania) April 4, 2021
Jrue Holiday 2020-2021 Stats
17 points
4.6 rebounds
5.4 assists
1.8 steals (League leader)
0.5 blocks
50% FG/39.3% 3PT/81.6% FT
With this move, the Bucks secure their big three of Giannis Antetokounmpo, Khris Middleton, and Jrue Holiday for the long term. The foundation for the Milwaukee Bucks will be here for years to come to compete for a championship. Jon Horst and Alex Lasry recognized how important this big three is to the success of this team. This extension guarantees that the foundation will remain intact. The organization holds the responsibility of bringing in players to surround the big three with pieces to win a championship.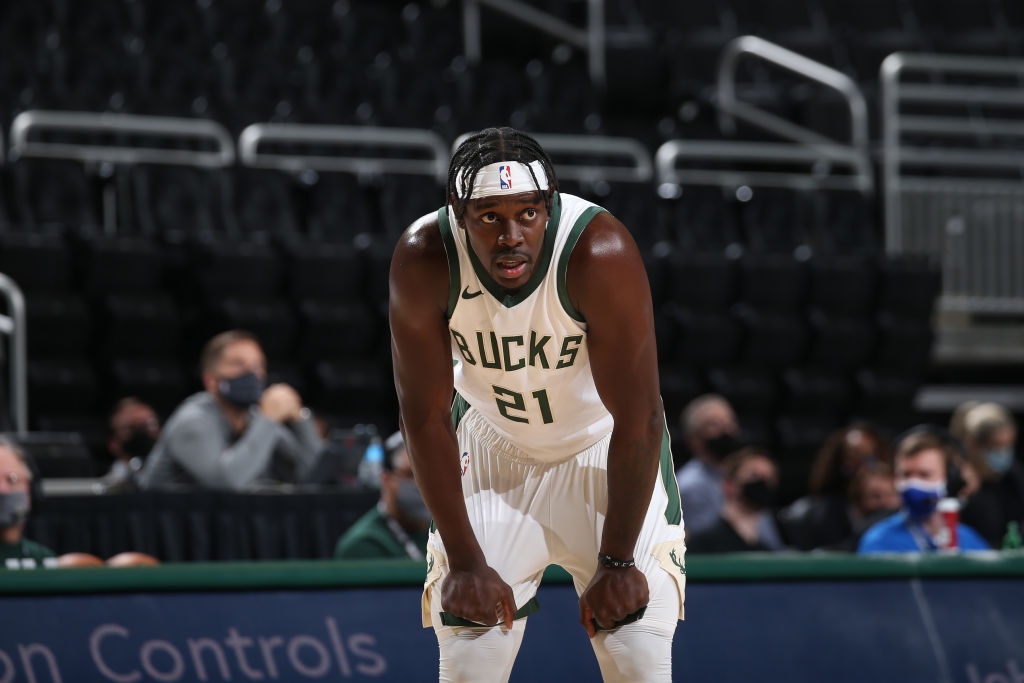 Contract Details
Under the terms of this deal, Holiday will decline his $26.7 million player option from his contract with the New Orleans Pelicans. Holiday will make more than $30 million next season with Milwaukee. His salary will increase every year and his player option in 2024-2025 will be worth $37 milliion.
Conclusion
After trading for Jrue Holiday during the offseason hoping for a long term commitment from Giannis, the Bucks get a long term commitment from Holiday as well. The core of the roster will remain intact and the core will work to bring a championship to Milwaukee. Holiday has been a fan favorite and now with the commitment to the city of Milwaukee, he has gained even more fans in the process. Congratulations to Jrue Holiday on his payday, and Happy Easter Sunday to all!
Follow for more great content!
Follow me on Twitter at @JakeJMaier and follow us @WiSportsHeroics for more Wisconsin sports content. Check out our merch page. Use promo code WISCO at checkout for $1 off!  To read more of our articles and keep up to date on the latest in Wisconsin sports, click here!