Bobby Portis and the city of Milwaukee, it seems, were simply meant to be. It is rare that chants of "Bobby, Bobby, Bobby!" are not pouring from the rafters at Bucks games when he has done something to energize the crowd. Few players, if any, on the Milwaukee Bucks are able to activate the fans like Portis can. 
In other cities, this level of admiration might be an expectation for an "MVP!" who has played for the same team for multiple years.  In this case, it took Portis less than a season.  Why and how has this bond formed so quickly?  The answer can be summarized by one word: "underdog".
A Closer Look…
During the 2021 NBA finals, The Players Tribune published an article in which Bobby Portis described his now famous underdog mentality: 
"Being an underdog ain't about basketball or sports. It's just a way of life, man.  When you come from where you come from, and when you go through all the obstacles that try to derail you, all the people that try to knock you off your square, and you overcome them to get where you going? That's a dog right there.  Long as you believe in YOU, it doesn't matter what nobody else has to say about you."
From Little Rock, Arkansas, the place he still calls home, Portis has spoken about his history of trauma growing up. He never let the struggles or potential negative impressions that surrounded him derail him from his goals. Portis had a successful collegiate career at Arkansas, where he was an All-American and SEC Player of the Year.
With that said, Bobby Portis was not a lottery pick and did not play much when he entered the NBA.  Portis experienced one winning season in his first five years in the league, and played for three different teams in that span.  To say that Bobby Portis' career did not start out with much success would be an understatement.  However, it would hit a turning point after signing with the Bucks ahead of the 2020-2021 season.
Joining the Bucks
What made Portis choose the Bucks?  During an interview with The Dan Le Batard Show just after the finals in 2021, Portis explained. In the summer of 2019, he signed a two-year deal with the New York Knicks, with second year team option. After that season, the Knicks chose not to use their team option. Instead, they tried to sign Portis to a lesser deal. Rather than re-sign, Portis determined that he wanted to join a winning culture and play with winning players. In the end, he took less money to join the Bucks. 
It was during the playoffs of the 2019-2020 season that Portis knew joining the Bucks would be a good fit.  The Knicks did not make the bubble that season, so Portis was forced to watch from home. However, this gave him a chance to check out the teams that did make the cut, and he discovered where there were flaws. He saw himself as a player that could fill holes in the Bucks' roster, holes that caused Milwaukee to never quite get over the hump.  As a big man who could also shoot threes with high efficiency, Portis immediately made a difference. In the words of Portis, it has been a "match made in heaven" ever since signing with Milwaukee.
Milwaukee's Finest
It is also important to recognize that Portis does not just encompass what it looks like to play with an underdog mentality. He also personifies the underdog nature that exists for the entire city of Milwaukee. 
Many Bucks fans will remember the shots ESPN's "First Take" took at Milwaukee during the eastern conference finals in 2021.  "Terrible city" were the words used to describe Milwaukee by the show's panel of hosts.  The crew indicated that they were actively rooting against the Bucks in order to avoid coming to Milwaukee during the finals.  While the Bucks ultimately got the last laugh, it did go to show the perception of Milwaukee from elsewhere in the country, particularly large markets. 
Bobby Portis does not view Milwaukee this way. Rather, he sees himself and the things he represents in this city.  In his interview with Dan Le Batard, Portis explained that he played for Chicago and New York.  These markets, as Portis put it, look for the players with "big names" to "sell the box office tickets".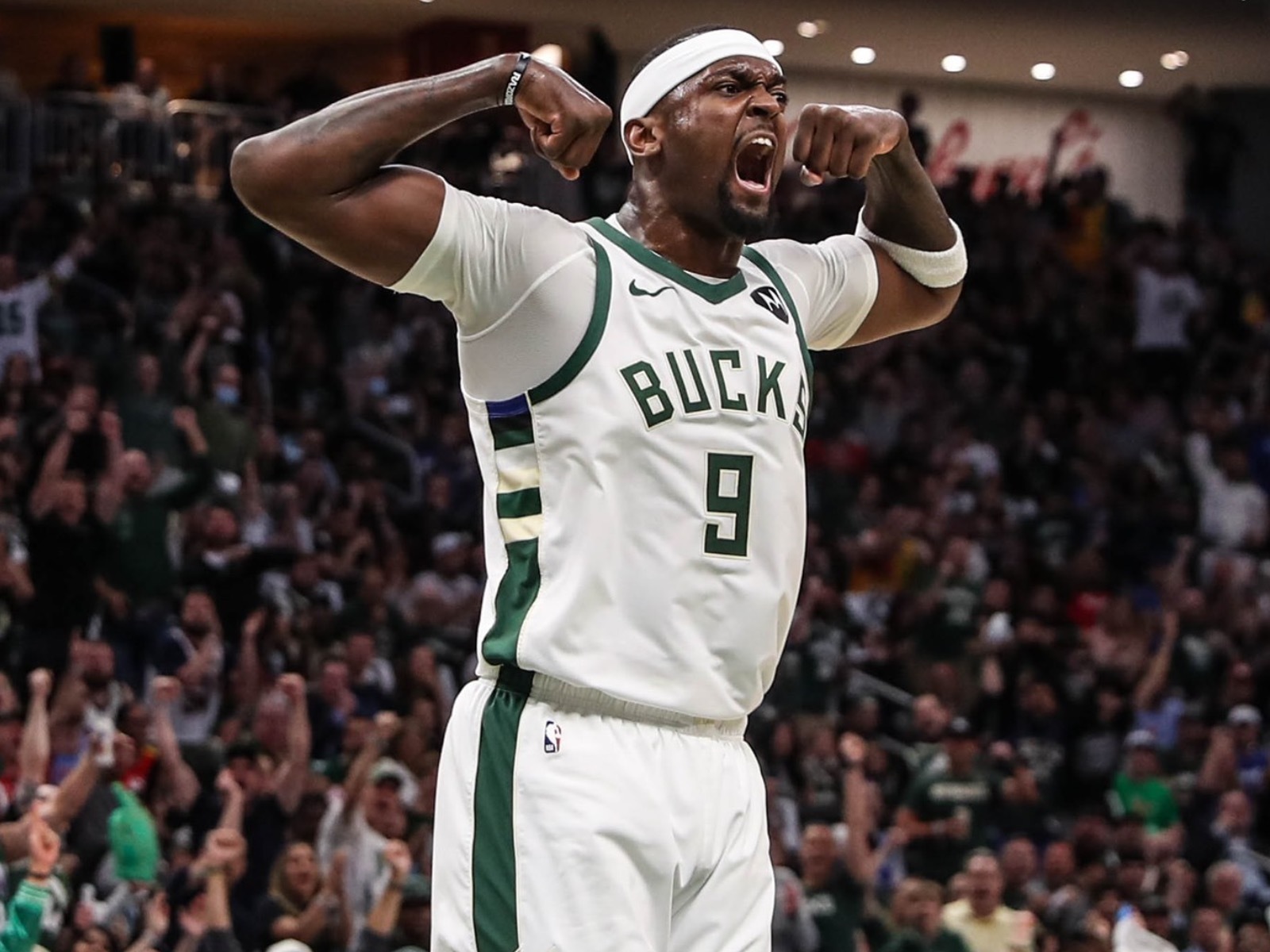 However, Portis recognized that Milwaukee appreciates all of the players on their team.  He indicated that Bucks fans see the hard work that each player puts in, much because it reflects the hard work they put in on a daily basis.  Portis explained that he feels he can be himself and bring energy into every game when he plays for the fans of Milwaukee.  In his words, "They are a blue collar city, and I am a blue collar player".
After winning the NBA championship, Portis re-signed with the Bucks and is currently having perhaps the best season of his career. He also makes well below what players with similar production in the NBA do. With another player option this offseason, Bucks fans will surely be hoping once again that we have an opportunity to chant "Bobby, Bobby, Bobby!" for years to come.
For More Wisconsin Sports Content:
Follow me on Twitter @Andy_Sabinash follow us @WiSportsHeroics for more great content! To read more of our articles and keep up to date on the latest in Wisconsin sports, click here. Also, check out our merch store for some amazing WSH merchandise!